Published on
21, accelerating social impact at the French Red Cross
In France, rising inequalities and evolving social challenges coupled with changes in the availability of financing, are pushing organisations like the French Red Cross to rethink how they deliver services to address the needs of vulnerable people. While utilising the opportunities created by the digital revolution through new tools, actors and models, the French Red Cross is implementing a transformation strategy that aims to increase its impact for society and make sure the primary focus is kept on people.

Part of this process includes 21 – the Social Innovation Accelerator of the French Red Cross that amongst others, supports social entrepreneurs, private companies and other associations to develop, test and scale up their projects through its entrepreneurship programme. 21 also runs an intrapreneurship programme, which instead facilitates innovations proposed by French Red Cross staff and volunteers to improve existing services or provide different types of assistance to people in need. With the first set of initiatives selected and underway, we talked to Giulio Zucchini, Social Innovation Officer at the Strategy and Innovation Department of the French Red Cross, to hear more about this new area of work.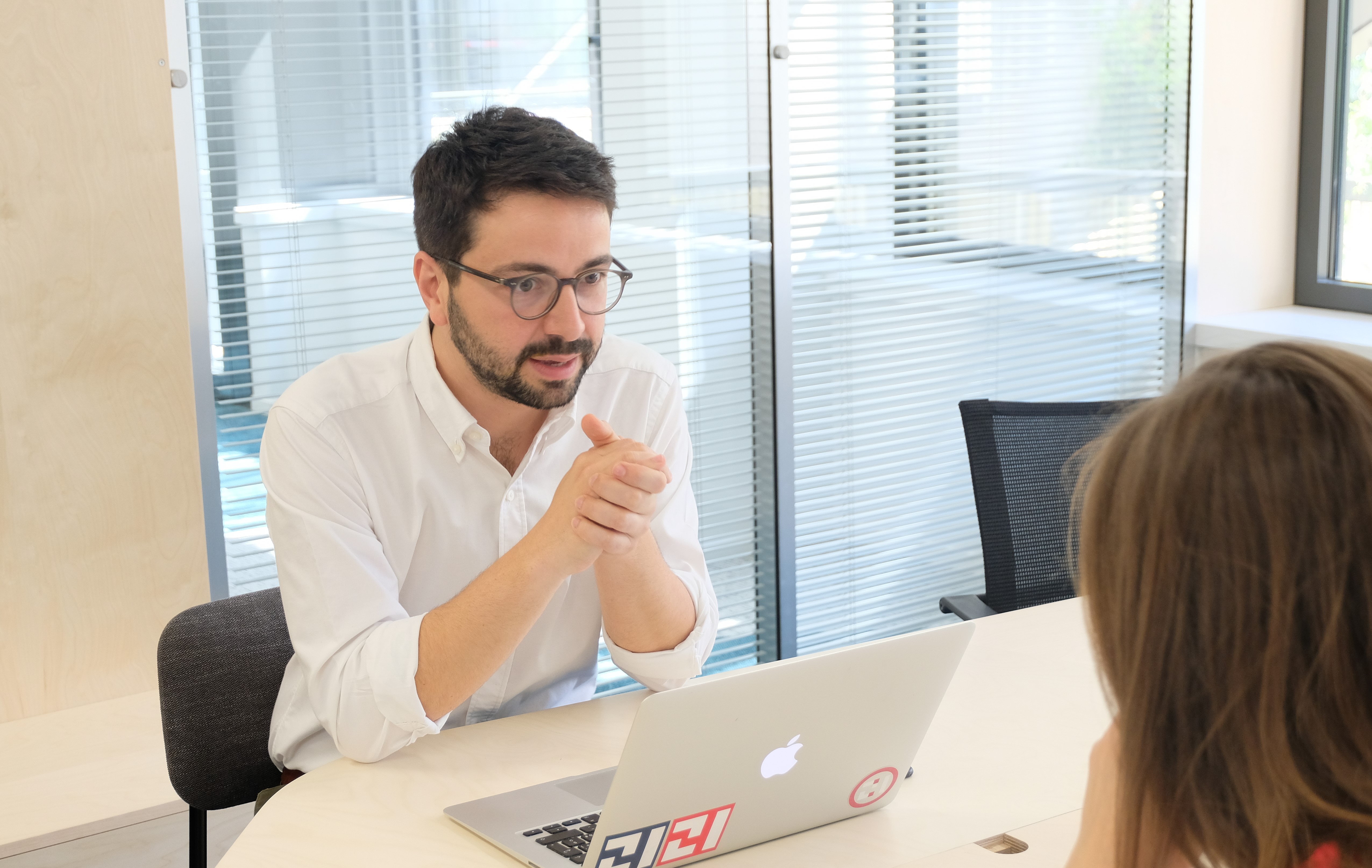 So, Giulio, what is "21" all about?
21 is a platform and a tool that highlights the French Red Cross' long-term strategy. We are located on the first floor of the headquarters, with the aim of breaking barriers and opening our doors to Red Cross employees and volunteers from around the country, as well as to other associations, private companies, social entrepreneurs and start-ups.
Our objective is to provide a space for learning, experimentation, development and exchange – with the ultimate goal of enhancing the positive social impact of the French Red Cross' work. This is possible through our entrepreneurship and intrapreneurship programmes, but we also host a social co-working with 60 places available for individuals and organisations that are active in the social, health and care sectors.
On top of this, we host a virtual reality studio because we believe that immersive technologies will help us to better train people & raise awareness around the core activities of the French Red Cross. We also host a code academy in partnership with Simplon, providing a full stack engineering training for unemployed people. Finally, 21 organises conferences and talks on different topics to bring people together to discuss the key themes affecting society.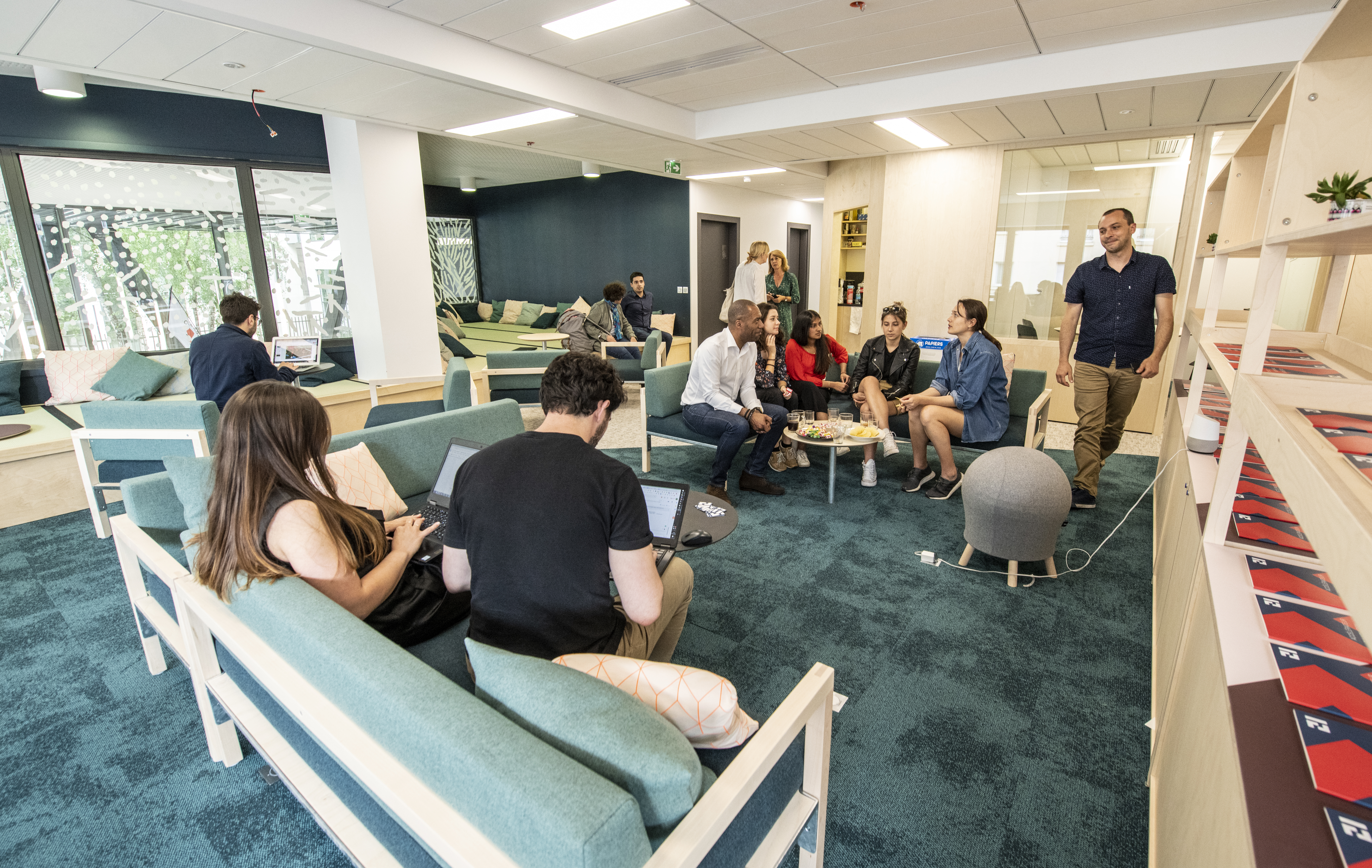 Can you tell us more about entrepreneurship and intrapreneurship programmes?
Every six months we open a call for projects with the idea of supporting new solutions developed by professionals and volunteers operating in the field, who have first-hand experience with the challenges faced there. We believe that the solutions to social needs come from the field!
The intrapreneurship programme addresses French Red Cross volunteers and staff. We can count on 18,000 employees, 60,000 volunteers, and 20,000 students acting in the field every day; in hospitals, in social inclusion centres, working in different activities at the community level. They are our biggest resource. They face different social needs every day and they often know the right answers! Through the intrapreneurship programme we want to provide them with the tools to build new products and services around their ideas!
In order to face the problems of today and tomorrow, we need to create new partnerships and look for solutions outside of our organisation. We have to work hand in hand with the other associations! That's why the entrepreneurship programme targets other organisations that could benefit from the French Red Cross' core expertise and network of 1,700 local chapters, hospitals and retirement homes. They can test their solutions in the French Red Cross ecosystem. At the same time, we make sure they effectively respond to the needs and preferences of end-users.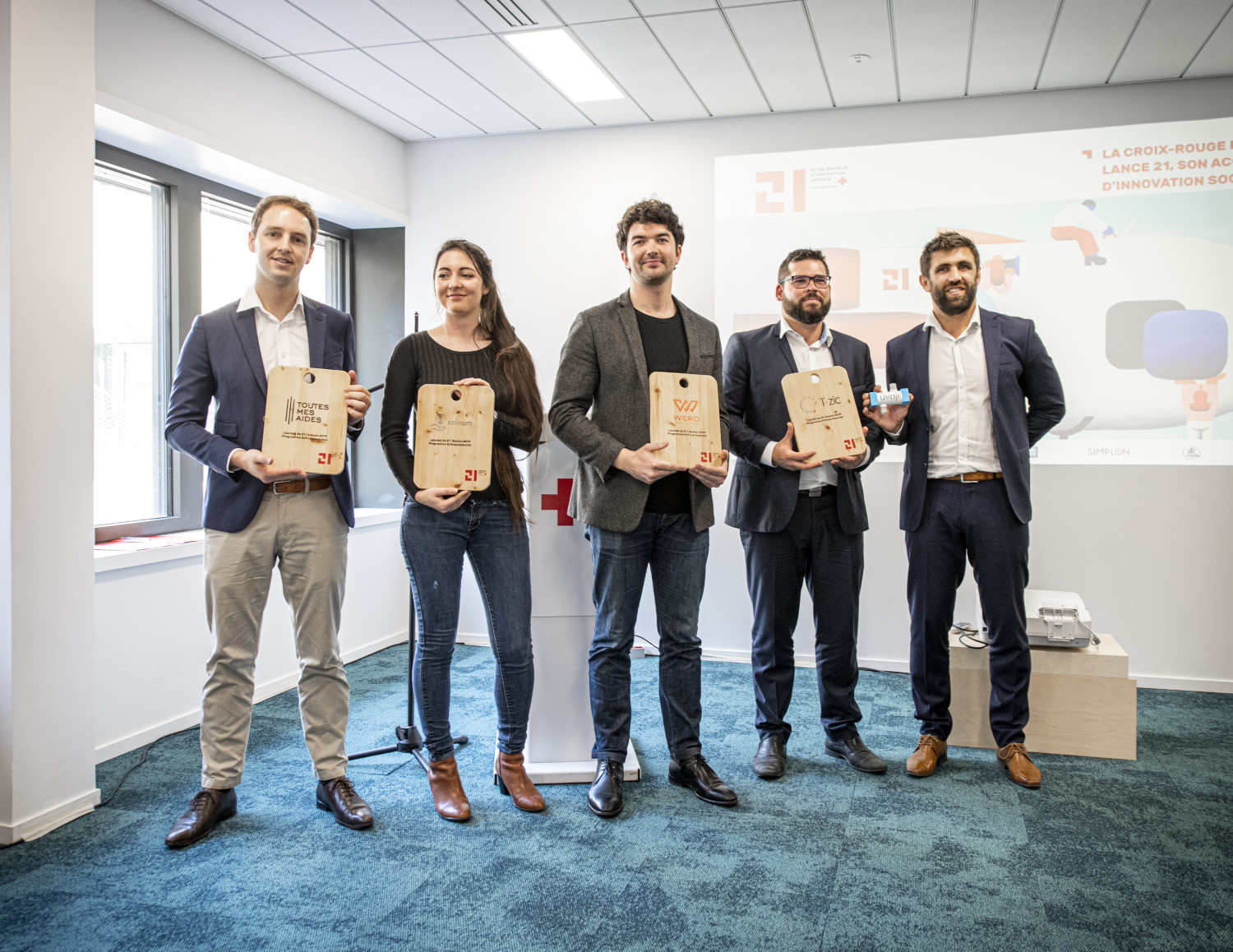 How does 21 select and support the projects?
The plan is to issue two public calls for proposals a year. For the first call in January, we received 150 proposals in two months, which was very exciting and far exceeded our initial expectations! We spent the next two months evaluating the applications: we prioritised projects that are beyond the ideas phase and have reached a certain stage of maturity. This means that during the six months of acceleration we can adapt, test and deploy the solution. The focus is on strengthening and testing, assessing whether it is a worthwhile service that provides value for the people we aim to assist. For this first round, we selected a total of eight projects – four from within the Red Cross (two proposed by volunteers and two by members of staff) and four from outside the organisation. We ssued a second call for proposals in September and it will close on 9 November.
The selected projects receive initial funding support, as well as technical assistance in refining all aspects of the project cycle; budgets, implementation, evaluation, etc. The project teams can use our co-working space and we connect them to relevant experts in the French Red Cross who can share their technical insight and experience. Through our 1,700 establishments, we provide a structure and a context to test the solutions. Each project has a mentor who helps to identify the best way and location to carry out the testing. At the end of the programme, if we find that the innovation has a real potential, we can scale it up by incorporating it into the French Red Cross' services so it can be deployed across France, or even internationally.
Can you tell us a bit more about some of the proposals selected?
The projects selected range from "Soliguide", a digital platform gathering information on service-points where vulnerable people can address their basic needs, to Wero, a specialised employment service bringing together potential employers and refugees.
One of the intrapreneurial initiatives for example, is "Minutis" – an application to help track and coordinate French Red Cross operations in real time. It has been led by an IT specialist who has been a French Red Cross volunteer first aider in Val-de-Marne for 25 years. The tool visualises a map showing all active interventions (vehicles, geo-location, types of team, number of victims, etc.) at any given time, providing a centralised source of information to respond quickly and effectively. We are currently using it at the headquarters operation centre in cases of multiple emergencies. We will be working on professionalising the service so that it can be used in different countries and contexts.
On the entrepreneurial side, "T-zic" comes from two engineers based in Toulouse who have designed a technology that uses UV LED lights to treat contaminated water by eliminating living micro-organisms and pathogens. The devices can be simply plugged at water points to instantly provide drinking water. At the moment, we are testing this technology in international humanitarian interventions (Lebanon and Iraq), but also in rural areas in France.
What have you learned from this first cycle of projects and what are the next steps?
What we learned so far is that innovation means everything and nothing today. It can be highly technological, organisational or social... But at the end of the day, it basically means taking risks; changing the model and the way we work. 21 is a great tool for testing and we learn how to move forward every day. We learn from every success and every mistake!
At the moment, we are extremely excited because we launched the second call for project last week. We already received great projects and ideas that will shape the new solutions provided by the French Red Cross in the future.