Published on
Building on unprecedented solidarity: promoting a more welcoming Europe
On World Refugee Day, the Red Cross EU Office calls for the EU and Member States to draw the positive lessons from their response to the Ukraine crisis and extend their solidarity to all protection seekers, regardless of where they came from and how they travelled to Europe.
Since Russian troops entered Ukraine almost four months ago, European countries have seen an exceptional demand for protection, with more than 5 million people who have fled the country currently displaced in the EU. In light of this important challenge, the speed and magnitude of Member States' response has been extraordinary, demonstrating the potential of a continent to open its doors and resources to people facing humanitarian crisis. Not only have citizens provided exceptional in kind and financial support, but governments have also opened their social security systems and the EU institutions have developed punctual guidelines and coordination in a way that had not been seen before.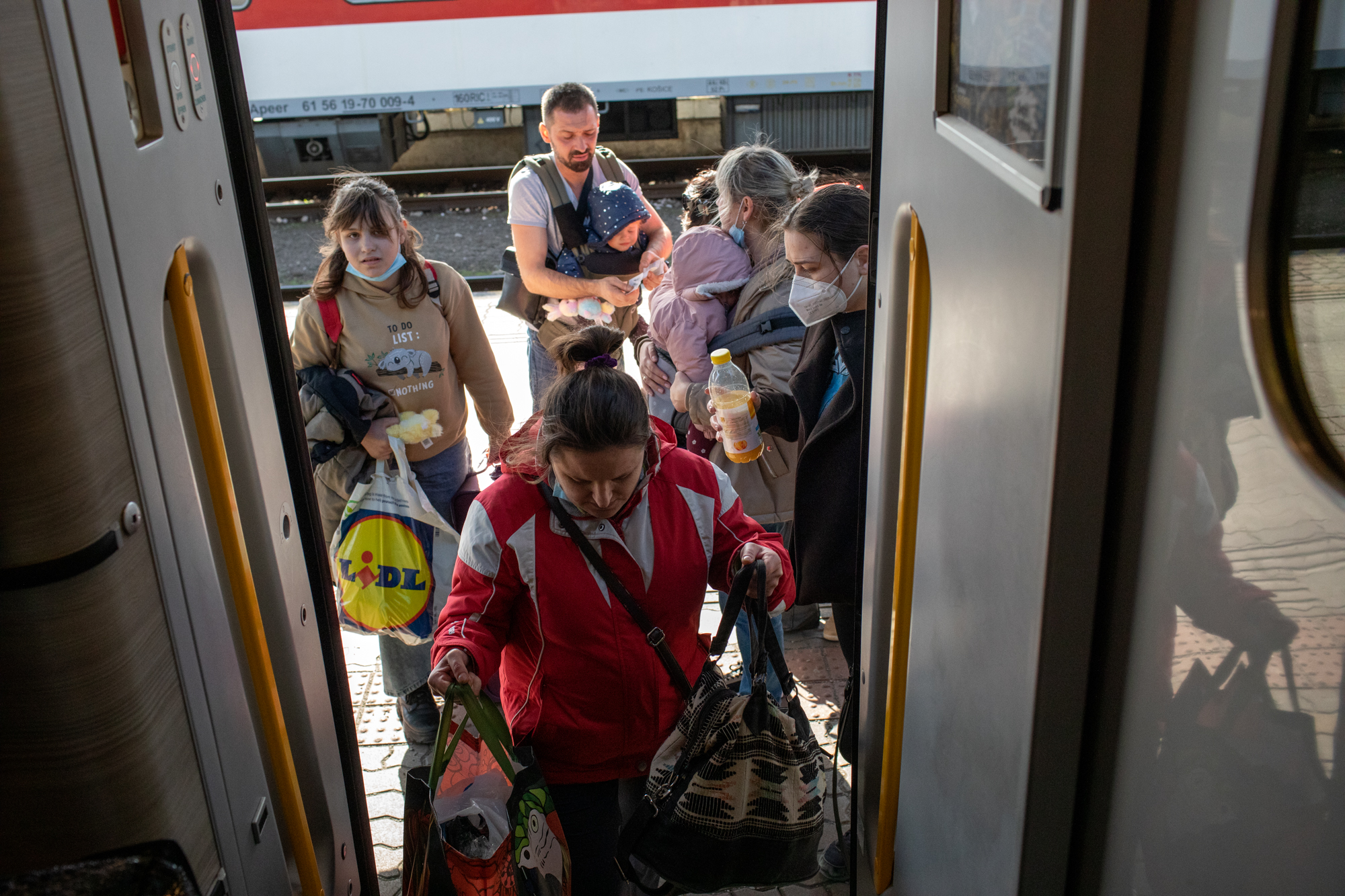 For most of the people fleeing Ukraine, the Temporary Protection scheme has enabled comprehensive information about rights and opportunities, as well as rapid access to education, housing, the labour market and free and high-quality healthcare systems – including mental health support. Speedy and inclusive access to these essential rights and services is key to ensuring that newcomers feel welcomed and safe. It is also particularly helpful to promoting active integration and enabling contributions to community life in host societies.
Across the EU, National Red Cross Societies have worked in partnership with public authorities to support these efforts, mobilising large numbers of volunteers in a remarkable emergency response and establishing Humanitarian Service Points at border crossings, train stations, city centres and airports. Red Cross staff and volunteers have been at the forefront in providing essential material assistance and specialised mental health and psycho-social support, as well as in managing information points, running emergency shelters, and creating child friendly spaces offering a relaxing moment to families experiencing the stress of displacement.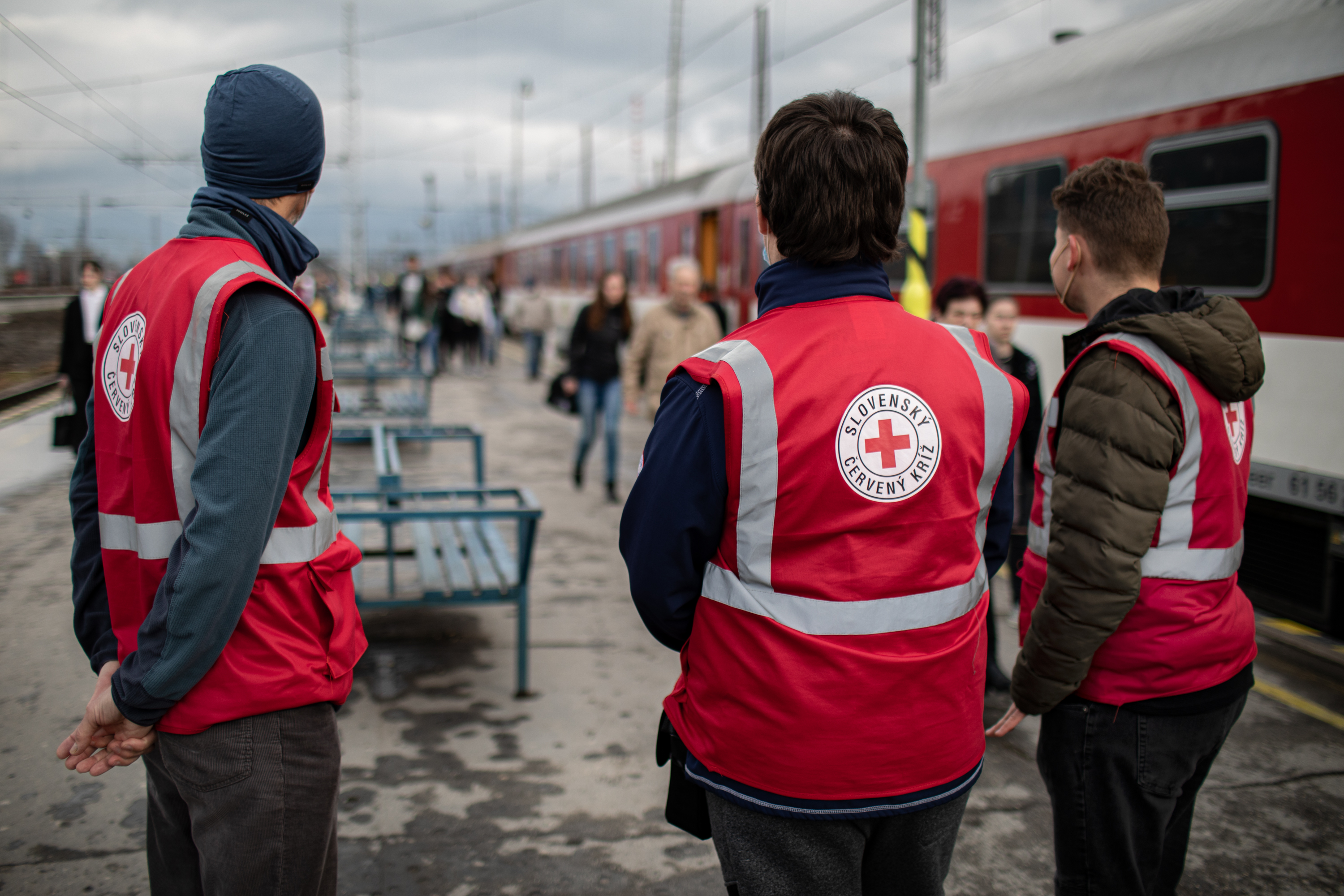 While the implementation of Temporary Protection still leaves room for improvement, both in terms of the scope of people supported and with the availability of sustainable accommodation solutions, its prompt implementation has emphasised the striking difference in conditions reserved to other people seeking protection across many EU Member States.
Too often, asylum seekers in the EU have to go through long and exhausting waiting periods in prolonged asylum procedures, which put their lives on hold and prevent them from settling down, feeling safe and reaching their potential. They often experience tough conditions in overcrowded reception centres and have limited access to services, including critical healthcare and psycho-social support. In addition, limited employment perspectives restrict many people to low-income jobs, hamper their long-term integration and the possibility to fulfil their aspirations.
The bold actions by the EU and Member States to support people fleeing Ukraine have shown what is possible when humanity is put at the centre of the response. They should set the standard to develop more inclusive approaches that ensure the dignity of all people seeking protection in the EU. The support offered to displaced people cannot depend on where they come from, or on how and when they reach Europe. Ongoing discussions around the new Pact on Migration and Asylum provide an opportunity to build on the Ukraine response and commit to the universal value of solidarity. Importantly, the EU's new approach to migration should uphold the right to international protection, invest in humane reception facilities and set up comprehensive integration programmes.