Published on
Ensuring staffing for quality social care
At some point in our lives, many of us, our friends and family, will require social care. The number of people in need is growing as life expectancy rises around Europe, along with levels of disability and morbidity. With this in mind, it is critical that services can provide the support necessary both now and in the future.
High-quality social care depends on skilled and committed staff. However, it is widely acknowledged that recruiting and retaining sufficient employees in the social sector has become increasingly challenging. Staff shortages put workers under pressure, and affect the most vulnerable groups being served. Finding sustainable solutions to staffing social care is therefore essential to ensuring well-being, dignity, social cohesion, and inclusive growth.
A new report commissioned by Social Services Europe – an umbrella organisation representing not-for-profit social and healthcare providers, which aims to strengthen the profile and position of social services – considers how to unlock the job creation potential of the sector. Launched in a debate at the European Parliament on Wednesday 22 November, the report examines innovative approaches to recruitment and retention in social services across Bulgaria, Czech Republic, Finland, France, Germany, and Italy. It also highlights possibilities for strengthening employment in social services in the context of European Union (EU) policies.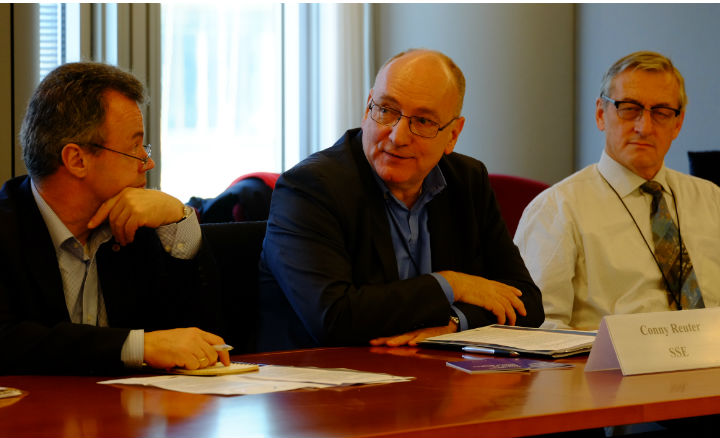 Based on the findings of the report, its author, Dr Jane Lethbridge of the University of Greenwich, underlined the need for recruitment to be an organisational responsibility, rather than just pertaining to the human resources department. In addition to management, front-line workers are central in deciding the jobs and expertise that are called for. Involving hands-on staff in the design and delivery of services helps make sure jobs fit needs.
The debate also raised the importance of offering more vocational training. "It is valuable for social service organisations to work with educational institutions and universities to create opportunities for work experience," explained Dr Lethbridge. Moreover, training must be "developed in cooperation with social services users" to ensure that it actually corresponds to people's needs, added Frank Sioen, Advocacy Officer for the European Network for Independent Living (ENIL). Hiring people with the right skills helps attract the most appropriate candidates and increases the likelihood of them staying in the job.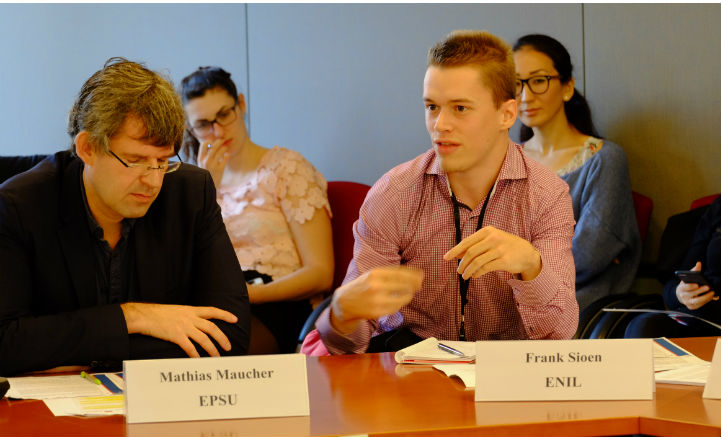 Mathias Maucher, Policy Officer in Health and Social Services at the European Public Service Union (EPSU), highlighted the long-term need to attract greater numbers of young people, given the ageing social care workforce. "The social services sector needs to change the way it connects with young people," stressed Laura Jones, Secretary General of the European Platform for Rehabilitation (EPR), as she underlined the engagement opportunities offered by digitalisation.
Mr Maucher also acknowledged gender inequality as a significant challenge in the sector, which "is at present predominantly female". Indeed, the report notes that the workforce is mainly made up of women, who are over 40 years old, are in part-time positions, and tend to work unsocial hours for relatively low pay. At the same time, men who enter the social services sector "more often move into managerial jobs, which are better paid," remarked Patricia Scherer, Deputy Director of Public Affairs at Nexem, a leading federation of employers providing services to people with disabilities, children, and the elderly in France. Shannon Pfohman, Policy and Advocacy Director of Caritas Europa, advised making sure that more women are considered for top jobs, and developing career paths to help redress this disparity.
Insufficient pay is a major reason people leave the social services sector. Adequate pay contributes to job satisfaction, which helps retain skilled workers, leading in turn to quality services. "Allocation of funding is important so that social service workers are not dependent on short term contracts," said Ms Pfohman, explaining the need for greater job security and an improvement in the status of social care jobs. This "will only change if working conditions, training, and pay are improved so that social services work is valued as a profession," agreed Dr Lethbridge.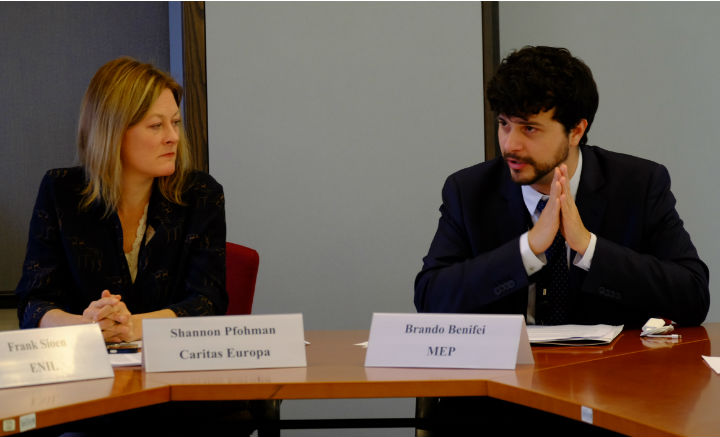 In his concluding remarks, Mr Brando Benifei, Member of the European Parliament (S&D, Italy) underlined that the social services sector needs investment, a supportive legislative framework, an active social dialogue between employees and employers, and recognition of its value to the economy and society. He also argued that recruitment and retention for social services need to be at the "core" of EU efforts, especially in regard to implementing the European Pillar of Social Rights.