Published on
French Red Cross responds to Paris terror attacks
Volunteers and staff of the French Red Cross have been on the frontline of rescue efforts to those caught by the series of tragic terror attacks in Paris on Friday, 13 November 2015.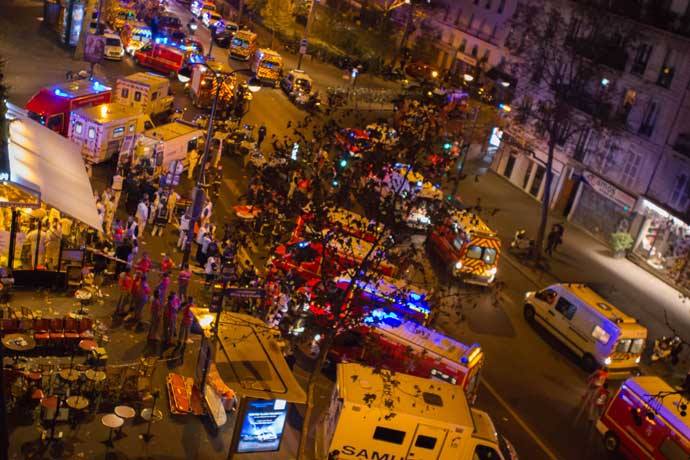 At around 9:30pm, a nightmare began in Paris. Multiple shootings and explosions in the centre of the capital city and around the Stade de France, left at least 120 people dead and 200 people injured, including 80 people who are still in a critical condition.
At 9:55pm, the French Red Cross launched its ARAMIS emergency procedure (action plan for multisite intervention) in the Ile de France region to support the public authorities.
More than 340 Red Cross volunteers were deployed and worked throughout the night to support the survivors of the attacks.
The teams also helped at the reception and psychosocial support centres, which were set up at the Hotel Dieu hospital as well as in the local town hall.
Red Cross volunteers also supported the call centres established by the Foreign Ministry and participated in the information cell set up by the police.
All volunteers and staff are currently still on high alert, ready to intervene at any time within the Alpha Red procedure that was triggered very quickly by the public authorities.
Facing this unbearable tragedy, Professor Jean-Jacques Eledjam, President of the French Red Cross stated, on behalf of the 58,000 volunteers and 22,000 employees of the organisation, that "in these terrible moments, our thoughts are with the families and friends of the victims."