Published on
Reducing the use of immigration detention: lessons from Bulgaria
Despite being defined as a measure of last resort in European law, the use of immigration detention during all stages of the asylum procedure has increased across Europe. Its damaging impact on the well-being and integration prospects of individuals is widely acknowledged. However, alternatives to detention are under-developed and rarely applied by EU Member States. Many European National Red Cross Societies advocate to limit the use of immigration detention and visit detainees to try to improve conditions. We spoke to Mariana Stoyanova, head of Refugee-Migrant Service at the Bulgarian Red Cross, to hear more about the situation in Bulgaria.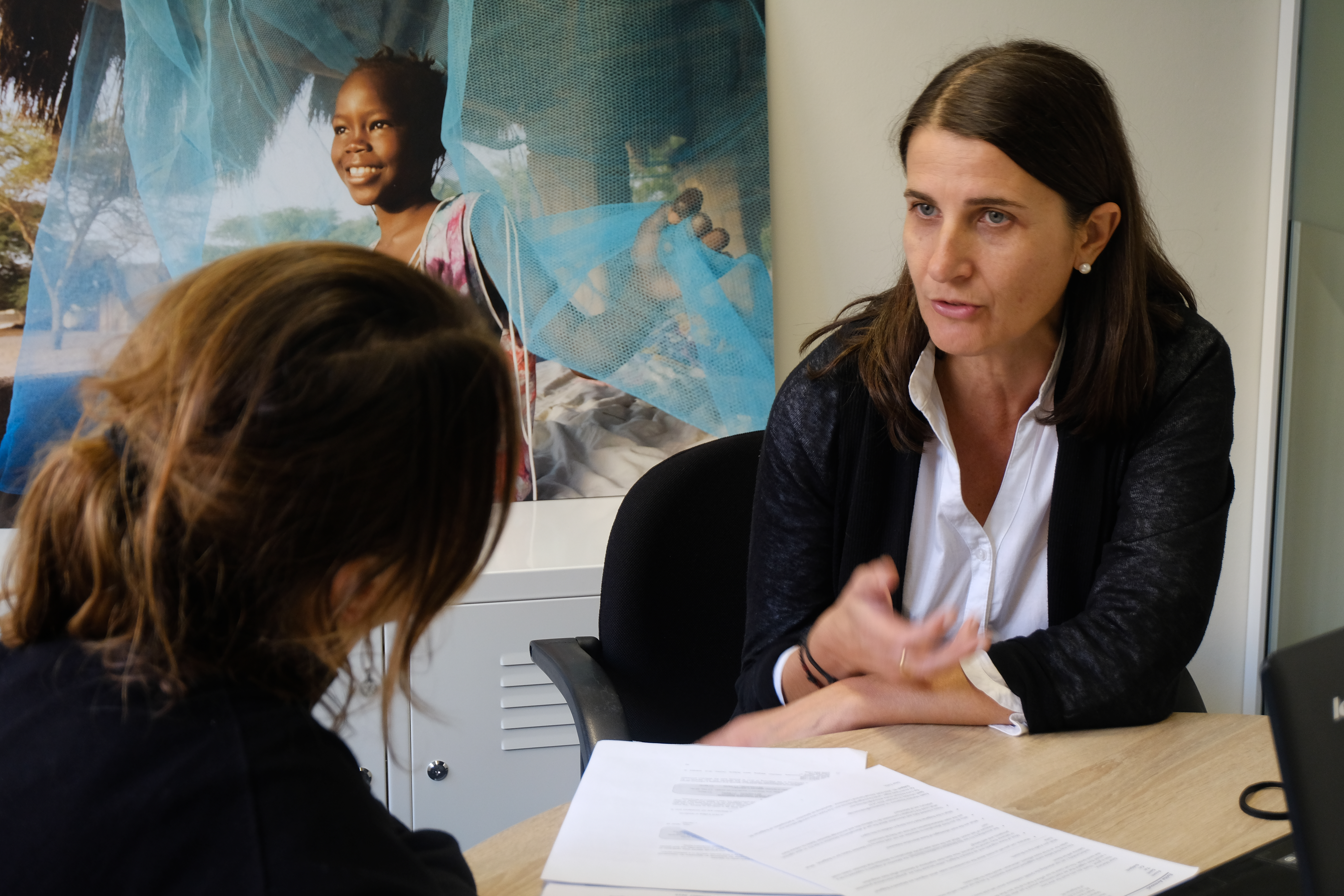 Mariana, can you tell us more about the circumstances under which migrants are currently detained in Bulgaria?
The detention of asylum seekers is systematically applied in Bulgaria. Most are apprehended by the police at the border because they have attempted to enter the country irregularly. Because they have not yet been screened, they are referred to pre-removal detention centres for security reasons. However, administrative shortcomings, such as a lack of staff and interpreters, also act as barriers to prompt registration and the accommodation of asylum seekers in open reception centres.
Many people apply for asylum from within pre-removal detention centres, even though the law stipulates that the asylum determination procedure should not take place in these centres. After submitting their claim, applicants should be transferred to an open reception centre within a maximum of 9 days – but this does not happen in all cases, which in a number of cases results in a person's asylum determination procedure being concluded while in detention.
How long do people spend in immigration detention in Bulgaria?
The maximum period for immigration detention in Bulgaria is 18 months. In principle, an initial detention order is issued for 6 months, which can be consecutively extended for an additional 12 months. People who end up spending more time in detention are usually single men from certain countries, such as Afghanistan. The vast majority of their asylum claims are rejected after a fast track procedure because Afghanistan is considered a safe country of origin by the Bulgarian authorities.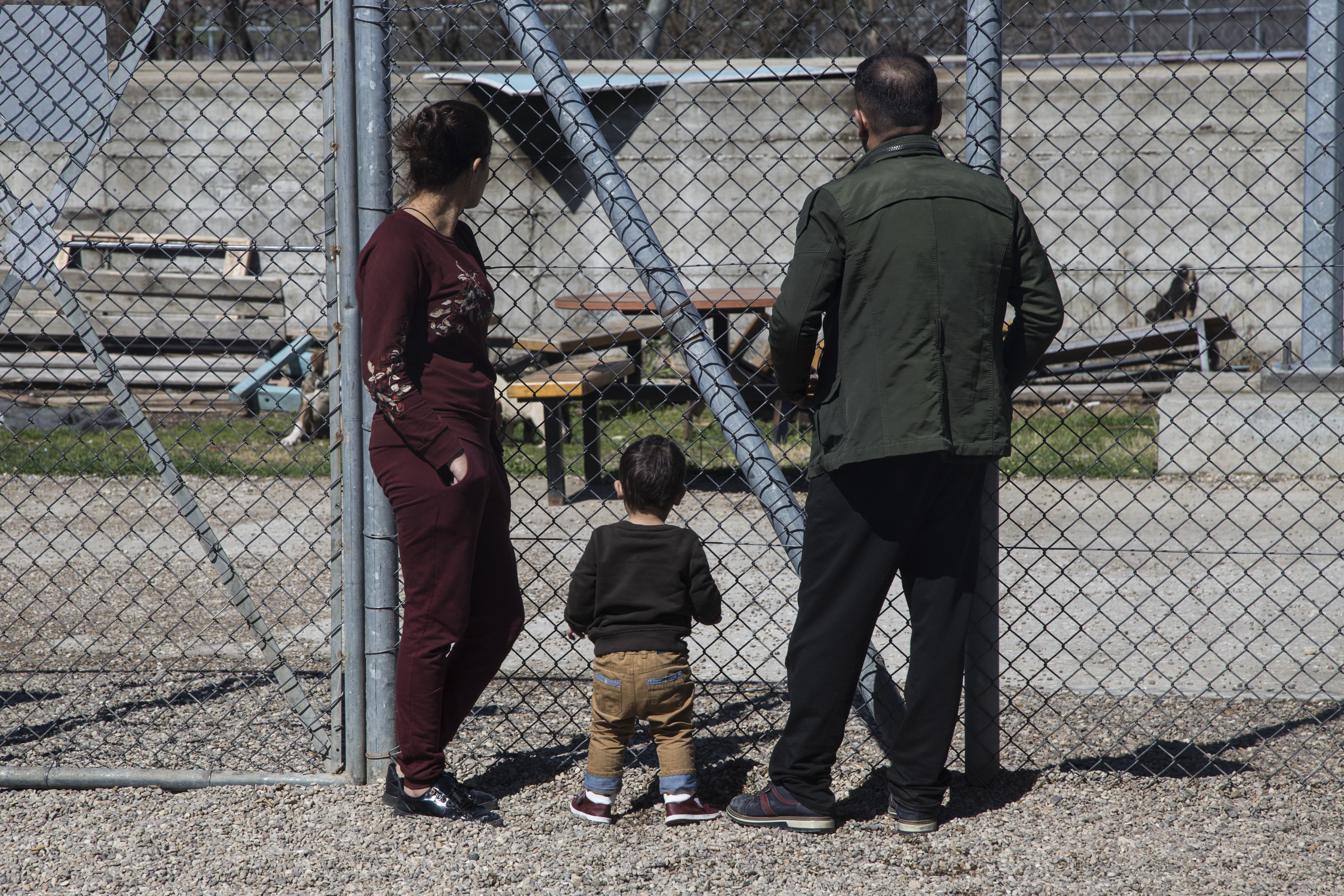 Are vulnerable applicants exempted from detention?
Unfortunately, there are no mechanisms in place for the early identification of vulnerable asylum seekers. Only obvious cases of heightened vulnerability are transferred to open reception facilities, such as pregnant women and people with a physical disability or sickness.
Bulgarian law prohibits the detention of unaccompanied children, but accompanied children can be detained with their parents for up to 3 months. In reality, unaccompanied children also continue to be detained in pre-removal detention centres because there are no proper tools for them to be identified immediately as unaccompanied asylum-seeking children. Often, unaccompanied children are placed in pre-removal detention centres after being arrested for irregular entry or lack of documentation once in Bulgaria. The identification process is usually only performed when they are already in the detention facility. They can then be transferred to an open reception centre. But there are no specially designed facilities for unaccompanied children, which is another reason why their stay in detention before being transferred to a reception facility is often longer.
In your experience, how does detention affect the integration prospects and well-being of migrants?
Most of the people we visit in detention have been physically and mentally affected. They must cope not only with prolonged detention, but also with the uncertainty of the outcome of their asylum procedure. This often makes them nervous or depressed and exacerbates existing vulnerabilities.
Detention facilities are mixed, with asylum seekers living with migrants awaiting removal. There is not enough food, fresh air, or the conditions necessary to a dignified life.
What is the role of the Bulgarian Red Cross with regards to detention?
Since 2006, the Bulgarian Red Cross has a Memorandum of Understanding with the migration authorities that allows it to visit detention centers on a weekly basis. Our primary focus is the monitoring of detention conditions and the situation of detainees, while responding to their acute humanitarian needs. When needed, we refer vulnerable cases to the responsible detention authorities and civil society organisations which provide legal assistance and psychosocial support on the spot.
We carry out confidential dialogue with the authorities and work with other organisations to put pressure on the state to end the immigration detention of asylum seekers, especially asylum-seeking children.
At the moment, the numbers of asylum seekers in Bulgaria is low. This provides an opportunity to draw lessons from past experience, reflect on what could be done better, and pilot different alternatives to detention.
Do alternatives to detention exist in Bulgaria?
Three alternatives to pre-removal detention for all third-country nationals are stipulated in Bulgarian law. These are: 1) surrendering documents, 2) financial guarantee, and 3) weekly reporting.
Surrendering documents requires former detainees to hand in their identity or travel documentation (such as passports) so that they cannot leave the country. The financial guarantee on the other hand, entails the individual paying a specified bail sum, sometimes through the help of a guarantor. Weekly reporting means that the person can be released from detention on the condition that s/he reports to the authorities on a regular basis – this is the most frequently used alternative to detention. However, it is difficult to apply this to newly arrived asylum seekers who do not have a place of residence.
In practice, alternatives to detention for asylum seekers are not really considered prior to imposing detention. Authorities presume that asylum seekers pose a security threat and that people will abscond. In addition, there is a lack of financial resources dedicated to the development of alternatives to detention.
Immigration detention is supposed to be a measure of last resort. In your opinion, what could the European Commission do to encourage Member States to reduce their use of detention?
The European Commission must make clear it to Member States that first and foremost, they need to transpose the possibility of alternatives to detention into their national laws. Secondly, the Commission should stress the importance of alternatives to detention as legal tools. The types of alternatives to detention needed are those which allow people to continue their lives in dignity. Organisations like the Red Cross are keen to contribute their expertise and to work together with the authorities to develop adequate alternatives to detention.