Published on
Immigration detention should only be a last resort
Liberty must be the norm. Immigration detention is only a measure of last resort, that can be particularly harmful for children, for international protection seekers, and for groups with acute vulnerabilities. However, the European Union (EU) and certain Member States are increasingly resorting to it as a means to manage migration (and their borders), and to deter it[1]. This accentuates human suffering, does not necessarily fulfil the expected policy objectives, and it must be both avoided and challenged.
On 9 November, the Red Cross EU Office organised a webinar on 'Immigration detention: its humanitarian impact and alternatives' together with the International Committee of the Red Cross (ICRC) delegation to the EU, NATO and the Kingdom of Belgium. Its main objective was to facilitate an exchange of perspectives and concerns in relation to current practices and the developments that may derive from the newly released EU Pact on Migration and Asylum. About 70 experts participated at the event, including representatives from the European Commission, the European Parliament, the Council of the EU, different countries' Permanent Representations to the EU, civil society organisations, academia and International Red Cross and Red Crescent Movement actors.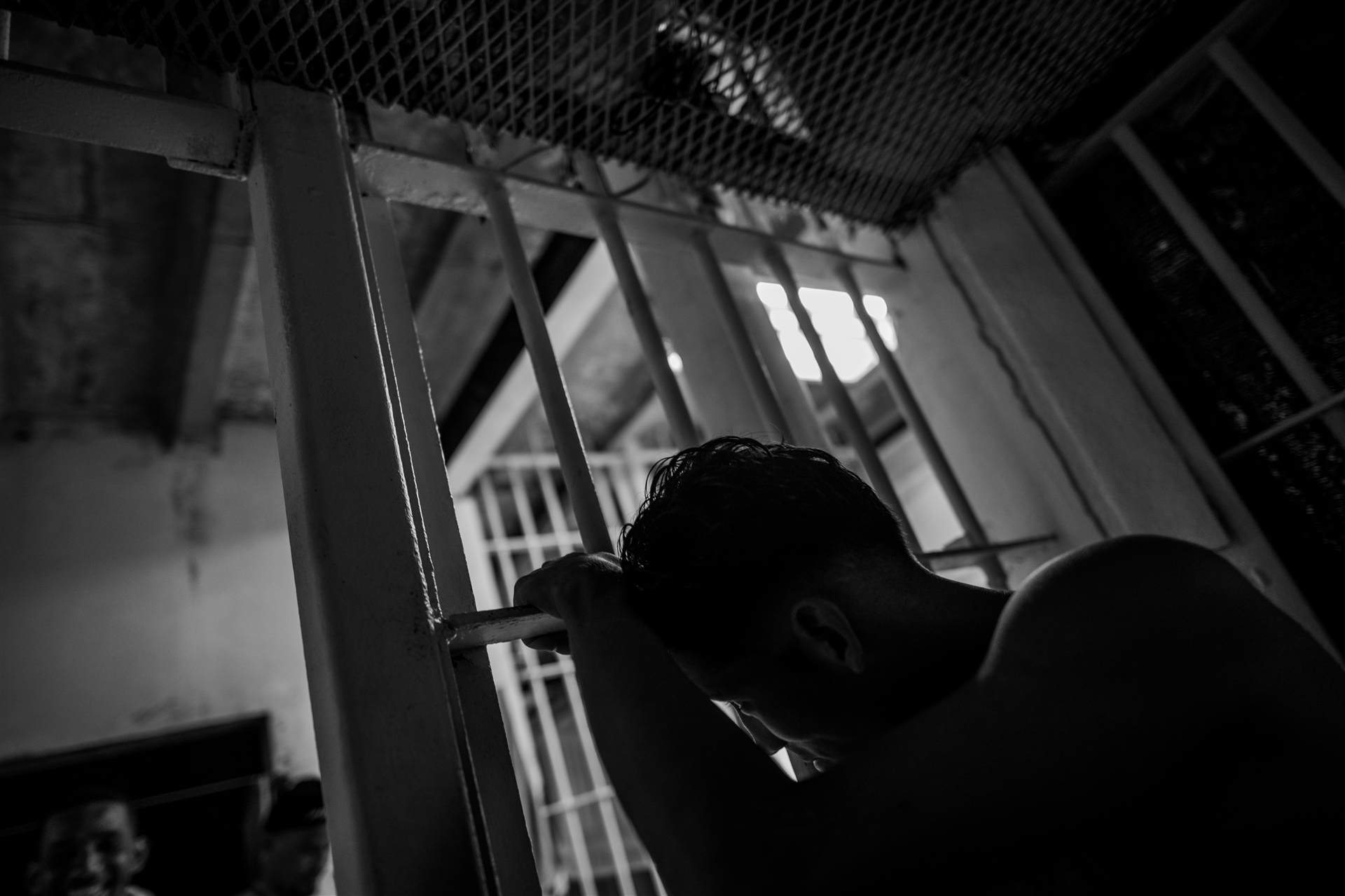 The Head of the Migration Unit of the Red Cross EU Office, Anaïs Faure Atger, opened the panel discussion underlining that, while the current EU legislative framework sets out that detention should only be applied in exceptional circumstances, some Member States have been using such measures as a normal mechanism in migration control and management. "Working on the ground with people in immigration detention facilities, National Red Cross Societies are regularly witnessing the grave consequences of these practices," she pointed out, highlighting that the proposals introduced by the new EU Pact on Migration and Asylum for changes to border and screening mechanisms risk furthering the use of immigration detention. This would be a step in the wrong direction, as current legislation stipulates that such a practice is to be used as a last resort and may have dire humanitarian impacts.
"Immigration detention has grave consequences on migrants' psychological wellbeing, aggravates chronic diseases and deepens the lack of trust towards authorities," stressed Mariana Stoyanova, Programme Manager of Refugee-Migrant Service from the Bulgarian Red Cross. As a result of the deprivation of liberty, the conditions of reception facilities, the uncertainty regarding the outcome of asylum, and the difficulties or trauma migrants often endure in their journeys to Europe, detention has negative wide-ranging effects on them: from a worsening of physical health to "even a few cases of attempted suicide." That is why it is imperative to identify and monitor vulnerabilities before and throughout the process, she said.
Concerns around the new Pact on Migration and Asylum
Manal Al Chaarani, Legal Adviser on Asylum and Migration at the ICRC office in Brussels, reiterated that detention for immigration-related reasons should be avoided and that liberty should be the norm. If there are any grounds for deprivation of liberty, alternatives to detention should be considered first, as provided by EU law. She also explained that, if immigration detention is often perceived by States as an efficient tool to deter irregular migration, prevent absconding and ensure returns, important elements should be taken into account when reflecting on its "effectiveness": in particular, evidence suggesting that enforcement-based measures reduce migrant's trust in the system and contribute to a climate of fear delaying the case resolution process. Moreover, she shared ICRC' fears that the new Pact on Migration and Asylum might result in an increase in the use of immigration detention, including for children. The best interests of the child are not served by such detention.
National authorities must use alternatives to immigration detention effectively, underlined Alexandra Segenstedt, Senior Migration Policy Advisor from the Swedish Red Cross. Empirical evidence on alternatives to immigration detention is key to ensure that governments use those measures adequately and not as another means to detain people, she added. For that purpose, it is crucial "to ensure there are safeguards in place in alternative settings." Referring to existing law provisions and materialising them is essential in that regard, she said, but warning that, in view of the new EU Pact on Migration and Asylum, it is also key to challenge existing grounds for detention.
Addressing individual needs and vulnerabilities
According to Barbara Pilz, Acting Europe Regional Coordinator from the International Detention Coalition, "it is necessary to work on alternatives to detention on a daily basis, but we also need to discuss systemic change of a deeply flawed system." She stated that immigration detention is harmful to everyone, stressed the importance of having proper screening and assessments in place to recognise and address specific vulnerabilities, and put forward the need for holistic case management – beyond legal advice, including accommodation and healthcare, among other services. She also alerted that, with the COVID-19 pandemic, many countries are over-relying on detention for quarantining.
Immigration detention must therefore remain a measure of last resort. EU negotiators must ensure that the legislative package under the new Pact on Migration and Asylum includes more guarantees and protective standards to restrict its use. Children should never be detained, as it is never in their best interest. When no alternatives are possible, Member States need to appropriately monitor immigration detention implementation, uphold human rights at all times and take into account individual needs and vulnerabilities.
PHOTO: © International Committee of the Red Cross
ADDITIONAL INFORMATION
---
[1] States have the sovereign right to regulate migration. But this right is not absolute. State regulations policies and practice must always uphold migrants' rights and respect international law. States should also carefully consider the humanitarian impact of their migration policies, including immigration detention.