Published on
Making the case for a balanced EU approach to migration and development
At the 'From Tampere 20 to Tampere 2.0' conference on 24-25 October, Kristiina Kumpula, Secretary General of the Finnish Red Cross, contributed Red Cross views on the relationship between migration and development. During her intervention, she stressed how development aid should never be made conditional upon collaborating on migration management. "Any future EU policy on migration and development should focus on improving the conditions affecting the lives of migrants and local communities", she said.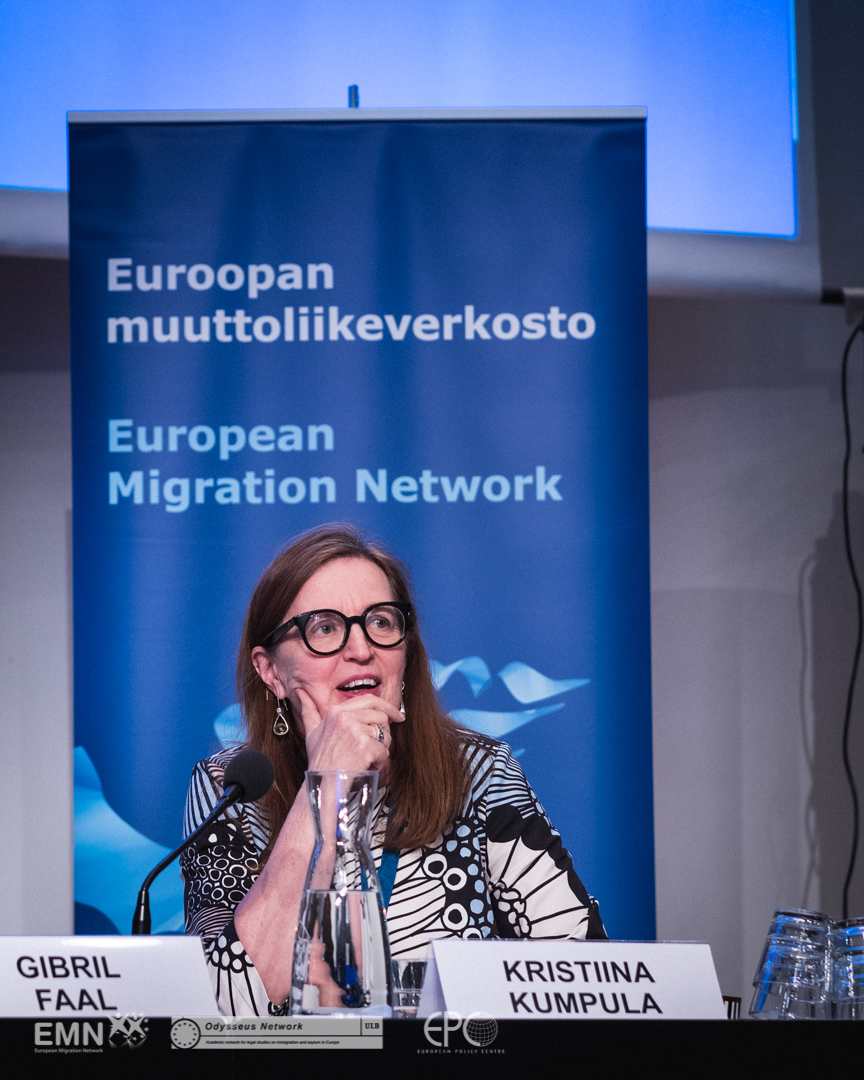 Organised in connection with the Finnish EU Presidency, the conference celebrated 20 years since the adoption of the Tampere Conclusions by the European Council. At the Tampere summit in 1999, EU Member States agreed to work towards establishing a Common European Asylum System based on total respect for the right to seek asylum, while reaffirming the absolute nature of principle of non-refoulement. 20 years later, European governments and civil society organisations met in Helsinki to take stock of the achievements to date and deliberate the way forward. With the new European Parliament and the next European Commission set to soon start work in the area of migration and asylum, it is a crucial time to discuss priorities for the next five years.
Currently, EU policies on migration and development primarily focus on addressing the root causes of migration with a view to preventing migrants from arriving on European territory. This control-oriented approach builds on a perception that by using development assistance to address the drivers of migration in countries of origin, such as poor socioeconomic conditions or violence, migration from these countries will decrease. As a result, migration control objectives are often mainstreamed into development support to countries of origin and transit, with a strong focus on facilitating the return of migrants.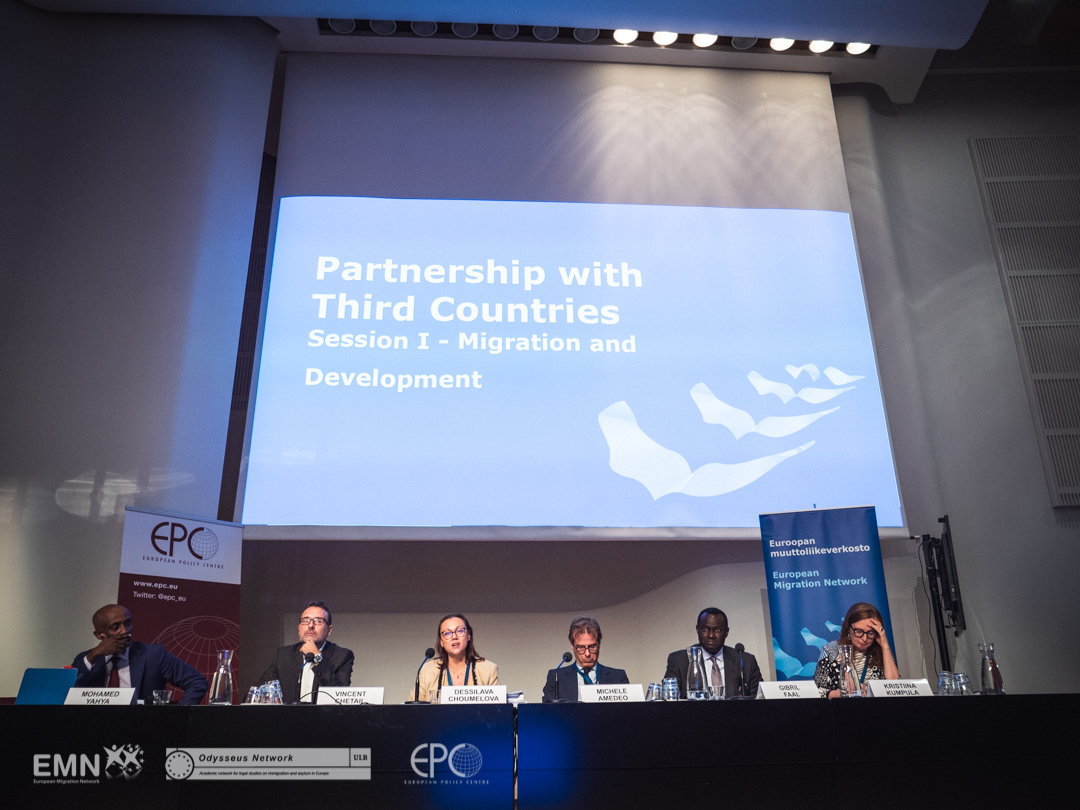 "Using development assistance to improve migration management or curb irregular migration undermines the core objectives and principles of development aid", Ms Kumpula stressed. "It also risks jeopardising the integrity of the humanitarian actors and organisations involved," she argued. The resulting difficulties encountered by migrants to access assistance and protection along the route renders them even more vulnerable.
Ms Kumpula also highlighted the importance of duly considering the complexity of migration, which is based on a mix of drivers and choices. People can emigrate for numerous reasons: conflicts, political upheaval, poverty and human rights violations, but also climate change and environmental degradation, food insecurity, and unemployment. Often, they are forced to do that in an irregular manner due to the absence of legal routes to protection, or their inadequate implementation. The relationship between migration and development is thus much more nuanced. Principled development action targeting migrants means providing them with assistance and protection, upholding their rights and dignity, and empowering them in their search for opportunities and sustainable solutions.
"We need to see migration as an intrinsic part of human development, rather than as a problem to be solved", said Ms Kumpula. Stressing the need to review existing EU policies to ensure that they optimize the effects of migration for development and deliver real opportunities for safe and legal migration, she concluded: "We should strive for a new approach that is articulated around responding to the needs and enhancing the resilience of migrants and local communities".