Published on
Mental Health Matters
Exposure to trauma and chronic adversity impacts individuals, families, and economies. However, people who need high level mental health and psychosocial support (MHPSS) are often left behind in situations of shock, without access to quality services.
But what can be done to enable the most marginalised people to benefit from this critical assistance? On 18 June, Red Cross Red Crescent representatives joined speakers from the Danish Institute Against Torture (DIGNITY), the American University of Beirut, and Save the Children to discuss this crucial topic at the European Development Days in Brussels.
"The effect of trauma is much more significant on our wellbeing than was previously thought", underlined Marie Høgh Thøgersen from DIGNITY. Indeed, unmet MHPSS needs can lead to an increase substance misuse and suicidality, as well as impact people's cognitive function and their ability to engage in functional relationships, livelihoods, and educational opportunities. "In areas of conflict, mental health problems are much more widespread than anticipated; 1 in 10 suffer from moderate or severe mental illness", she added.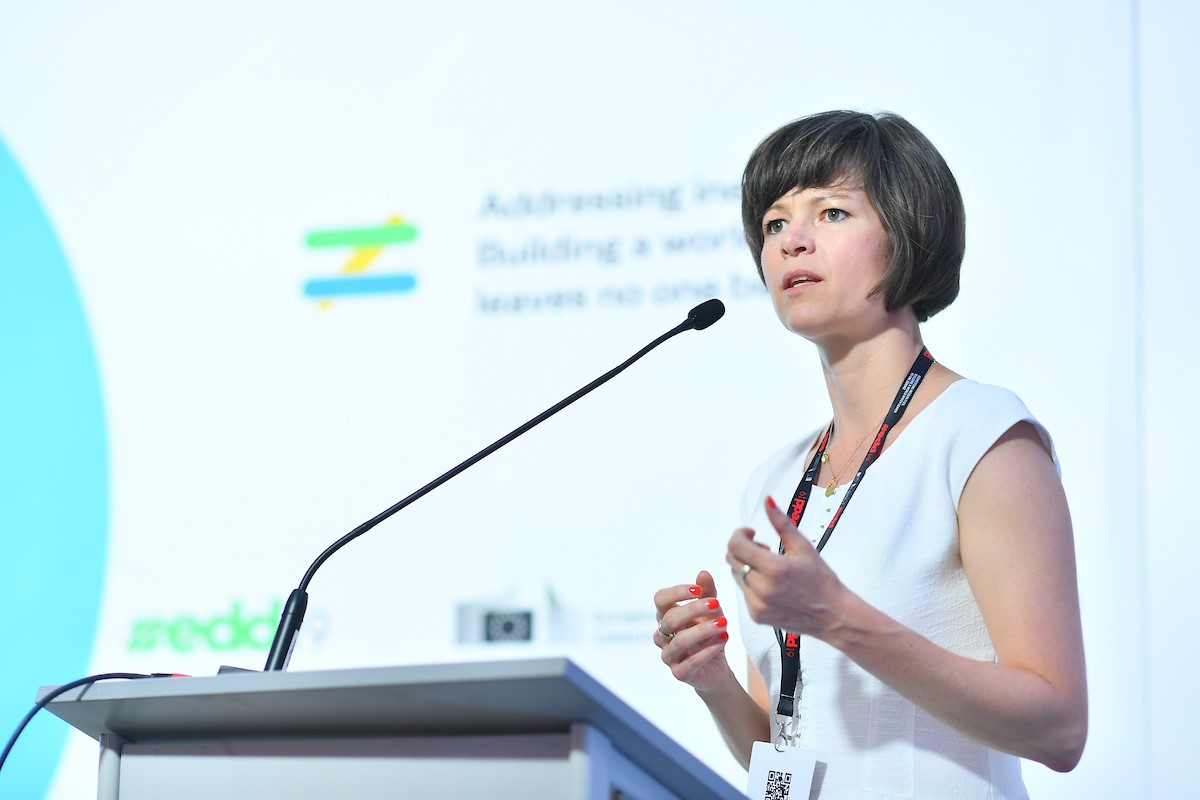 Speaking of the challenges faced by Syrian refugees in Lebanon, Fatimah El Jamil from the American University of Beirut highlighted a lack of awareness of available services, the cost of treatment, and transportation concerns as some of the barriers preventing Syrian refugees from accessing the MHPSS services they need. She also pointed out that many people experience chronic pain and other psychical health problems as a result of the repetitive and prolonged emotional trauma they have suffered. "To tackle this, mental health must be fully integrated into primary healthcare settings", she said.
In Yemen too, vast MHPSS needs remain unmet as there are significant gaps in data, facilities and trained professionals. "The ongoing war, displacement, loss, and hunger in Yemen has left people exposed to distress and in need of psychosocial support", shared Ahlem Cheffi from the International Federation of Red Cross and Red Crescent Societies (IFRC) Reference Centre for Psychosocial Support. The Centre and the Danish Red Cross are working with the Yemen Red Crescent Society and financial support from the European Commission (DEVCO) to strengthen MHPSS capacities at the community level. "We have to invest in local and community-based psychosocial support to prevent, to prepare, and to respond to any mental health and psychosocial needs", Ms Cheffi underlined.
Arz Stephan from Save the Children Denmark went on to highlight the specific situation of children in Iraq – of which one in 5 is at serious risk of being killed, injured, sexually abused, abducted, or recruited by armed groups. In this context, MHPSS not only helps to promote wellbeing and bring a sense of normality, but also acts as a protective shield against possible exploitation and abuse. "It also has enormous potential for reconciliation and coexistence", he said. "MHPSS and social cohesion go hand in hand".
To increase access to MHPSS for the most vulnerable people and communities, it is critical to fight the stigma, discrimination, and exclusion that have largely contributed to MHPSS often being neglected in the context of humanitarian responses in the past. This problem has been further complicated by the myth of an inadequate empirical evidence base. While continued research is needed, enough data already exists to guide practices and underline the importance of addressing MHPSS needs in all humanitarian activities.
"We need integration across all of our programming, all of our different staging of the programming that we do, and in all the different types of interventions, including physical health, capacity building, community engagement – everything: it's about integrating this throughout", concluded the session moderator, Sarah Davidson from the British Red Cross.
Mental health and psychosocial support have never been higher on the agenda in the International Red Cross and Red Crescent Movement. This December at the International Conference of the Red Cross Red Crescent, Movement partners will call on States to commit to promoting MHPSS in all humanitarian activities.