Published on
New Agenda for EU relations with Latin America and the Caribbean
The Community of Latin American and Caribbean States (CELAC) and the European Union (EU) are both affected by recurrent crises, including pandemics, as well as disasters triggered by ever more frequent and severe climate and weather-related hazards such as floods, droughts, hurricanes and tropical storms. These disasters directly impact the population, especially the most vulnerable groups: their lives, infrastructure and livelihoods. Substantial increases in economic and food insecurity, as well as the loss of natural resources, are negatively impacting health and fuelling social and political instability.
In light of these challenges, the European Commission's New Agenda for EU relations with Latin America and the Caribbean released on 7 June can be an important catalyst for the two regions to work together towards addressing the most pressing regional and global challenges. We welcome the agenda's intention to support disaster preparedness programmes and to strengthen cooperation on disaster risk management to help address the consequences of climate change. Working in partnership on humanitarian aid through political and financial support in response to human-induced crises and natural hazards and increasing efforts to prevent and combat trafficking in human beings and to protect and support survivors will also be crucial actions to support people in the LAC region.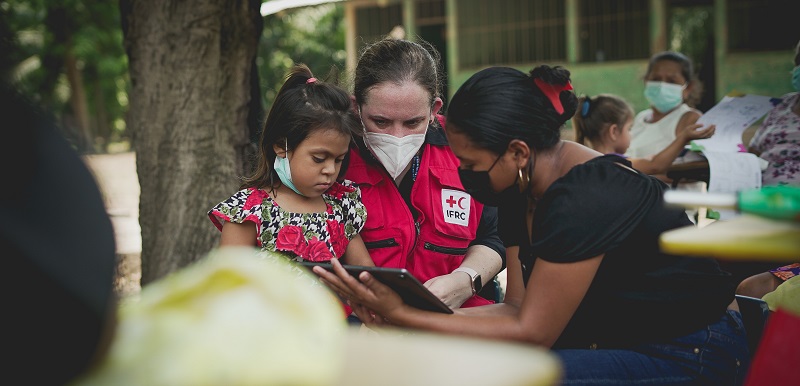 However, a closer and modernised people-centred strategic partnership between the two regions requires more emphasis on ensuring that the needs and rights of the most vulnerable people, including women, young girls and children, as well as people with disabilities and older people, are at its core. From a long-term perspective, the partnership should strengthen the role of community actors to ensure effective local action to tackle compounding humanitarian and development challenges and build community resilience. Community actors play a significant role in addressing existing needs. This expertise should be used more widely in the development of the partnership.
Similarly, strengthening community resilience to anticipate and respond to the impacts of recurrent disasters, climate change and environmental crises, is the only way to build a truly long-lasting and just transition. In this regard, food security, sustainable livelihoods and a circular economy model also need to be bolstered in a structural manner to reduce short-term humanitarian needs.
Sustainable development and social inclusion cannot be achieved without promoting health and well-being across all sectors. This means ensuring access to community health and social care services for all, using a needs-based and people-centred approach. While the agenda plans further joint action under the EU-LAC Health partnership, including support for Global Gateway investments in vaccine and medicine manufacturing, digital health, health technologies and strengthened health systems, it is not clear how these measures will reach the most vulnerable people and ensure equitable access to health. Local actors, such as National Red Cross Societies, can help to reach people in the most difficult areas.
In some contexts, high levels of armed violence and conflict are also affecting millions of people and will continue to impact future generations with both visible and invisible consequences, including injury and death, disappearances, forced displacement, stigmatisation, as well as a lack of opportunities and the mental health toll. The new partnership also has to ensure access to humanitarian assistance, protection and essential services for people affected by armed violence and conflict. Similarly, all people on the move – regardless of their status, documentation, or reason for fleeing their country – deserve attention, especially people in situations of heightened vulnerability. These efforts should employ a "do no harm" approach and simultaneously respond to the most pressing needs of host communities to make sure that no one is left behind.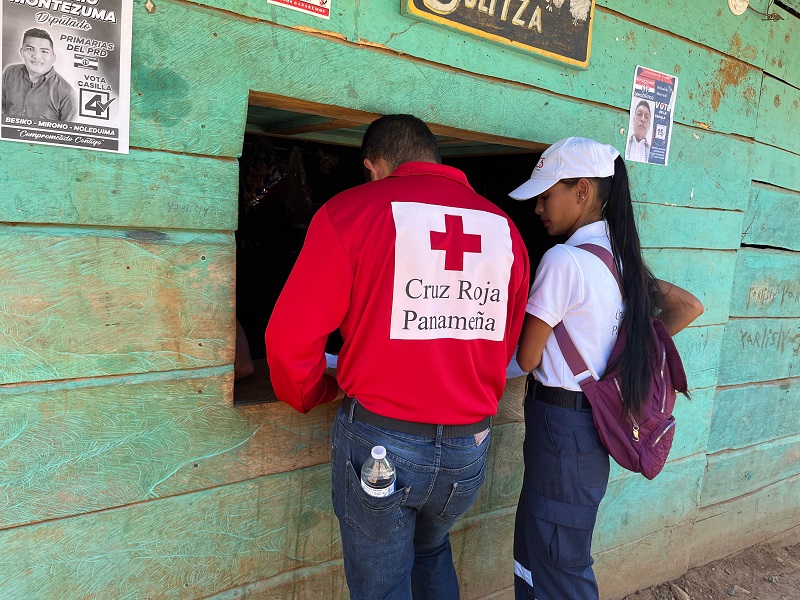 The 3rd EU-CELAC Summit to be held in Brussels in July to formalise the future partnership should ensure a stronger focus on reaching out to local communities. The summit will be a crucial opportunity to discuss these key priorities and challenges, as well as to formally upgrade relations between the two regions to address the most pressing needs in a structural and long-term manner, while making use of the capacities in place.
National Red Cross Societies in Latin America and the Caribbean, as well as in Europe, supported by the International Federation of Red Cross and Red Crescent Societies (IFRC) and the International Committee of the Red Cross (ICRC), already work closely with governments in both regions and are ready to support the implementation of the future EU-CELAC relationship. Building on our Fundamental Principles, the auxiliary role of Red Cross Societies to their national authorities and our solid cooperation with key stakeholders in the LAC region, we will bring together the experience of our unique, local-to-global network in reaching out to the most vulnerable communities to help implement a fruitful partnership to the benefit of all.