Published on
Perspectives from the EU's eastern border
During the last year, Poland has been in the heart of EU migration developments due its geographic location. We caught up with Katarzyna Kubicius, Head of Information and Tracing Service at the Polish Red Cross, to hear more about how their work to support people on the move has been affected.
To what extent has Polish Red Cross work on migrations changed over the last year?
Following growing numbers of people trying to enter Poland from Belarus, the government declared a state of emergency between 2 September 2021 and 30 June this year. This included limiting people's movement in a 3-km-wide strip of land along the border, where nobody could enter, including aid organisations. As a result, assistance could not reach people in need. As Polish Red Cross, we had to find our way through this tricky situation while standing by our principles, especially our neutrality.
We sought to establish dialogue with the authorities, calling for full and regular access to all migrants, wherever they may be and irrespective of their legal status. At the same time, with the operational and financial support of the International Federation of Red Cross and Red Crescent Societies (IFRC), we managed to expand our activities.
We set up local distribution points to help migrants along the Polish-Belarus border. In collaboration with local NGOs, we have been distributing packages containing warm clothes, shoes, blankets and hygiene items. At first, our rescue teams could only access the emergency zone accompanied by the Office of Commissioner for Human Rights. Later, we managed to reach an agreement with border guards to provide humanitarian and medical aid at the emergency border zone three days per week. During these visits, we offered first aid assistance, identified potential medical needs and advised border guards when people needed to be referred to hospital for further assessment. We were worried to hear that people were not always able to access protection services. We also distributed leaflets with information on Red Cross support to find family members and worked with the International Committee of the Red Cross (ICRC) to try to identify the bodies of dead migrants – a very difficult task given the scarce information available.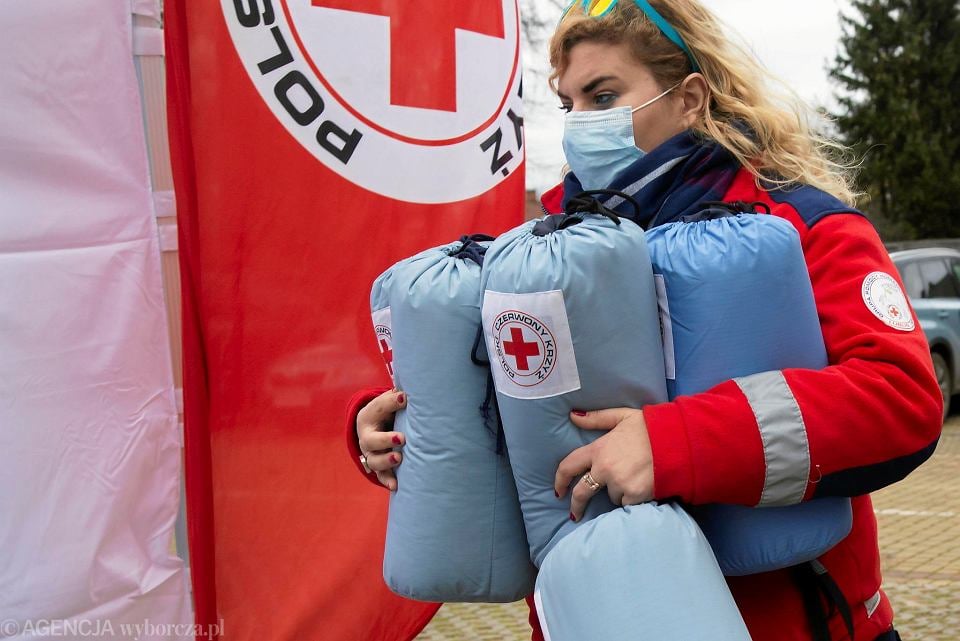 We built our capacity and operational resources throughout these months, which has helped us be better prepared to respond to the displacement from Ukraine. From the beginning of the conflict, we have been supporting thousands of people with primary health services, as well as with mental health and psychological support at borders, reception centres and train stations. In collaboration with our colleagues from across the International Red Cross and Red Crescent Movement we have been able to transition to full-scale migration operations.
How has the displacement from Ukraine impacted local society? Are there any good practices that could be replicated in other migration responses?
Almost 2 million people from Ukraine are now registered for temporary protection in Poland, whereas approximately 4.7 million have crossed our border since February 2022. Everyone fleeing Ukraine could enter Poland, and nobody faced limitations when helping those in need. So far, the welcome has been massive.
Ukrainian nationals received some services that may seem simple but are essential for people to feel safe, such as information on their rights in a language they understand, or free SIM cards to connect with their relatives left behind. The temporary protection scheme has also enabled quick access to education, the labour market and healthcare. This access must be maintained and expanded to anybody fleeing the conflict in Ukraine.
Our society has closely seen the needs of people seeking safety, and how these needs remain the same regardless of where people come from. We start sensing a change in perceptions in this regard. Hopefully, the conflict in Ukraine will help people realise that anyone may be forced to leave their country and promote better treatment of all people in need of humanitarian support and protection.
The past few months have also shown the importance of preparedness at state level. Public authorities need to have an effective oversight of the response and a clear understanding of what each actor is doing to increase effectiveness and minimise protection risks, such as exposure to human trafficking.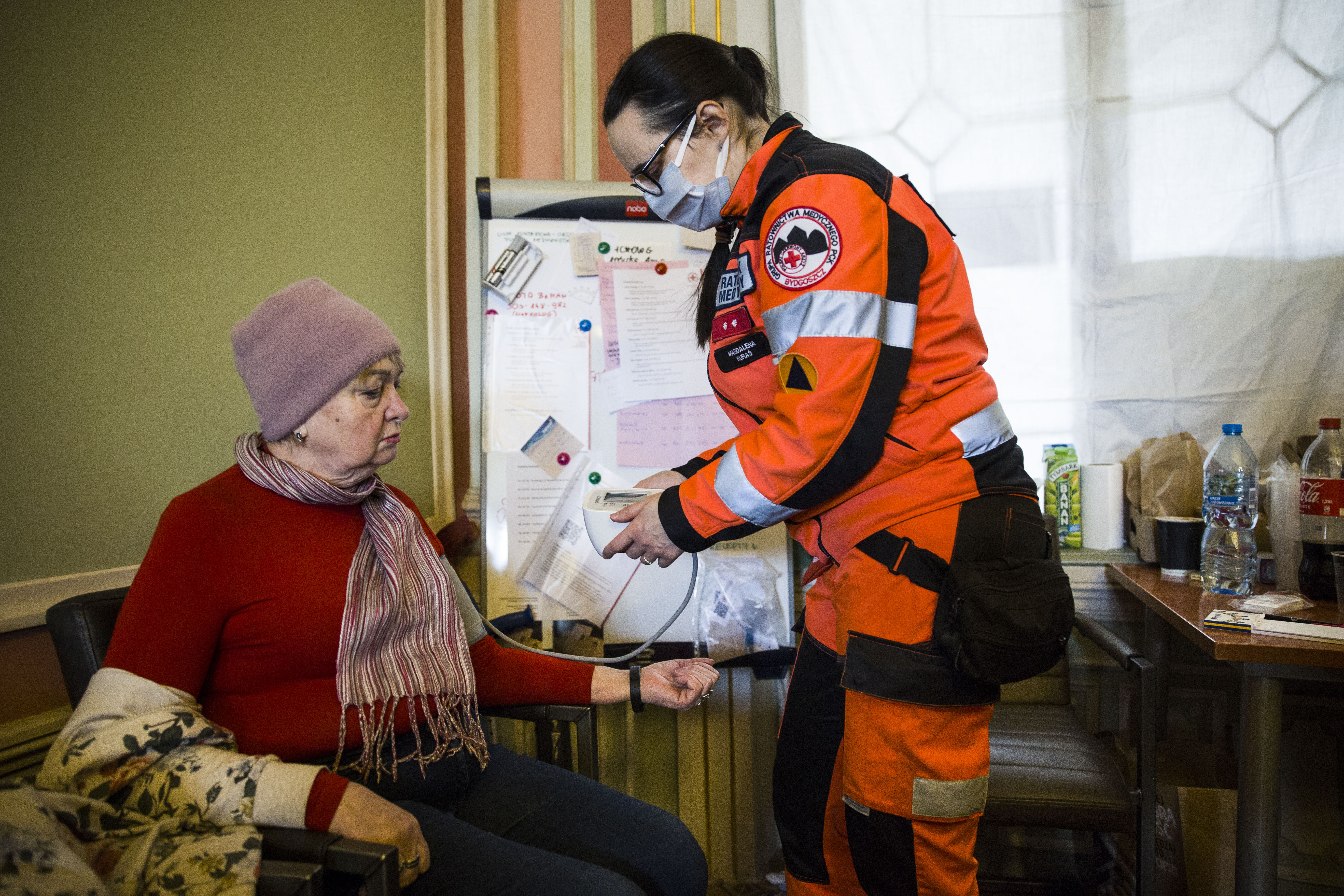 Looking ahead, what are the most pressing unmet needs and what do you expect to emerge in the coming months?
Tourism season has arrived, putting pressure on communities and businesses. This includes hotels, guest houses and host families where many people who have fled the conflict have been sheltered. We are concerned that goodwill toward displaced people may begin to decline, and temporary housing capacities could become stretched or unavailable.
Currently, in partnership with the IFRC and sister National Societies we are providing emergency multi-purpose cash assistance, as well as support to host families to ease financial strain. After the immediate emergency response, we are shifting to programmes that aim to address people's longer-term needs, like language courses and professional training, day-care activities for working parents, as well as increased psychosocial and mental health support. In parallel, we remain committed to ensuring that everyone can access our assistance and services, and are trying to reach places where migrants are staying.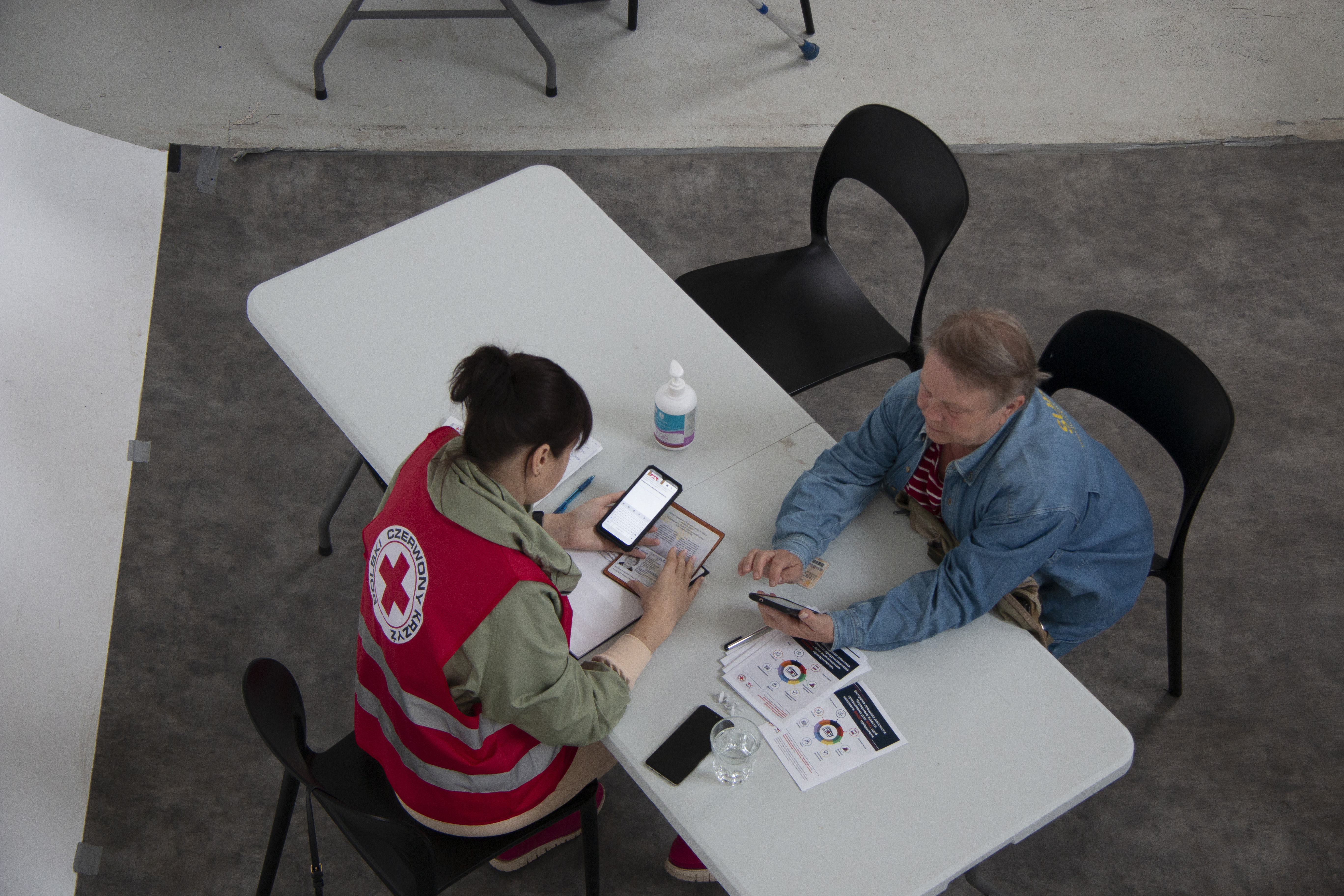 Can you share a story of hope that you witnessed in the last months?
During my work at our Tracing Service, I have seen the magnitude and value of the Red Cross' role in finding people who have gone missing or have been separated by the conflict, and letting their families know where they are. Recently, thanks to the close cooperation with the ICRC, we were able to provide precious information to a mother about the whereabouts of her son who had been captured by the Russian forces. The mother was desperate for news and we were able to confirm that her son was on the list of prisoners. This proved to her that he was still alive and gave her the hope that she will see him again.