Published on
Promoting people-centred approaches to provide high-quality long-term care services
The increasing demand for care and the accessibility and affordability of high-quality care services are at the center of many political discussions across Europe. Today, European Red Cross societies contributed their experience in caring for disadvantaged and vulnerable people of all ages to the call for evidence launched by the European Commission to inform the upcoming European Care Strategy to be launched later this year. Actions to guarantee easy access to services for all people in need, support informal carers, promote healthy lifestyles and prevent frailty, as well as to foster community-based services to enhance independent living and social inclusion, are among the examples of evidence provided by the Red Cross to help people benefit from the best care.
European care services face multi-faceted challenges such as access, availability and affordability. The quality of services, situation of the workforce, recognition of informal carers, as well as persisting gender inequality and work life balance issues, are also key concerns. Important structural reforms and investments in the sector will be critical to steer the development of sustainable long-term care that ensures better and more affordable access to quality services.
Across Europe, Red Cross societies design activities based on older people's needs and preferences. The objective is to create the conditions for older people to feel more comfortable to remain in a familiar environment and receive care at home and at community level. These activities are carried out by Red Cross volunteers and staff and are designed applying a person-centered approach, which allows for tailor-made solutions. For example, the German Red Cross implements the programme "activating home visits", aiming to support families with care duties and help older people to remain physically active and able to participate in social life. Similarly, the Lithuanian Red Cross implements the "Warm Visits" initiative, with the aim of fighting loneliness and providing psychosocial support.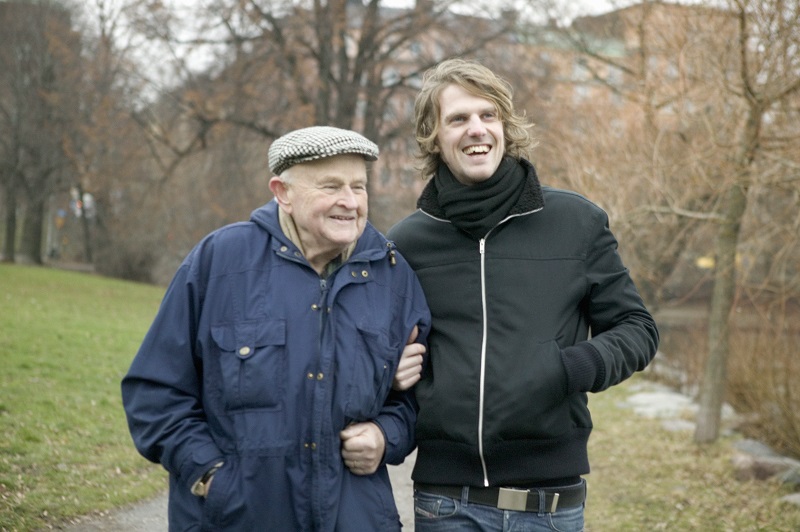 Supporting older people in their communities also means providing comprehensive care and integrated services. In addition, the physical and mental health of older people should be monitored. To this end, new models of community care centers have been developed to better respond to older people's need and reduce the responsibilities of formal and informal carers. For example, the Bulgarian Red Cross' "Innovative Community Care Models for People with Chronic Diseases and Disabilities" provides teleassistance, home based medico-social services and continuous monitoring of emergencies and lifestyle changes. The Austrian Red Cross also has an excellent example of community-based care through the "Innovative Community Care Centres" that offer different types of services: counselling, information and support for financial and legal issues, training for volunteers and activities to promote the functional capacities of older people, support informal carers and foster healthy ageing.
Enabling healthy ageing is key to creating healthy communities. This means adopting a lifecycle approach to support people to improve their quality of life at all stages, from childhood to old age. To this end, the work of National Red Cross Societies focuses on addressing behavioral risk factors, promoting positive health behavior and lifestyles, considering mental health, preventing disease, and improving access to health services and health information to prevent illness and ensure optimal health and well-being throughout the life cycle. This is important also to ensure that people remain active members of society, either participating in volunteering programmes or being part of intergenerational activities, including those implemented with use of new digital tools. For example, the French Red Cross' "Share Ami" initiative creates intergenerational links by connecting French language students with elderly people living in France over video chat. Experiences of volunteering for and by older people strengthen social inclusion and active life, positively influencing health and contributing to increased independence.
These practices show several actions and methodologies coming from the ground that can effectively improve services and support for older people, while enhancing a more comprehensive and integrated care system. In this regard, the Commission's stakeholder consultation on the European Care Strategy represents an important opportunity for service providers, CSOs, human rights organisations, and representatives of care workers and informal carers, to bring their wealth of experience into the discussion. This participatory approach allows for issues and solutions based on practices applied to specific local contexts to be exchanged. To ensure that the European Care Strategy delivers high quality services for all those who are in need., continued consultation with all stakeholders will be crucial.