Published on
Red Cross contribution: Enhancing equal partnerships to implement the 2030 Agenda
The 2030 Agenda for Sustainable Development (the 2030 Agenda), adopted by the United Nations (UN) in September 2015, represents an ambitious new blueprint to tackle the trends and challenges that have emerged since the adoption of the Millennium Declaration in 2000. In order to realign EU development policy to this new agreed global framework, the European Commission's Directorate General for International Cooperation and Development (DG DEVCO) and the European External Action Service (EEAS) recently launched a public consultation, inviting relevant stakeholders to contribute to a proposal for a revised European Consensus on Development.

National Red Cross and Red Crescent Societies around the world – including Red Cross Societies in the EU – actively contribute to sustainable development efforts through a range of services and programmes aimed at strengthening resilience and addressing the underlying causes of vulnerability. Drawing on their practical insights, the Red Cross EU Office participated in the consultation last week, highlighting some ways in which the EU can bolster its partnerships to further support the implementation of the Sustainable Development Goals (SDGs), amongst other topics.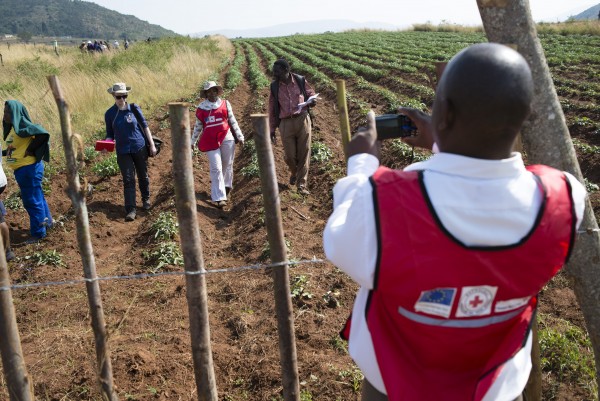 The integrated nature of the SDGs provides a great opportunity for multi-stakeholder approaches that move away from traditional donor-recipient relationships. The 2030 Agenda is a shared responsibility and universal roadmap, promoting inclusiveness and equality amongst partners. It will therefore be important for the new European Consensus on Development to reflect this by strengthening the EU's partnerships, internal processes and instruments to foster the development of genuinely equal partnerships.

We encourage the EU to continue acknowledging Civil Society Organisations (CSOs) as key actors, while at the same time putting in place specific implementation mechanisms and sufficient resources to ensure their effective involvement. CSOs, in all their forms, should always be recognised as official actors of cooperation, both in terms of governance and as service providers. As such, they should participate in the political dialogue at all stages of the partnership, including in the areas of trade and development cooperation. The EU can significantly contribute to the effective implementation of the SDGs by defining dedicated tools that enable civil society participation at all levels of its 2030 Agenda-processes; from developing governance and accountability mechanisms, to reviewing and negotiating budgets, and drafting policies.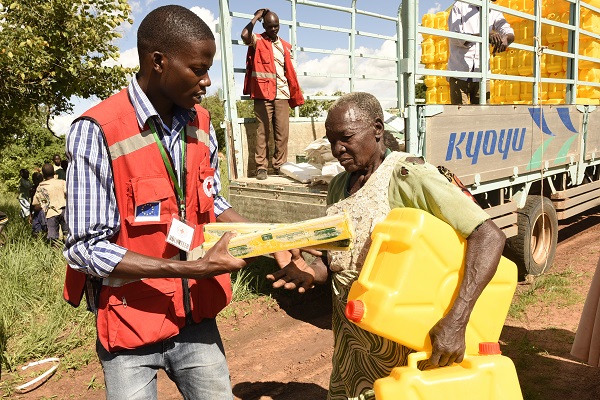 It is important for the Union to safeguard progress and maintain efforts to establish EU transparency, accountability and predictability in order to strengthen democratic ownership and improve development results. We would thus welcome increased use of open, public calls for proposals to allocate EU development funding so as to ensure greater access for smaller Non-Governmental Organisations (NGOs), including those in third countries. Similarly, deepening Public-Private engagement for development impact should take account of the diverse nature and capacities of different private sector actors, with cooperation policies that compensate the relatively weaker influencing power of local cooperatives and smaller businesses.

It is also crucial that the voices of affected communities inform the design and implementation of the SDGs, thereby ensuring greater sustainability and relevance of the associated goals, targets and indicators. Respect for human rights, and democracy based on the rule of law and transparent and accountable governance, are integral aspects of sustainable development. The protection and promotion of human rights should therefore be consistently and systematically integrated into all aspects of EU relations, with particular attention paid to marginalised groups, such as women and children, people with disabilities, and minorities.

As civil society actors and auxiliaries to their governments in the humanitarian and development fields, National Red Cross and Red Crescent Societies will continue to build on their actions through the unique and valuable contribution of their volunteers. Anchored in the communities they serve, they constitute a critical resource for enabling and shaping the implementation of the SDGs at the local level, and stay committed in their engagement to bringing the voices of vulnerable people to the attention of decision-makers both nationally and internationally.