Published on
Reinforcing healthcare systems at national and European levels
While in the past, health has always been viewed as a competency of EU Member States, the outbreak of the COVID-19 pandemic in 2020 led the EU to renew its focus on addressing cross-border health crises by working towards a stronger European Health Union (EHU). The aim is to ensure that all EU countries prepare for respond to health crises together, that medical supplies are available, affordable and innovative, and that countries collaborate to improve the prevention, treatment and aftercare of diseases. As a recognised health actor at EU and national levels, the Red Cross works to support and reinforce public health systems to ensure accessible and quality health care and services for all. In their unique role supporting health and social protection systems as auxiliaries to public authorities in EU Member States, National Red Cross Societies offer a broad scope of inclusive health and care services for all.
From 22 to 25 May, the EU has celebrated its European Public Health Week to raise awareness about public health and promote collaboration among the public health community in Europe. On 24 May, we hosted the event "Accessing healthcare in the EU – Bridging gaps and tackling vulnerabilities". Where Red Cross practitioners from Austria, France, Greece, Ireland, Romania and Sweden explained their practices with regards to improving communication in public health and addressing challenges in accessing health care for the most vulnerable people.
"Through their auxiliary role, National Red Cross Societies are well placed to raise awareness on the challenges which exist for public health systems", Red Cross EU Office Director, Mette Petersen, highlighted in her opening address. "We can help to meet changing and complex health needs, in particular those affecting vulnerable populations", she underlined. Isabel de la Mata, Principal Advisor for Health and Crisis management at the European Commission Directorate-General for Health and Food Safety (DG SANTE), went on to stress the important partnership that the Commission has been fostering in the area of health with the International Federation of Red Cross and Red Crescent Societies (IFRC) through the Mobile Testing project during the COVID-19 pandemic and the ongoing programme aimed at addressing the mental health and phyco-social support needs of people displaced from Ukraine.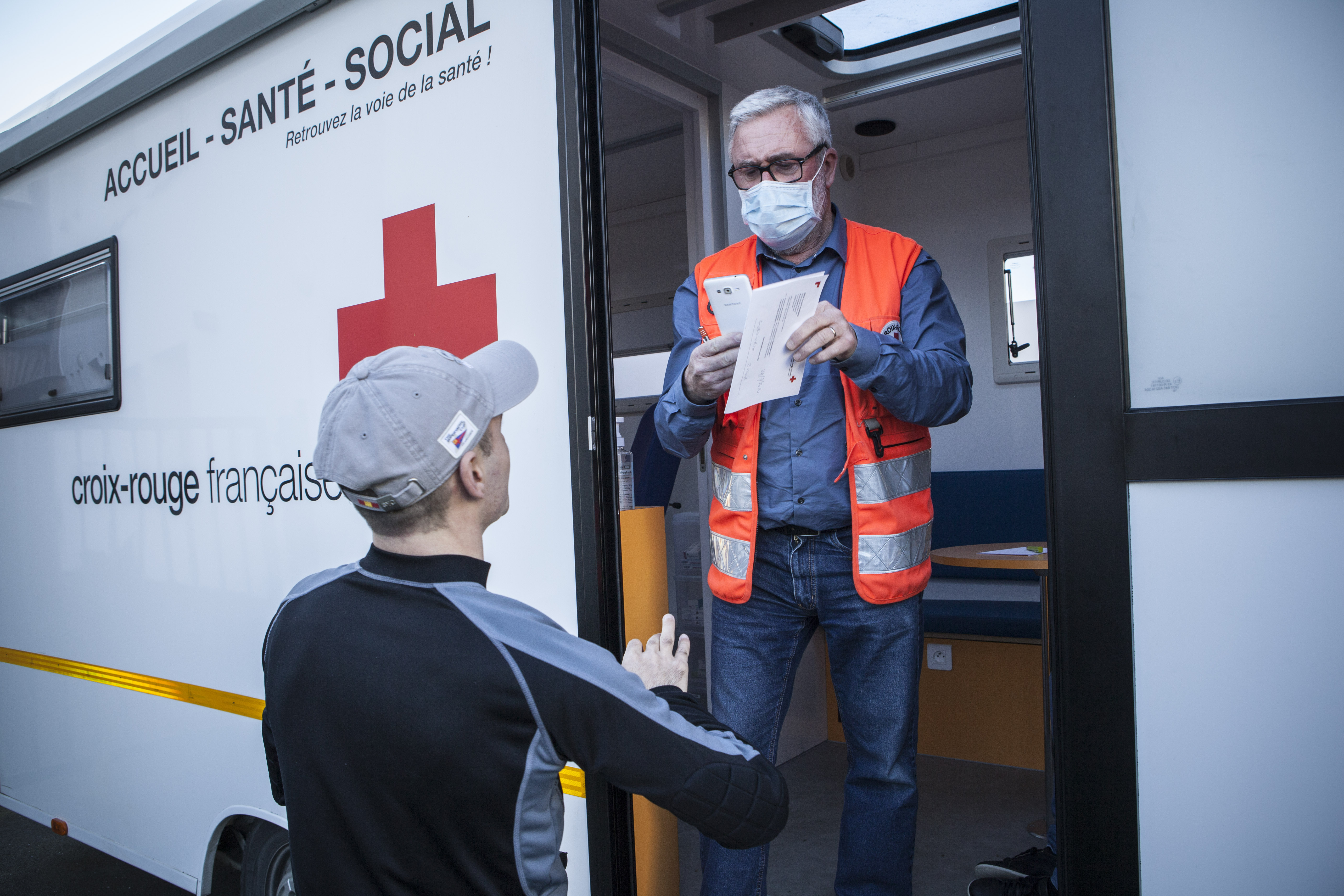 Ensuring accessible communication that effectively reaches everybody is key to strengthening preparedness and responding to public health challenges. As highlighted by Carina Pussnig, Project manager of Horizon project COVINFORM at the Austrian Red Cross, before COVID-19, "many countries in the EU did not have a communication strategy in place to respond to pandemic or other health crises". This resulted in poor knowledge and understanding, and at times, misinformation. Practical examples from the French Red Cross and the Hellenic Red Cross flagged the need to involve vulnerable communities in the development of communications materials to ensure they are targeted and clear.
By enhancing community-based health and outreach approaches, the European Health Union would contribute to countering worsening health conditions and to improving the health and well-being of vulnerable groups who have seen their vulnerabilities exacerbated by consecutive crises. Colleagues from the Romanian Red Cross and the Swedish Red Cross noted the disparity in service coverage between rural and urban areas, particularly following the COVID-19 pandemic. They stressed the vital role that outreach services play in serving vulnerable communities and combating loneliness, regardless of location. Indeed, Dr Graham Betts-Symons, Advisor to the Global Hub for Community Based Health in Detention at the Irish Red Cross, shared how they are working within prisons to help inmates to have their health needs met through the Community Based Health and First Aid (CBHFA) programme, which is now being extended to other countries.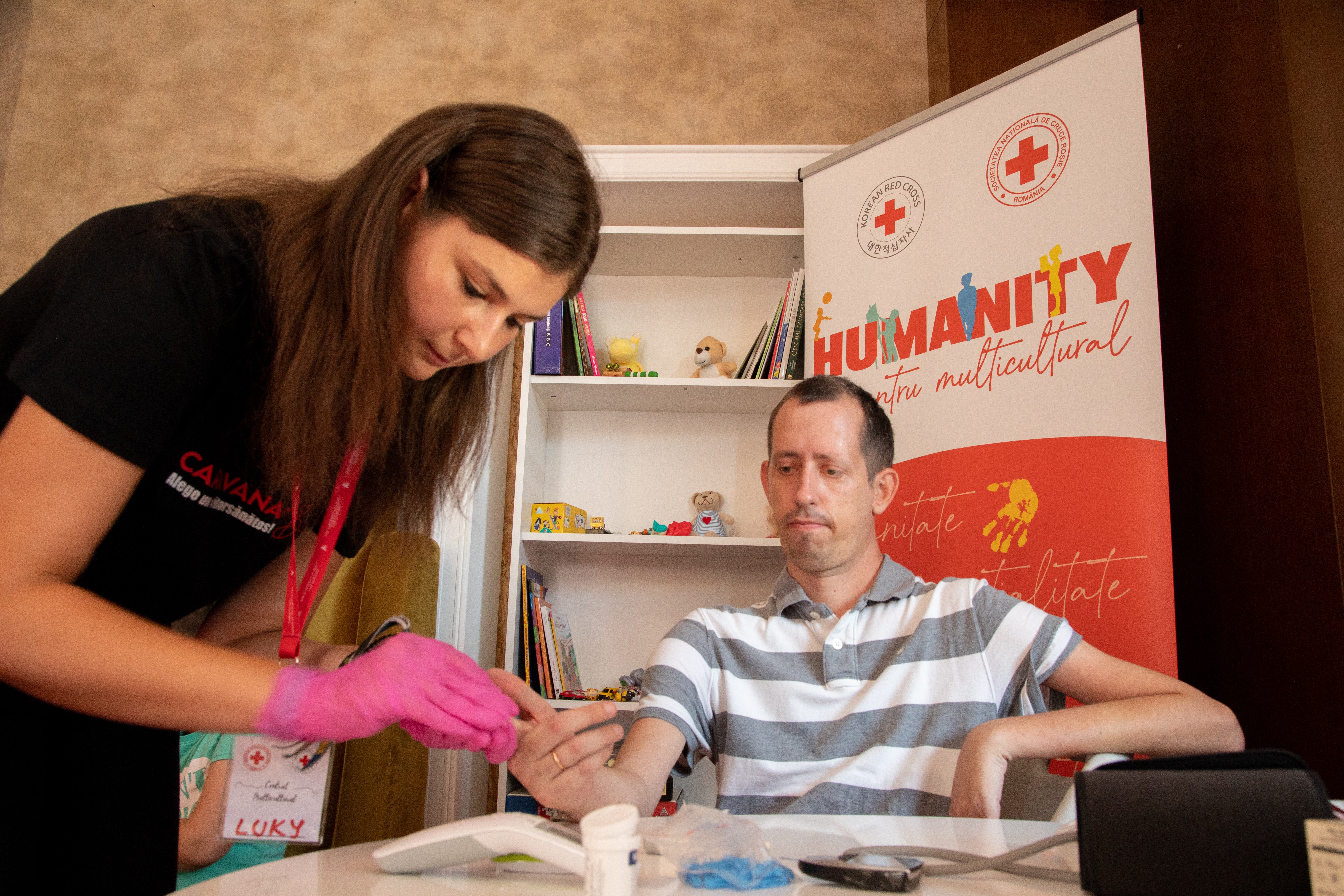 To effectively support Member States to better protect the health of citizens and improve the resilience of European health systems, the European Health Union must tackle health inequalities and increase support to actions which address social, economic, environmental and cultural health determinants. This requires increased investment in stable and sustainable healthcare systems and in frontline service providers to always ensure the continuum of care for all groups. "It is important that Red Cross is seen in the EU context", stressed Panu Saaristo, IFRC Europe Regional Manager for Health and Care, in his concluding remarks. "We need to be involved in public discourse, telling our stories and sharing our approach to meet today's health issues."
Read more about the Red Cross' work in the health and care sector in Europe.