Published on
Responding to evolving challenges and learning from them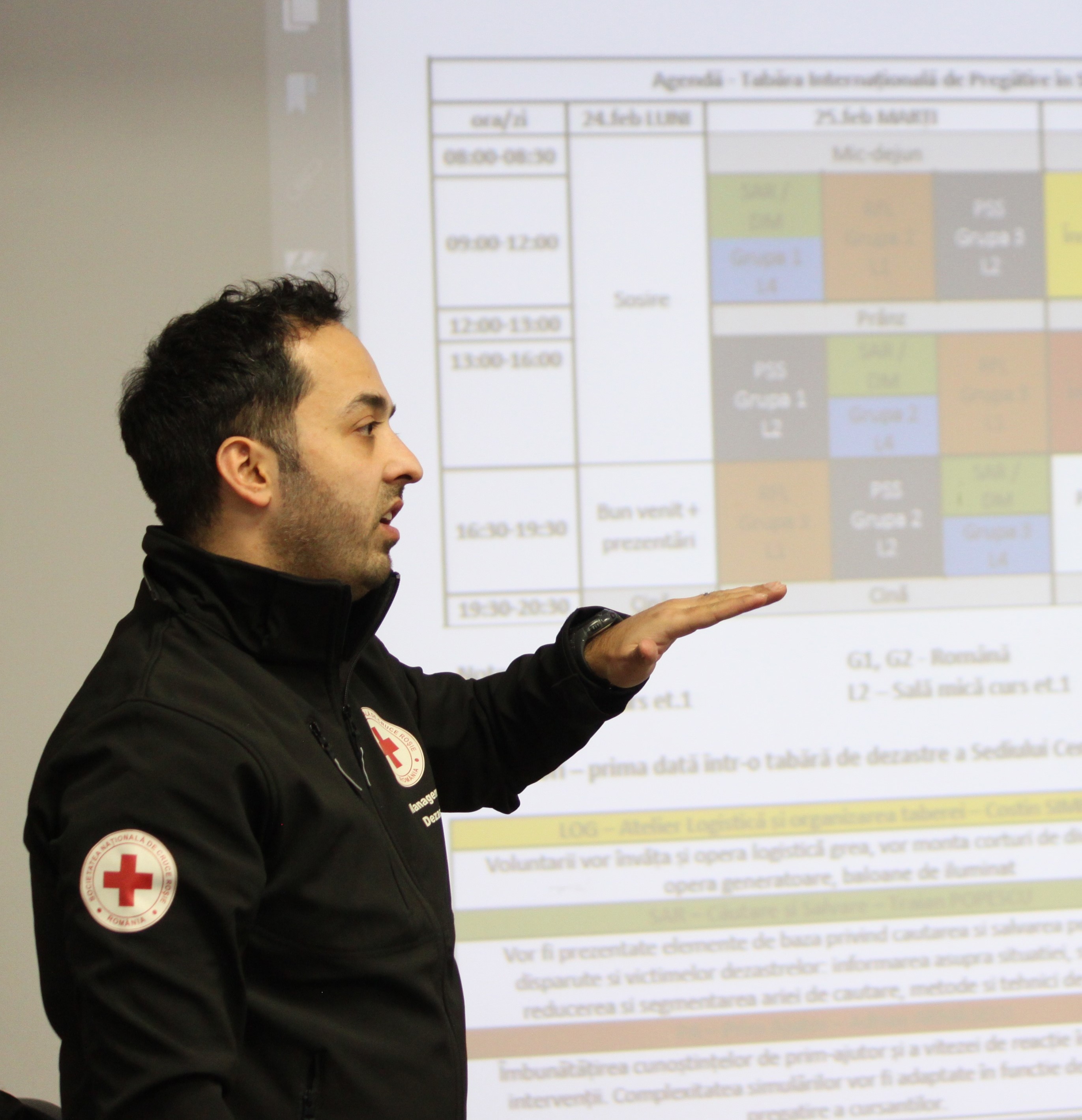 Like many European countries, Romania is experiencing more frequent and intense climate-related risks. As a neighbouring country to Ukraine, its disaster management system has also faced new challenges and opportunities in terms of cross-border collaboration in recent months. We caught up with Head of Department for Emergency Situations and Disaster Management at the Romanian Red Cross, Daniel Modoacă, to hear about how these changes are affecting their work.
Four years since its last edition, the European Civil Protection Forum took place on 28-29 June. What will you take away from the event?
I was very much looking forward to this event and it was important for me to attend it in person. It was a major opportunity for face-to-face exchanges since the beginning of the COVID-19 pandemic. I reconnected with many colleagues and established new contacts, exchanged experiences and learned about innovative projects run by different disaster management actors. It is so important to hear other perspectives and see examples that might be useful for your future projects and plans.
You are leading the department in charge of disaster management at the Romanian Red Cross. Can you tell us a bit more about your activities?
Our action is twofold: 1) preparedness activities addressing the general public, as well as Red Cross staff and volunteers, and 2) emergency response. We implement both of these year-round, but during the most intense period of the COVID-19 pandemic our usual activities were slowed down, as all capacities were directed to responding to this crisis. More recently, a lot of our resources have been dedicated responding to the impacts of the Ukraine conflict. Although these have been challenging times, we are trying to capitalise on these experiences to be better prepared for the future. It is important that our volunteers learn how to manage spontaneous volunteers, because they might be the ones in charge in future crises. Indeed, we have seen an important number of people who want to support the Red Cross and we need to seize this chance. But for this, we need to be prepared to include them in our crisis response mechanisms, for example through induction courses.
The role of the Romanian Red Cross in disaster management has thus evolved over the years. Are these new activities meant to stay?
Yes. In each crisis response, we identify what has worked well, and what Romanian Red Cross can do as a whole to gain more experience, increase capacities and be stronger for future challenges. In Europe and other parts of the world, we need to be ready to face more and more frequent extreme weather events due to climate change, for example.
What is the Romanian Red Cross doing in terms of preparedness and mitigation measures?
We collaborate with other organisations on disaster risk reduction projects – joining forces will help us to be more powerful! We also try to integrate a greening component in all our projects, as well as raising these new challenges in our training with volunteers. In relation to heatwaves, the Romanian Red Cross is present all over the country in the main crowded places, managing tents where people can rest, refresh and access medical assistance. We have also run prevention campaigns on social media on how to act in case of heatwaves.
What is your experience of the coordination between the different response actors in context of the Ukraine crisis?
The response to this conflict has been challenging for everybody. One of the biggest issues at the beginning was not knowing the plans of the people fleeing Ukraine and arriving in Romania. We focused on addressing their basic needs and opened reception centres at the border. As the situation evolved, new challenges appeared, including the need to ensure 24/7 coverage of volunteers at the border. After a short chaotic period, the different response actors sat at the same table, pooled resources and efforts and started to work in a more coordinated way. We immediately saw the results of this enhanced coordination. It is crucial to be present from the very beginning to build trust and inform people of the services that the organisation is providing. As Romanian Red Cross, we wanted to gather feedback from the people receiving assistance so they could shape the development and implementation of our programmes, so we created surveys, hosted discussions and opened a call centre.
How have you seen the collaboration working across borders? What could be done to improve it and what support could the EU provide?
From my point of view, the collaboration between the National Red Cross Societies has been very good. Contact with the Ukrainian Red Cross Society was established very quickly, which helped us learn about their needs and inform them in advance about what we could send. This was essential to avoid delivering unnecessary goods. In the neighbouring countries, each National Society's knowledge of the national context helped save time and secure support from public authorities.
The Union Civil Protection Mechanism (UCPM) can add great value when it comes to running capacity building and exercises, and better connecting the disaster management community. I had the opportunity to attend UCPM trainings, which provided useful content for me in this context. It is crucial for emergency response actors to know each other's responsibility, structure and capacities. One way to work on that is to make sure that we have opportunities to exchange by attending common training and exercises.