Published on
The road towards affordable, high-quality long-term care in the EU
The 2021 EU Long-Term Care Report points to aspects of care systems that require urgent attention. These include insufficient access to care, which particularly affects older women who live longer and tend to have lower income levels. Quality issues are also prevalent, in the absence of a shared European understanding and adequate quality monitoring mechanisms. In addition, difficult working conditions and low salaries for people working in the care sector have contributed to staff shortages, creating an over-reliance on informal care work, which incurs social and economic costs that are often overlooked.
These were the main issues discussed during the workshop "Towards a European Care Strategy that delivers for older people: Slovenia as a case study". The event brought together representatives from relevant institutions and organisations active in the long-term care sector at both EU and national – with a focus on Slovenia - levels. "This event is timely as the European Commission prepares to develop the European Care Strategy", said Mette Petersen, Director of the Red Cross EU Office. "Ensuring that everyone has the right to affordable long-term care services of good quality is central to the wellbeing and social inclusion of older people," she underlined. "The pandemic has demonstrated how inadequate current care systems are. Strong care and support are the solution- If they are properly organised, funded and monitored they can empower older people in need of care" said Maciej Kucharczyk, Secretary General of AGE Platform Europe.
The first panel of the workshop focused on the state of care for older people in Slovenia. Tanja Skornšek Pleš from the Slovenian Ministry of Labour, Family, Social Affairs and Equal Opportunities provided a general description of long-term care systems in the country, including the lack of comprehensive measures, fragmentation of services that are managed by different actors, and limited of transparency in terms of organisation and funding. A Long-Term Care Act has been under development in Slovenia since 2018 and will include eligibility assessments for people in need of care, as well as monitoring and implementation plans. New services and integrated care will also be part of the act, as well as the identification of coordinated activities that incorporate long-term care service providers. Current preparations of pilot projects promise to provide a solid basis for the act in the areas of access, affordability, quality, employment and financing.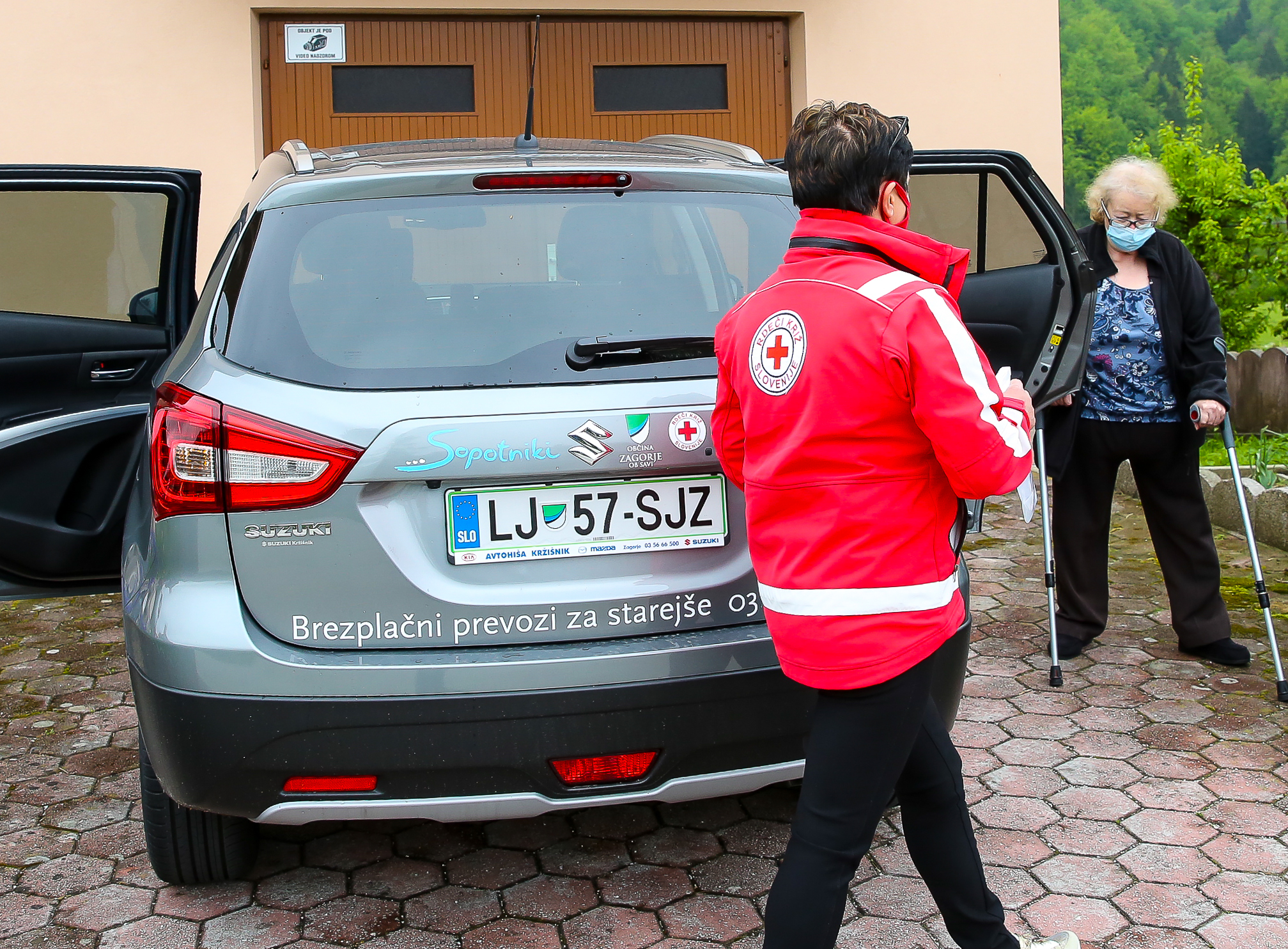 Reacting to the proposition of the Long-Term Care Act in Slovenia, representatives from the Association of Pensioners in Slovenia (ZDUS) and the Slovenian Red Cross suggested several key ingredients to improve the existing system. According to Rosvita Svensek member of the Committee of Health and Social Care ZDUS, recognising older people's right to autonomy should guide care reforms to promote freedom and inclusion for older people as a precondition to ensuring that they can continue contributing as equal members of society. ZDUS – Association of Pensioners of Slovenia – has been operating since 1946 and is one of the largest NGOs in the country. Its members voluntarily join ZDUS with the aim of mutual cooperation on common interests and their representation towards public authorities and state bodies to improve the quality of services for its members, pensioners and older people..
Slovenian Red Cross Vice President, Silva Duh, shared insight from their longstanding experience not only in providing health and social care, but also in activities designed to improve the quality of life of older people and keep them in a familiar environment. Ms Duh reflected on the need to improve health programmes and raise awareness about older people's needs within their own communities, for example through strengthening volunteering programmes to encourage people of all ages to get involved in activities that promote intergenerational solidarity.
The second panel of the workshop focused on the areas and goals that will shape the European Care Strategy. The Strategy, announced by European Commission President Ursula von der Leyen during the 2021 State of the Union, will support men and women in finding the best care and best life balance. Frances Fitzgerald, Member of the European Parliament (MEP) (EPP, Ireland), said: "There is a real opportunity for NGOs, and volunteering and professional organisations to impact what it is going to be in the European Care Strategy: bring your experience on the ground to the table of the Commission, and make sure that we have a strategy that reflects reality".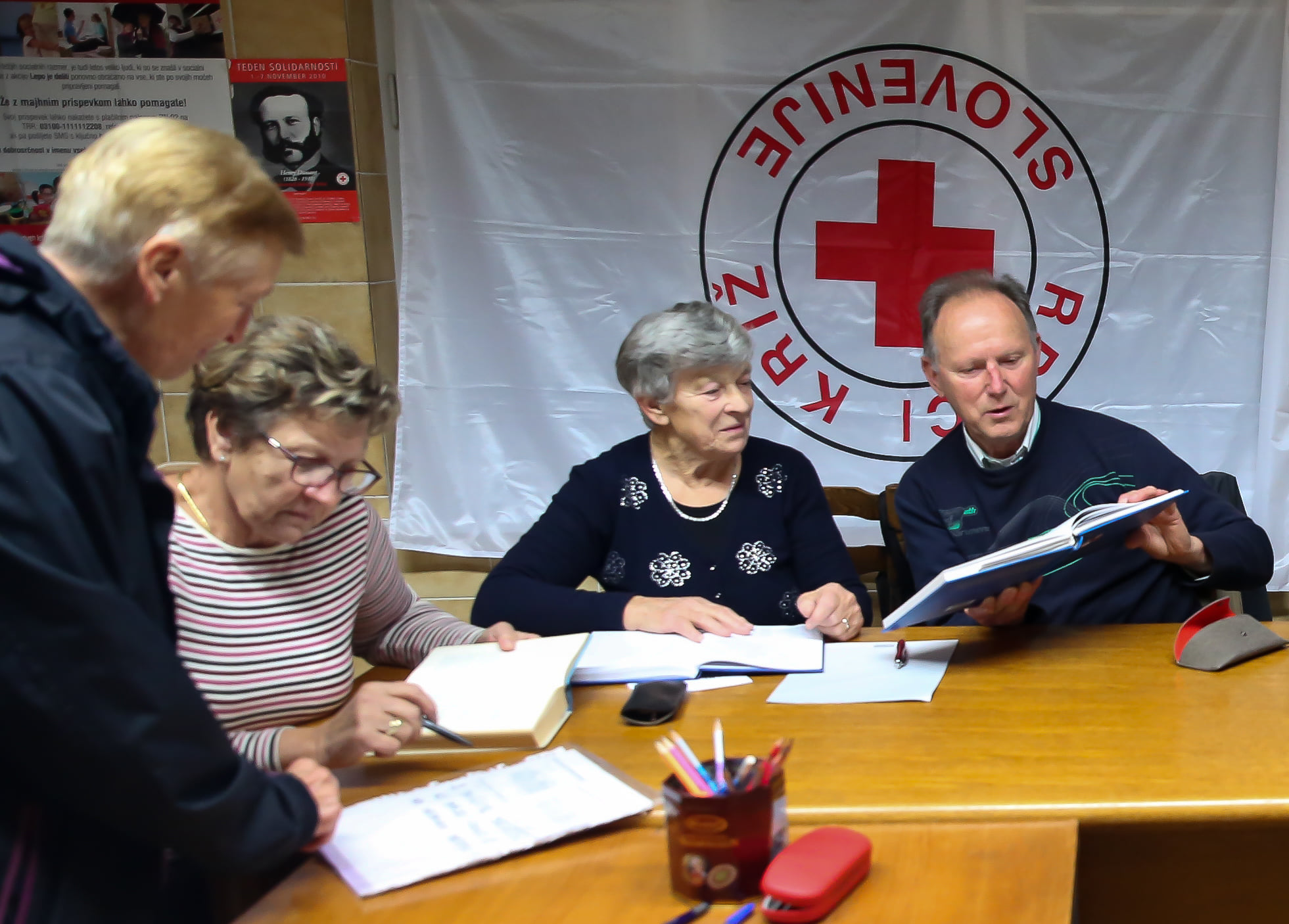 James Carabott, Chair of the Working Group on Long-Term Care of the European Commission´s Social Protection Committee, outlined the challenges experienced by European countries in delivering appropriate care for older people. As the demand for care is set to rise due to an ageing population, it is crucial to reinforce provisions for long-term care. As key to responding to this demand, Mr Carabott stressed the need to strengthen the workforce, most importantly by improving working conditions and salaries in the care sector . He also highlighted the huge role played by informal carers and underlined the resulting, economic and social costs, reiterating the importance of investing in community care.
MEP Fitzgerald proposed five key areas to shape the European Care Strategy:
1. Data collection to have a clear understanding of how EU Member States approach care.
2. Boosting gender equality and work-life balance to avoid poverty, particularly among older women.
3. Offering employment opportunities across Europe in recognition of informal care work, and investing in the development of relevant skills.
4. Using EU funds within Member States to build a care infrastructure.
5. Setting targets to enforce progress in care as a priority across Europe.
Dana-Carmen Bachmann, the European Commission´s Head of Unit responsible for long-term care, described the goals of the European Care Strategy as follows: one general goal is to ensure that everyone in need of care has access to high-quality and affordable care services throughout their life. To achieve this, research combining the perspective of the person in need of care and the perspective of formal as well as informal carers, is needed to streamline evidence and channel funds for various measures. Ultimately, the European Care Strategy wants to trigger national reforms towards quality long-term care systems based on evidence and solutions from the ground.
The development of the European Care Strategy won't start from zero because the Commission has had many strands of work at European Level on long term care, particularly when it comes to data collection, improving the analysis of evidence and channeling funding for a broad range of measures. The strategy could connect all these strands of work. It will also include specific actions on early childhood education and care (proposal for revision of the Barcelona targets) and a proposal for a Council recommendation on long-term care. Avenues for actions at European level, but also at national level, given the competencies of Member States in this area, must be considered. In addition, the commitment of Member States to prioritise reforms and invest in care systems, in close coordination with all those concerned, including social partners, civil society organisations and care providers is crucial.