Published on
Volunteering in an Outermost Region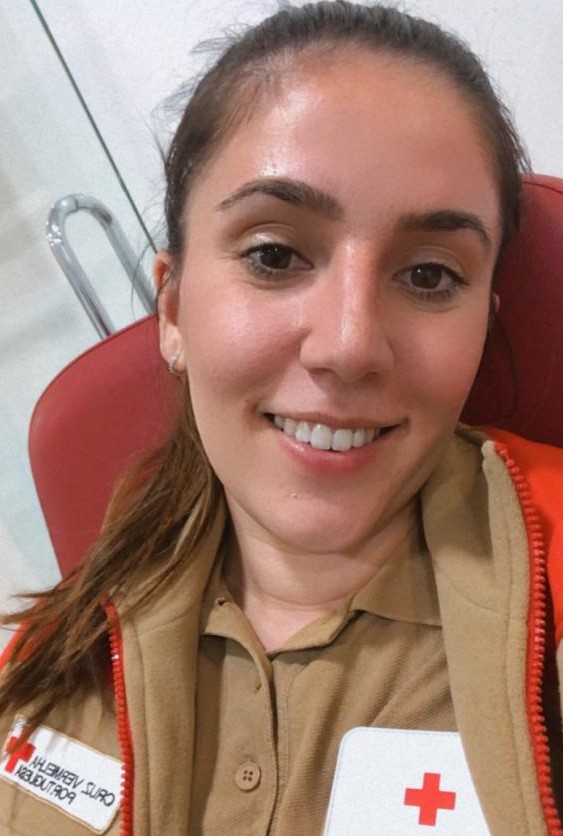 Young people play a vital role in their communities, wherever they are. They are eager to participate and contribute to the future of their societies. In this European Year of Youth and every year, it is crucial to hear, encourage, and support them to fulfil this commitment at national and European levels.
We caught up with Joana Cardoso, 24, who volunteers with Portuguese Red Cross pre-hospital emergency care service in Madeira, and Andy Cinna, 23, from the French Red Cross in Martinique, to hear about their experiences being young volunteers in an EU Outermost Region. Both Andy and Joana have been volunteering with the Red Cross since 2020, and met in June this year within the framework of a conference for young volunteers engaged in the EU's Outermost Regions and Overseas Country Territories, organised by the French Red Cross as part of the French Presidency of the Council of the European Union.
What were the difficulties faced with COVID-19 on your territories and the activities the Red Cross implemented? Do you see the longer-term impacts?
Joana: In Madeira, we had to stop the distribution of food and clothes to people in need for a few months. During our pre-hospital emergency services, we implemented extra precautions, such as wearing personal protective equipment. There were many uncertainties, but with time we had more information about the virus and could better manage the situation.
Andy: Martinique faced heavy pressures on the health sector, while at the same time seeing a considerable loss of volunteers accompanied by a strong increase in the number of beneficiaries. This had a significant impact on the functioning of our operations, especially on food aid - similarly to Joana's experience in Madeira. This situation continues to this day: the volunteers who left the Red Cross during the crisis never returned, so the gap was never filled.
Why is it so important for young people from and Outermost Regions and Overseas Country Territories to get engaged?
Andy: I grew up in a family that passed on a sense of commitment. My mother is a firefighter, and my grandmother was involved with the Red Cross. The COVID-19 crisis was the trigger for my commitment. At the Red Cross, I wanted to give back some of the luck I have experienced in life to the people who need it the most. Whether you are from an overseas territory or not, the desire to volunteer is motivated by the same reasons.
Joana: Like Andy, I knew that from the moment I joined the Red Cross, I made a commitment to the people of my region. I am a volunteer with Red Cross pre-hospital emergency service in Madeira, a rewarding position that comes with a lot of pressure and responsibility.
What have been the benefit of exchanging with other young people from Overseas Country Territories and Outermost Regions?
Joana: The exchange with other young people from overseas territories and outermost regions is an opportunity to share experiences, and to learn from the activities implemented and difficulties faced by other National Red Cross Societies.
Andy: Discussing with young volunteers from other overseas territories allowed me to have a different outlook on the actions carried out by the Red Cross elsewhere. For example, through my interactions with a young French Red Cross volunteer from Mayotte, I learned more about the situation in this archipelago. In Mayotte, there are many households without access to water. In response, the Red Cross raises awareness of the use of water fountains, accompanied by activities to prevent diseases linked to the consumption of non-compliant water. I would have probably never learned this had I not discussed it with another young volunteer!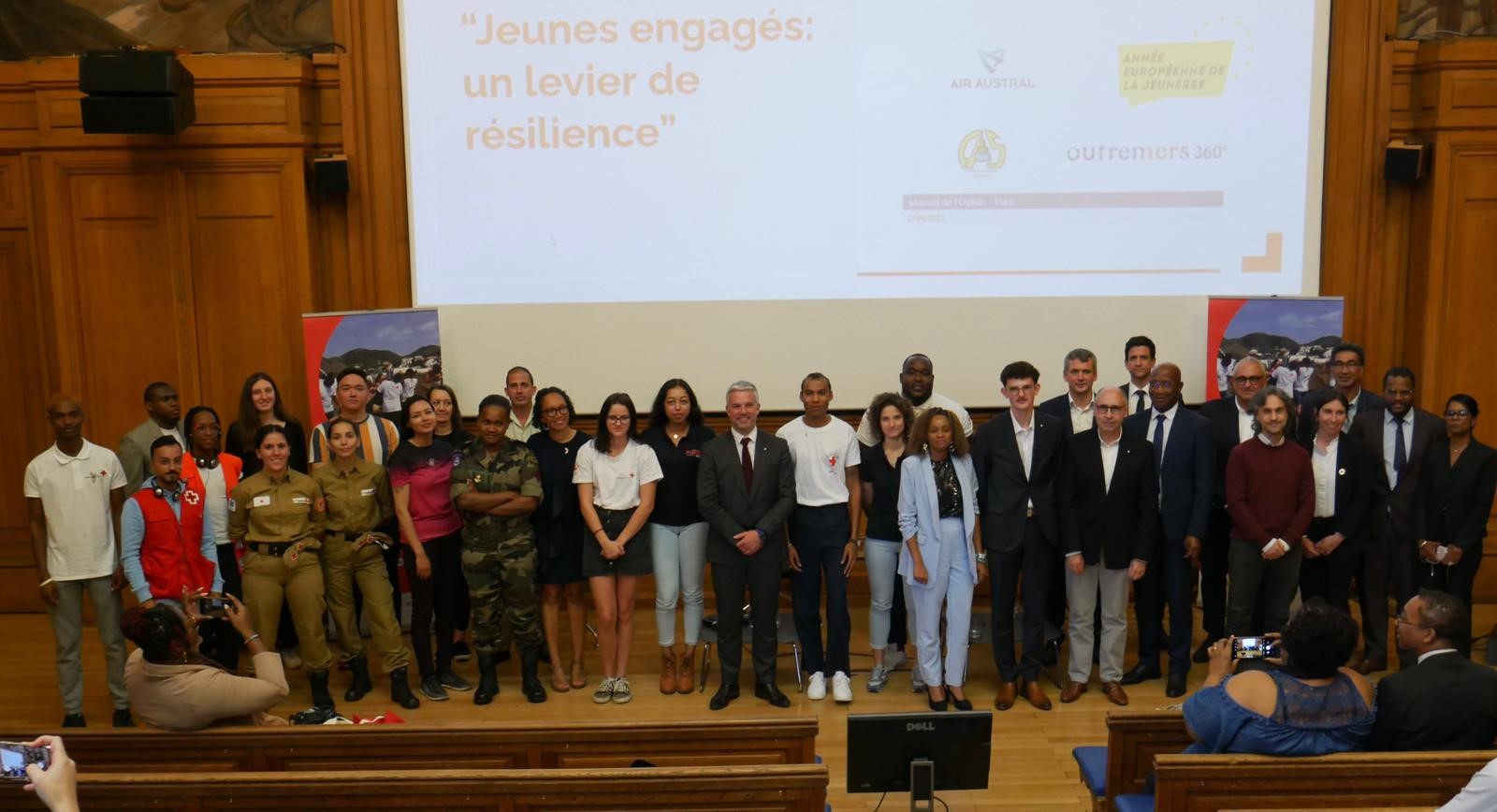 What are your views and hopes for the future?
Andy: I hope to continue creating links between different overseas territories, to set up a network of young Red Cross volunteers in those territories, and to attract new young people to join. Young people are often not familiar with the Red Cross and its actions. I would like them to become aware that volunteering has so many positive impacts, on the lives of the beneficiaries of course, but also on ours.
Joana: I totally agree with Andy! Hopefully we can go further and organize more exchanges between Red Cross volunteers. I feel that sharing the difficulties and realities of our regions changed the way I saw things and made me aware of what is going on in other regions.
This year is the European Year of Youth, what would you like to ask the EU?
Joana: I would like to ask the EU to give more opportunities to young people. We are the future, and this would be an excellent way to support us in strengthening our skills in preparation for the future.
Andy: I would like to ask the EU to appoint an EU ambassador in charge of engagement with and among young people, and of amplifying partnerships with youth organizations in overseas territories. A grant could also be attributed by the EU to each delegation based on the projects they operate, for example in the form of donations towards computers to boost digital innovation, and fight against poverty and social exclusion.