Published on
Working together to assist particularly vulnerable migrants
On 26-28 September, the Rights of Migrants in Action (ROMIA) Global Consultative Meeting was held in Brussels. The event provided a unique opportunity for the project's 43 implementer civil society organisations (CSOs), Red Cross and Red Crescent partners, and representatives from the EU institutions and other relevant stakeholder groups, to discuss best practices and lessons learned throughout the 45-month global programme.
In his opening address, Under-Secretary General for programmes and operations at the International Federation of Red Cross and Red Crescent Societies (IFRC), Jagan Chapagain highlighted how the project had opened new spaces "and created an enabling environment where many actors can come together to address the challenges faced by migrants". In light of ongoing discussions around the Global Compact on Migration to be adopted next year, he stressed the need "to continue to work with governments and other stakeholders to protect migrants' human rights".
Through a series of plenaries and working groups, participants actively explored options for sustainably scaling up activities aimed at improving outcomes for migrants, victims of human trafficking and migrant domestic workers, in countries of origin, transit and destination. On the first two days, implementer CSOs shared the lessons and insights gained from activities they had carried out under the project in the three focus areas: advocacy, awareness raising and direct services.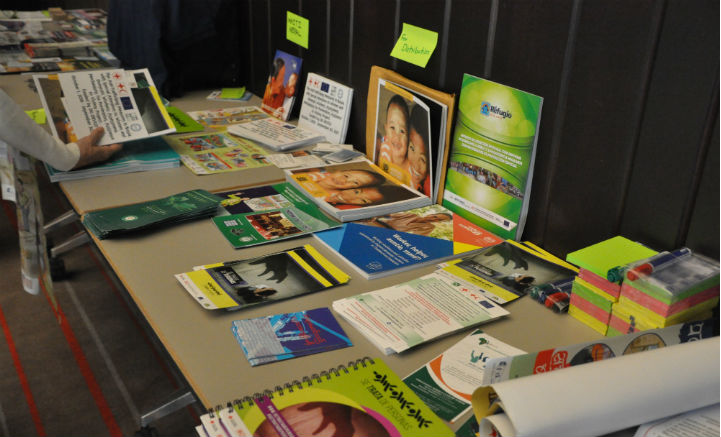 In Benin for example, the advocacy carried out by IDID with locally elected officials, and to ensure Porto-Novo Mayor's buy-in, was key in supporting the transferral of marginalised migrants to their psychosocial and medical support centre. Another project, which was implemented by Maiti Nepal, focussed on raising awareness in vulnerable communities to reduce the risk of trafficking, particularly of women and children, through mass awareness campaigns and assistance to communities in establishing early warning systems and support networks. In terms of direct services, one case came from Lebanon, where Rights of Migrants in Action enabled KAFA to open a specialised shelter that ensured a safe and flexible environment for the rehabilitation of 52 migrant domestic workers that had been victims of sexual, physical and/or emotional abuse, and delivered psychosocial, legal and medical assistance.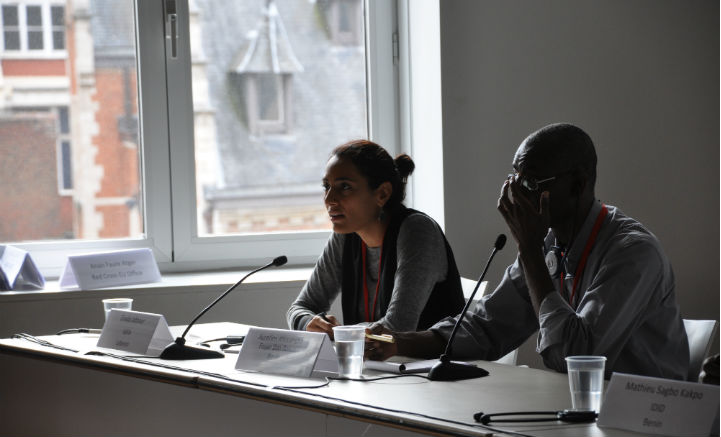 The meeting's highly participatory approach provided a deeper understanding of the varied perspectives and experiences amongst the regional groups, as well as strengthening peer-to-peer exchange among a broadened network of actors. For instance, Consejería CAMEX Oxlajuj Ix in Guatemala noted the importance of working regionally, as many places in Central America are simultaneously countries of origin, transit, destination and return, and the issues faced are often similar. There was also a chance for CSO representatives from Nepal to ask counterparts from Benin about their direct experiences and the practicalities of engaging with public authorities in this context.
On the third day, attention shifted to possible mechanisms for translating policy recommendations into practice. Participants discussed the potential role of CSOs in ensuring that the final Global Compact on Migration reflects the needs and vulnerabilities of migrants. They also deliberated the "Global Findings on Human Rights of Migrants, Human Trafficking and Domestic Labour Migration" document, which was been developed based on input received from the five regional Rights of Migrants in Action conferences held during 2016-2017.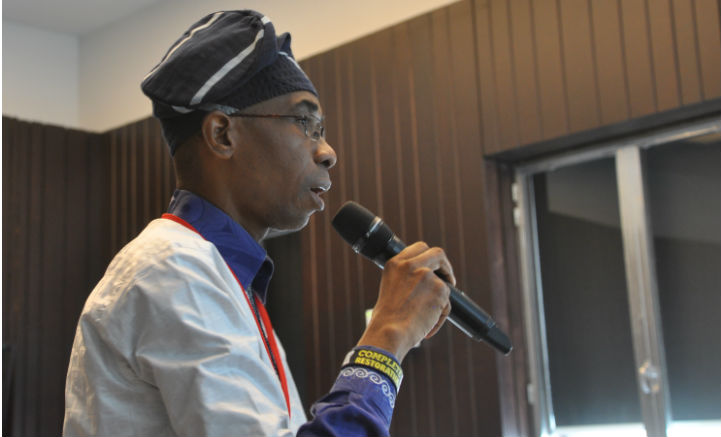 While each region had its own dynamics and trends, they share important links and commonalities. Some of the key findings from all conferences included: 1) Migrants and victims of trafficking must drive and shape programming to ensure that the most vulnerable are reached and their specific needs are met, 2) People migrate for a reason – a compelling mix of both financial and non-financial factors can override migrants' regard for their own safety, so discouraging people from putting themselves at risk requires compelling alternatives, 3) Think globally, act locally – while migration and human trafficking are global issues, helping individuals is highly localised; local CSOs are well placed as they have the necessary understanding of culture and context, and the ability to work with local authorities and community leaders, 4) Legal frameworks are vital for protecting migrants and victims of human trafficking, and CSOs can help put pressure on local and national authorities to legislate or enforce existing legislation, 5) Coordination makes a difference as collaboration between a range of actors at local, national and regional levels can help improve programming and provide consistent support, particularly when people are crossing borders, and 6) Data and information-sharing need to be reinforced – migration is fluid and dynamic, requiring consistent quality data, mechanisms to share it, and the adaptability to react to it.
The active engagement of participants during the meeting guaranteed the successful collection of global, regional and national experiences, good practices and lessons learnt. It provided a store of information that can be used to support and enhance migration-related activities and the establishment of similar funding mechanisms in the future.
About Rights of Migrants in Action
Co-financed by the IFRC and the European Union, the Rights of Migrants in Action project worked to protect and promote the rights of migrants while harnessing the knowledge and strengthening the capacities of CSOs in 15 countries. It focussed on promoting the rights and improving access to services for migrant domestic workers and victims of human trafficking, as these are particularly vulnerable groups. Depending on migrants' needs and the national context, project activities included awareness-raising, advocacy, provision of services, protection and capacity-development. The innovative programming approach saw National Red Cross and Red Crescent Societies actively coordinating and supporting the CSOs in each country, while the IFRC was responsible for overall management of the project. Between 2014 and 2017, Rights of Migrants in Action reached approximately 2.4 million people around the world with direct and indirect services.
Click here to learn more about the ROMIA project.