Published on
World Humanitarian Day: real life heroes amid growing conflicts, natural disasters and epidemics
Roland, Sada, Naoko, Maaria, Giulia… They are all real life heroes, working or volunteering with the International Red Cross and Red Crescent Movement to support people in need: an Ebola responder, a blood donation nurse, a Medical Doctor specialised in vaccination, an expert on water provision, a data guru… They do their best to save lives or alleviate the suffering of the most vulnerable.
On World Humanitarian Day, we pay tribute to all of them: to the hundreds of thousands who devote their time, energy and skills to help others worldwide. Many do so by putting themselves in harm's way. Some experience major security incidents: every year, dozens of aid workers are killed, wounded or abducted. Others get sick and even pass away in the course of their assignments during epidemic outbreaks. In 2020, with the COVID-19 pandemic, aid workers are facing additional risks, particularly among medical staff and volunteers, including death, assault and stigmatisation within their families or communities. Their safety and protection has become all the more crucial.
In the midst of growing conflict, health crises and the effects of climate change, National Red Cross Societies from Europe continue providing essential humanitarian support in their own countries and worldwide: from capacity development to funding, in-kind assistance, human resources and digital innovation. They have deployed aid and personnel to help people in the ongoing war in Yemen, the refugee crisis in Syria and neighbouring countries, food insecurity in Niger, measles outbreaks in the Democratic Republic of the Congo, natural disasters such as cyclones in the Philippines or flooding in Bangladesh, mass displacements in Latin America, the recent explosion at the Beirut port in Lebanon… At the same time, they keep ensuring healthcare and other humanitarian services for people affected by the COVID-19 pandemic in their own countries. They always work in collaboration with the local Red Cross or Red Crescent teams on the ground, as well with the International Federation of Red Cross and Red Crescent Societies (IFRC) or the International Committee of the Red Cross (ICRC).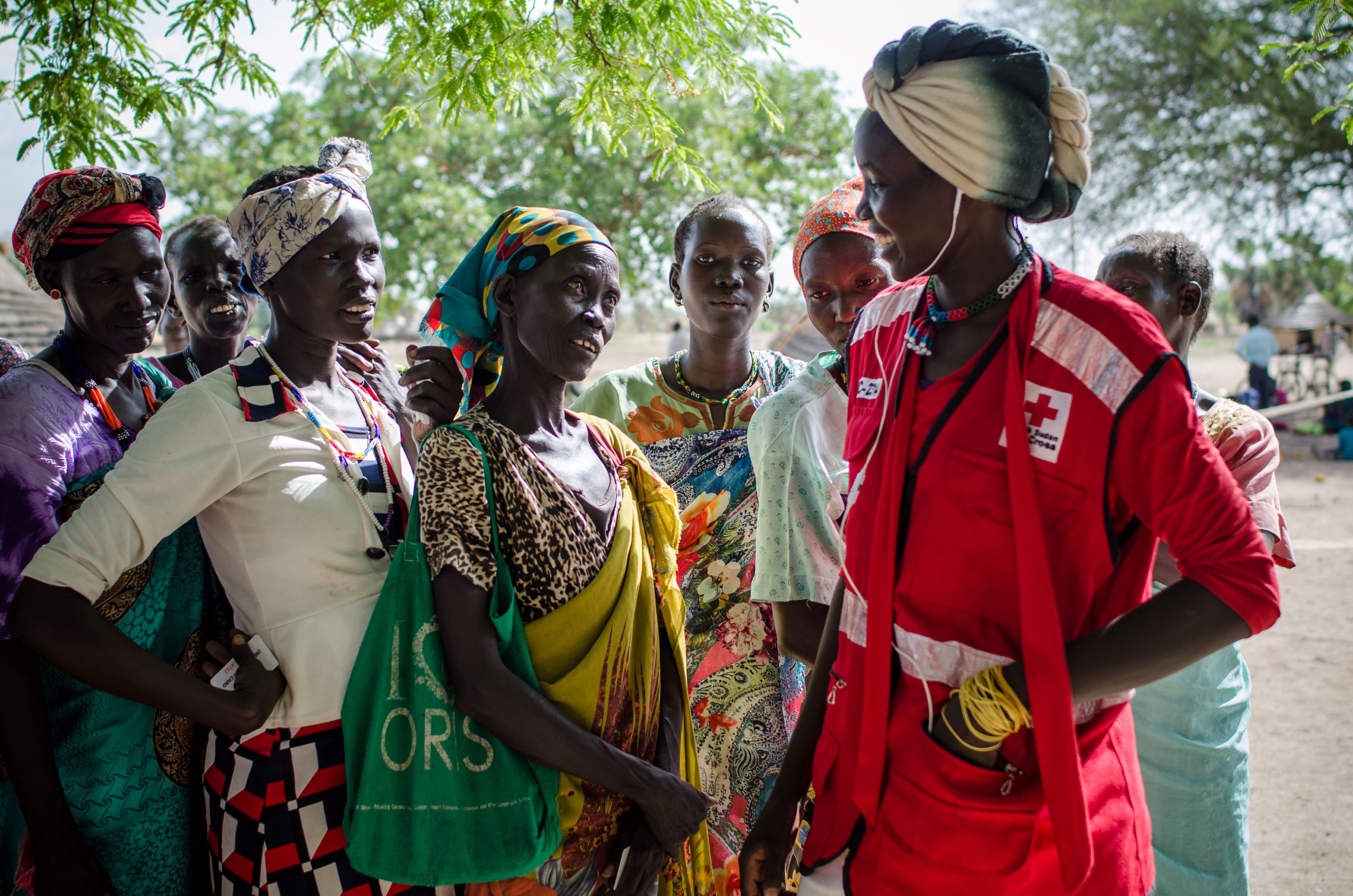 In times of crises and instability, it is nevertheless vital for humanitarian organisations to have access to enough material and financial resources to guarantee timely, quality and cost-effective assistance.
The European Union (EU) and its Member States are amongst the world's leading humanitarian aid donors. They are currently negotiating the common budget for the next seven years, the Multiannual Financial Framework for 2021-2027, as well as the COVID-19 recovery plan, Next Generation EU. Discussions will resume in September, on the basis of a proposal from the European Commission that the Council revised and the Parliament rejected, calling for improvements.
It is of utmost importance that an agreement can be reached at the shortest possible delay, to ensure a smooth transition between the current EU budget and the new one. Any funding gap would impact service provision on multiple areas including humanitarian aid, with negative consequences for the well-being of the most vulnerable people in areas stricken by poverty, conflict, natural disasters and/or epidemic outbreaks, including the 'domino effect' of the COVID-19 pandemic across the globe.
Furthermore, the new EU budget must include additional funding for humanitarian aid, as needs linked to major crises have substantially increased – and COVID-19 has exacerbated an already difficult situation globally, with its impact expected to last for years. Climate change has also proven to worsen the effects of natural disasters like floods, storms, and droughts. On that note, it is imperative to restore the previously announced EUR 5 billion for humanitarian aid under the Next Generation EU package, which got removed from that emergency instrument during the last high-level exchanges.
Real life heroes will continue working tirelessly to offer medical care, psychosocial support, food and nutrition, water and sanitation, shelter and livelihood assistance to the most vulnerable. But, for that purpose, different actors must guarantee safe access to people in need – and the aid community, including donor governments, has to ensure adequate funding for the short, medium and longer term, beyond the COVID-19 pandemic. Millions of children, women and men are in urgent need of help.