Published on
World Red Cross and Red Crescent Day 2021: Together we are #unstoppable.

Brussels, 8 May 2021 – Today, we are celebrating World Red Cross and Red Crescent Day. This day is dedicated to staff and volunteers of the International Red Cross and Red Crescent Movement that are reaching and supporting people affected by natural hazards, poverty and social exclusion, COVID-19, and other humanitarian crises - a commitment to local community action that is "unstoppable", its leaders said today.
In the European Union, alongside the difficulties of the COVID-19 pandemic, National Red Cross Society staff and volunteers have been helping people in life-threatening situations and supporting communities to prepare for disasters and strengthen their resilience. Despite the challenges posed by evolving safety procedures and restrictions, they have adapted their programmes and activities to ensure that vulnerable groups like migrants, or homeless people, do not get left behind.
Mette Petersen, Director of the Red Cross EU Office, said: "In this past year, COVID-19 has brought fear and disruption into the lives of people across the EU. New vulnerabilities have emerged, including heightened loneliness and mental health issues, as well as longer-term socio-economic consequences.
"But one thing has not changed: the support provided by Red Cross volunteers. They have been in communities every day, helping to reduce risks, tackle the impacts of the pandemic, and address the needs of those most affected. Their commitment is unstoppable."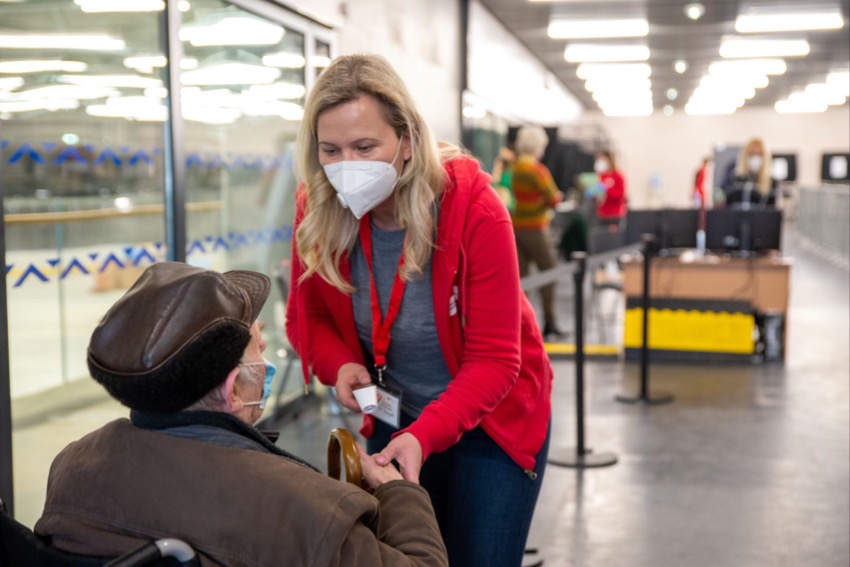 From the onset of the COVID-19 crisis, European Red Cross Societies have been supporting public authorities with a wide range of activities. For example, in Romania, volunteers have been raising awareness and distributing hygiene kits in vulnerable communities. In Lithuania, they are playing a key role in vaccination centres by registering people for vaccinations and accompanying and monitoring them after their injection. And in the UK, British Red Cross social media campaigns continue to challenge misinformation and vaccine hesitancy.
The Movement is comprised of 192 National Red Cross and Red Crescent Societies with 160,000 local branches and around 14 million volunteers worldwide, the ICRC, and the IFRC. It's estimated that one in every 636 people in the world is a Red Cross or Red Crescent volunteer.
Together, the Red Cross and Red Crescent have reached 650 million people with health and hygiene promotion activities (one in every 12 people), 106 million people with water and sanitation work (1 in 72 people), have given food or in-kind assistance to some 79 million people (one in every 97 people), and more than one million people were connected with their families through phone or video calls, written or verbal messages.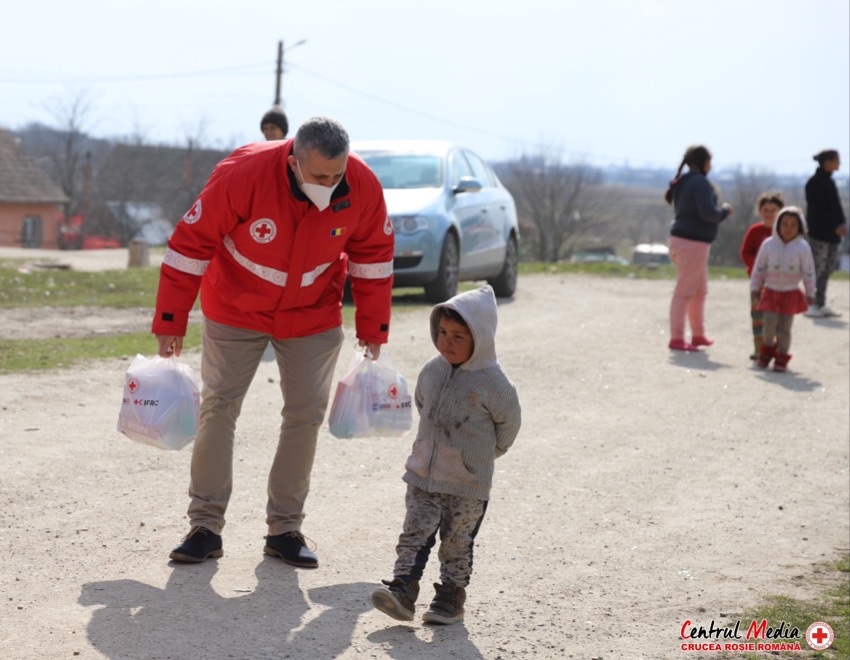 Mr Francesco Rocca, President of the International Federation of Red Cross and Red Crescent Societies (IFRC) said: "There are many serious global challenges to address, such as COVID-19, the climate crisis, and support for people on the move.
"But today we have some 14 million reasons to celebrate: our unstoppable volunteers. Every individual act of kindness and support matters – regardless of how small it may seem. This collective local action has a massive global impact every day."
Mr Peter Maurer, President of the International Committee of the Red Cross (ICRC), said: "Red Cross and Red Crescent staff and volunteers are on the front line of every crisis, sometimes at risk to their own safety. They work relentlessly, with and for communities to prevent and alleviate human suffering in the worst of situations, in armed conflict, disasters and other humanitarian crises.
"World Red Cross and Red Crescent Day is our opportunity to pay them tribute, they are making a difference all over the world every day and ensure no one is left behind."
Red Cross EU Office media contacts:
In Brussels: Eva Oyón, +32 2 235 09 22, eva.oyon@redcross.eu
ICRC media contacts:
In Geneva: Corinne Bahizi, +41 79 967 88 63, cbahizi@icrc.org
To arrange interviews with ICRC President Peter Maurer, please contact:
In Geneva: Clare Cameron, +41 79 244 64 87, ccameron@icrc.org
IFRC media contacts:
In Geneva: Alison Freebairn, alison.freebairn@ifrc.org, +41 79 251 93 33
To arrange interviews with IFRC President Francesco Rocca, please contact:
In Geneva: Tommaso Della Longa, +41 79 708 43 67, tommaso.dellalonga@ifrc.org