A sense of community in Greece
As of 31 May 2018, the United Nations High Commissioner for Refugees (UNHCR) reported that an estimated 59,700 people have remained in Greece since 2015-16 – over 15,200 of which located on the Greek Islands, and more than 44,500 on the mainland. Many of them came to Europe in search of a better and safer future. But their new life in the EU is ridden with several challenges, worsened by struggles to find accommodation and learn a new language. As a result, some people are driven into living in an difficult situation, which increases their vulnerability. To help migrants in Greece overcome these hurdles, in 2017 the Hellenic Red Cross opened a new multifunctional centre in Thessaloniki with the support of the British Red Cross. It also strengthened the work of its centre in Athens, which was established in 1998 and has been run in collaboration with the Danish Red Cross since 2016.
The focus of these social centres is to deliver a wide range of services to support people to effectively integrate into Greek society. One of the main services delivered by the social workers in the centre involves providing information about migrants' rights and entitlements, as well as the mainstream social services that are available.
Many of the people using the centres have highlighted the importance of these services in helping them to find their bearings in Greece. "They helped with guidance, correct information and assistance for health, social and legal issues", says Mustafa Rudin, a refugee from Syria.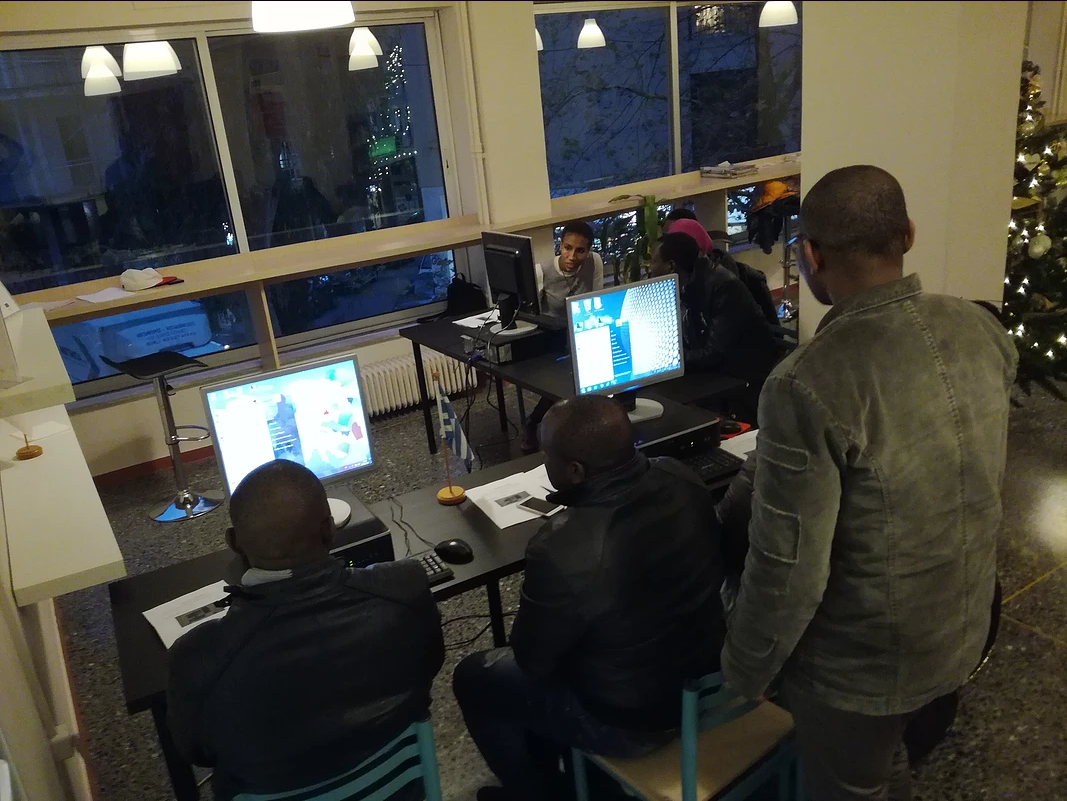 On their long journeys to the EU, many are injured, dehydrated, or abused by smugglers or human traffickers. To help alleviate their physical suffering, the Hellenic Red Cross partners with the Spanish Red Cross in hosting a weekly health mobile unit in the centre in Athens. A doctor, a nurse, and Arabic and Farsi interpreters provide medical care for those that might otherwise not be able to receive it. Following such an arduous journey, many are also in need of psychological support. The social centres provide a safe and friendly space to talk in 12 different languages. "It's nice to have someone listening to our problems and concerns," shares Hasan, a refugee from Iran. The impact of these social centres has been substantial, with over 12,000 people using its services every year.
Upon settling, people want to gain financial independence by entering the Greek labour market. But this is not an easy process. To help, the staff at the centres assist those who are interested in obtaining the necessary registration and documentation to be eligible for employment. In Thessaloniki, Red Cross staff also provide users of the centre with computer skills, first aid, and Greek and English language lessons. This holistic approach of the social centres intends to strengthen resilience and assist migrants to regain autonomy in the everyday lives.
The social centres also play a key role in helping migrants to integrate into society and feel part of a community. Hameed, a refugee from Afghanistan found his first days in Athens very lonely. With the sports activities organised by the Athens centre team, he has made meaningful friendships. He has now become a volunteer at the social centre information hotline.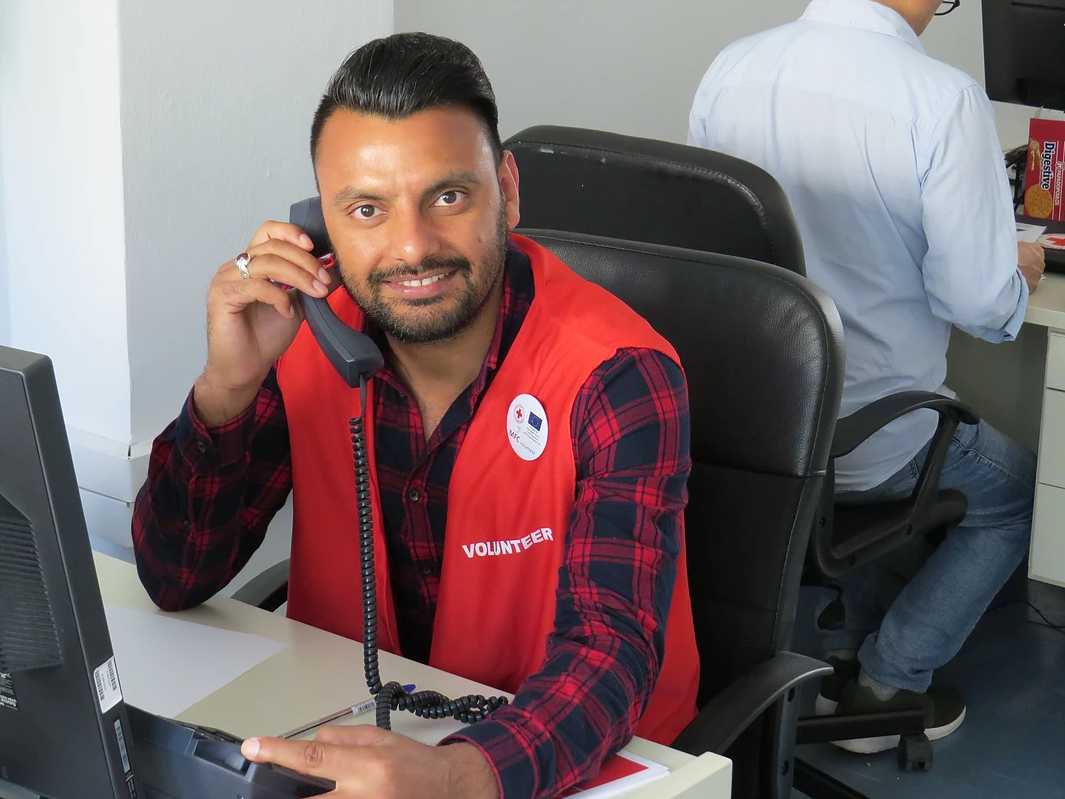 The information hotline in the Athens centre provides callers with orientation on family tracing, translation and interpretation services, mediation and facilitation for communication with public authorities, housing and cash support. Hameed explains that "Because I am a refugee myself, I understand how difficult it can be to find your way around Athens or to take the bus to a place they have never been, especially for an elderly person. Through the hotline, I help to collect information from the people who call. I then enter the information into the database so the social workers can help arrange an appointment or whatever else they need."
Basic information
Country
Greece
Partners
Hellenic Red Cross, British Red Cross, Danish Red Cross