Arriving and receiving communities, key elements of a two-way integration approach
Migration impacts the life trajectories of people forced to leave their homes in search of a new beginning. It also poses challenges and opportunities to public services, the labour market and social cohesion in host communities.
Between 2019 and June 2022, the EU-funded research project FOCUS engaged with different actors of this integration process to explore the socioeconomic and sociopsychological dimensions of integration in the span of the last decade. Working with both newcomers and host societies, as well as with experts in the field, the research focused in four countries with strong connexions with Syrian refugees: Germany and Sweden as important destinations in Europe; Croatia, as a transit country; and Jordan as a neighbouring country.
The good news is that the need for integration is generally accepted among the population. There are many positive signs which contrast the gloomy predictions often made since 2015.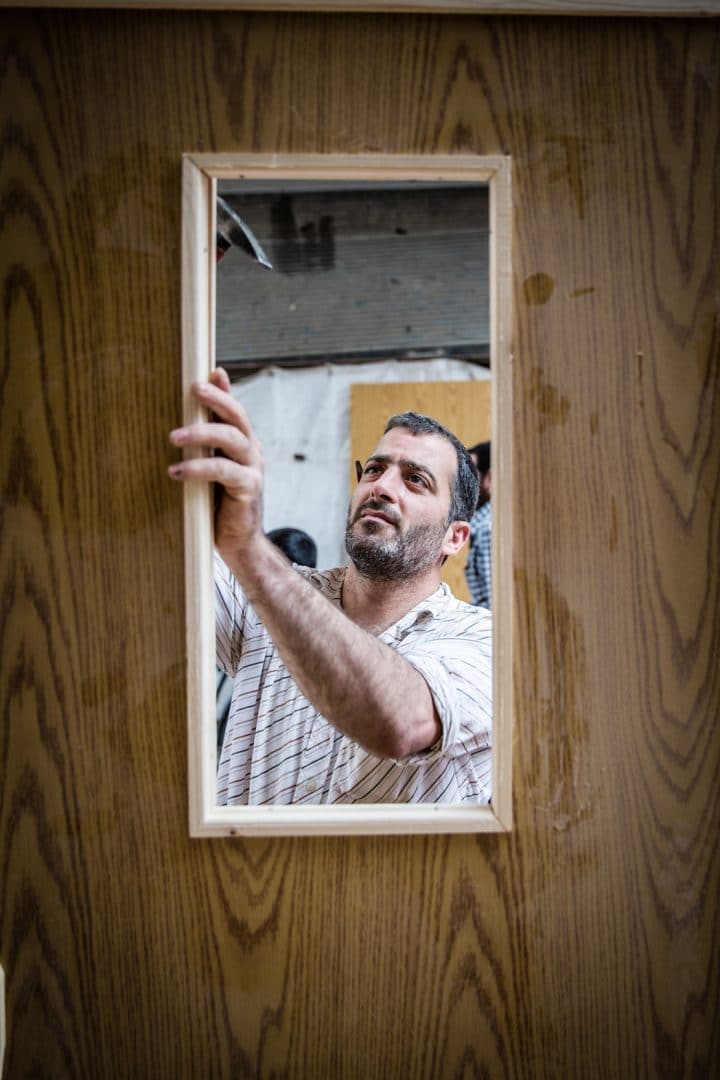 "With millions of people around the world currently leaving their homes to flee, FOCUS, with its key messages of fostering trust and reciprocity, provides a relevant framework for a successful two-way dynamic integration that can be adapted to and used in other contexts," says Sabina Dziadecka Gråbæk, Senior Project Manager at the International Federation of Red Cross and Red Crescent Societies (IFRC) Reference Centre for Psychosocial Support / FOCUS Consortium.
The FOCUS research shows a European integration sector eager to work with communities to promote ongoing active integration. Accessible resources and evidence-based guidelines are fundamental to supporting these efforts. Applying for funding and evaluating past work are important drivers for this sector, and new practice-based insights can have a great impact in refocusing resources.
The FOCUS team developed the Approach to Dynamic Integration included in the Living Well Together Resource. This approach includes four core principles that maximise the potential for sustainable two-way integration processes:
Incorporating mental health and psychosocial support to broadly reduce distress and improve wellbeing in society as a whole;
Establishing and reinforcing continuous social bonds and bridges between arriving and receiving community members, especially quality intergroup contact which is often lacking;
Actively involving both arriving and receiving communities in integration practices via co-creative and participatory approaches;
Making institutions, NGOs and communities work together through multi-stakeholder partnerships and coordination.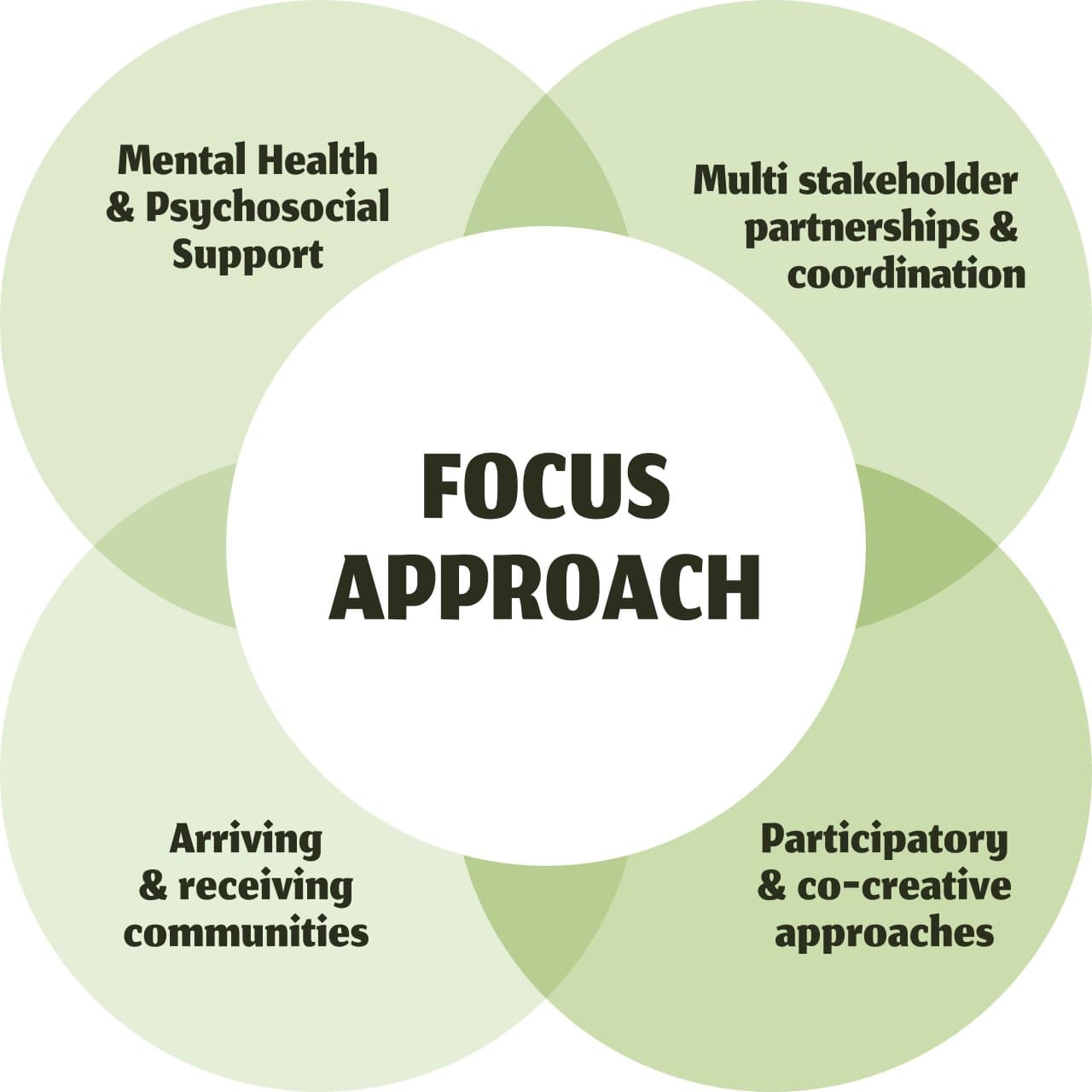 Five illustrative case studies provide examples of how the various dimension of the FOCUS approach can be implemented: from co-created podcasts with refugees, to workshops to raise awareness on racism and unconscious biases.
In recent years, increasing migration to Austria and limited availability of staff and housing have created difficulties in providing adequate care and information for all new arrivals and facilitating their access to essential services, which ultimately supports integration. To fill this gap, the Austrian Red Cross created an informative podcast using a participatory approach to make sure that it accurately responded to the concerns and strengths of participants.
"I can see myself taking part in this type of a project and co-creating such podcasts because I have personal experience and would like to help others the way I was helped. What I found most useful was hearing an honest story about how things went from a person who has been in Austria for a longer time. After listening to the podcasts, I felt better about doing the integration interview by myself," says a person who recently arrived in Austria.
The FOCUS approach is complemented by the Implementation Guide for Dynamic Integration to inform programming. Its aim is to help policy makers, civil society organisations and communities to understand important dimensions of dynamic integration and how to implement them throughout the stages of the project cycle: assessment and design; planning and implementation, and monitoring and evaluation.
Together, both tools provide practical guidance based on the expertise, ideas and experiences of practitioners. Implementing this approach in practice, as well as in policymaking and programming, is likely to enable European societies to transform the current welcoming atmosphere into a long–term path to living well together.
Basic information
Activity name
"Forced displacement and refugee-host community solidarity"
Country
Research: Germany, Sweden, Croatia and Jordan.
Case studies: Austria, Denmark, Germany, Sweden and United Kingdom.
Duration
January 2019 – July 2022
Partners
IFRC Psychosocial Centre, Danish Red Cross, Austrian Red Cross, British Red Cross
URL
Resources