Building resilience in Austria
A new project has been launched by Austrian Red Cross to offer guidance to people who face difficult life situations and social distress.
The aim of the project "Social Buddy – A Social Service of the Austrian Red Cross" is to provide support to those experiencing difficulties such as sudden unemployment and family problems, including the loss of a family member. The support is offered by Red Cross volunteers that are trained to guide people in need so that they are enabled to enhance their independence, self-reliance and resilience regarding serious life challenges. It is an outcome of a collaboration between the Austrian Red Cross, the British Red Cross and Land Rover.
From January 2015 to December 2018, a total of 340 volunteers will have been trained to provide social support. Thousands of people are expected to benefit in four federal states in Austria – Lower Austria, Tyrol, Styria and Carinthia.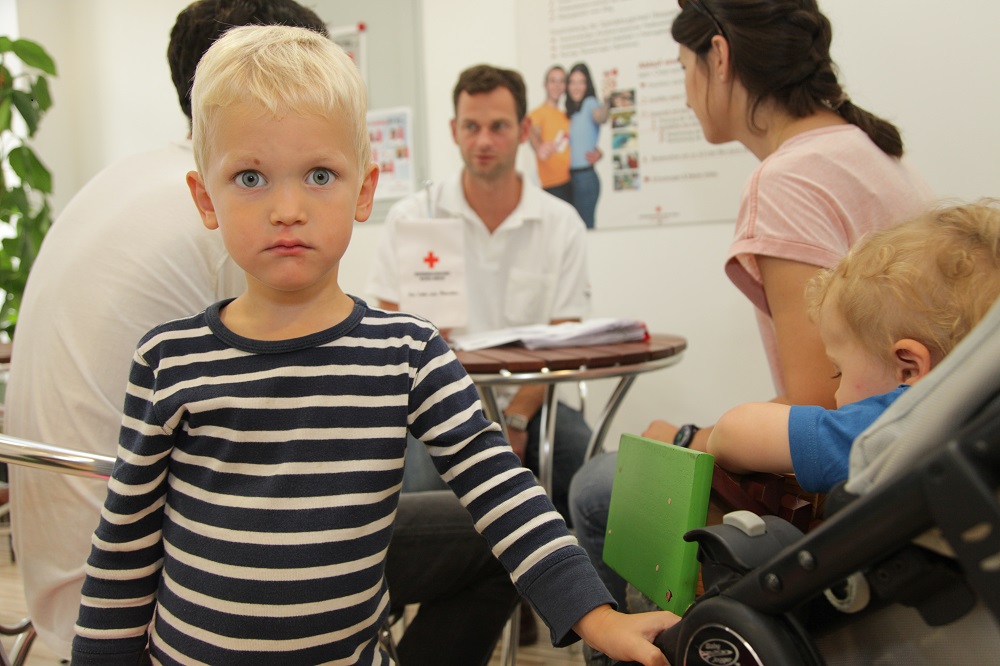 The areas of support that trained volunteers will provide will cover:
• Financial advice and housing
• Family and social environment
• Work
• Psychological and physical health
• Home care and health support
The Austrian Red Cross has already carried out two specific training sessions in each of the regional branches across the four federal states where the project is being implemented. ''During the first months, almost 200 people received support from 147 trained volunteers. Their feedback was very positive, stating that they now feel safer and more secure", says Stefanie Ruck, Project Manager.
Currently, the first group of "Social Buddies" is being introduced into their new working environment. The Austrian Red Cross will ensure that the project is well connected to their other services, as well as services provided by other organisations, in order to increase impact and reach a larger number of people. The first cases will be intensively documented and analysed, and possible adjustments will be made in order to continually optimise the service and support offered by the volunteers.
At a later stage, once all volunteers have started their social work, an evaluation system will be put in place to document the project's outcomes and see whether the people receiving these services have changed their behaviour to become more resilient. A wide variety of print and online materials is also being produced to highlight Austrian Red Cross' increased action in the areas of poverty reduction and resilience.
To learn more about the project you can access the Austrian Red Cross here (in German).