"Breathe to be happy": Equipping young people to give visibility to mental health
While most of young people go through struggles related to their mental well-being, open conversations about mental health remain scarce. Lack of knowledge and stigma make mental illnesses even more invisible. As a consequence, young people experiencing mental health issues often hesitate consulting health professionals. Other challenges they face are long waiting periods and difficulty to access quality information on the topic. There is a lack of reliable resources for young people to support their and others' mental health.
Five high school students, young volunteers from the Latvian Red Cross, decided to change this situation and created "Breathe to be happy". The project aims at promoting the mental health of 13 to 30 years old people living in Latvia. "Looking around at our friends and classmates, it was clear that mental health was something that needed to be talked about. Young people needed and wanted access to mental health information or at least a sense that they were not alone in their struggles. That was my motivation for starting the project," says Vija Nāzere, one of these young volunteers from the Latvian Red Cross.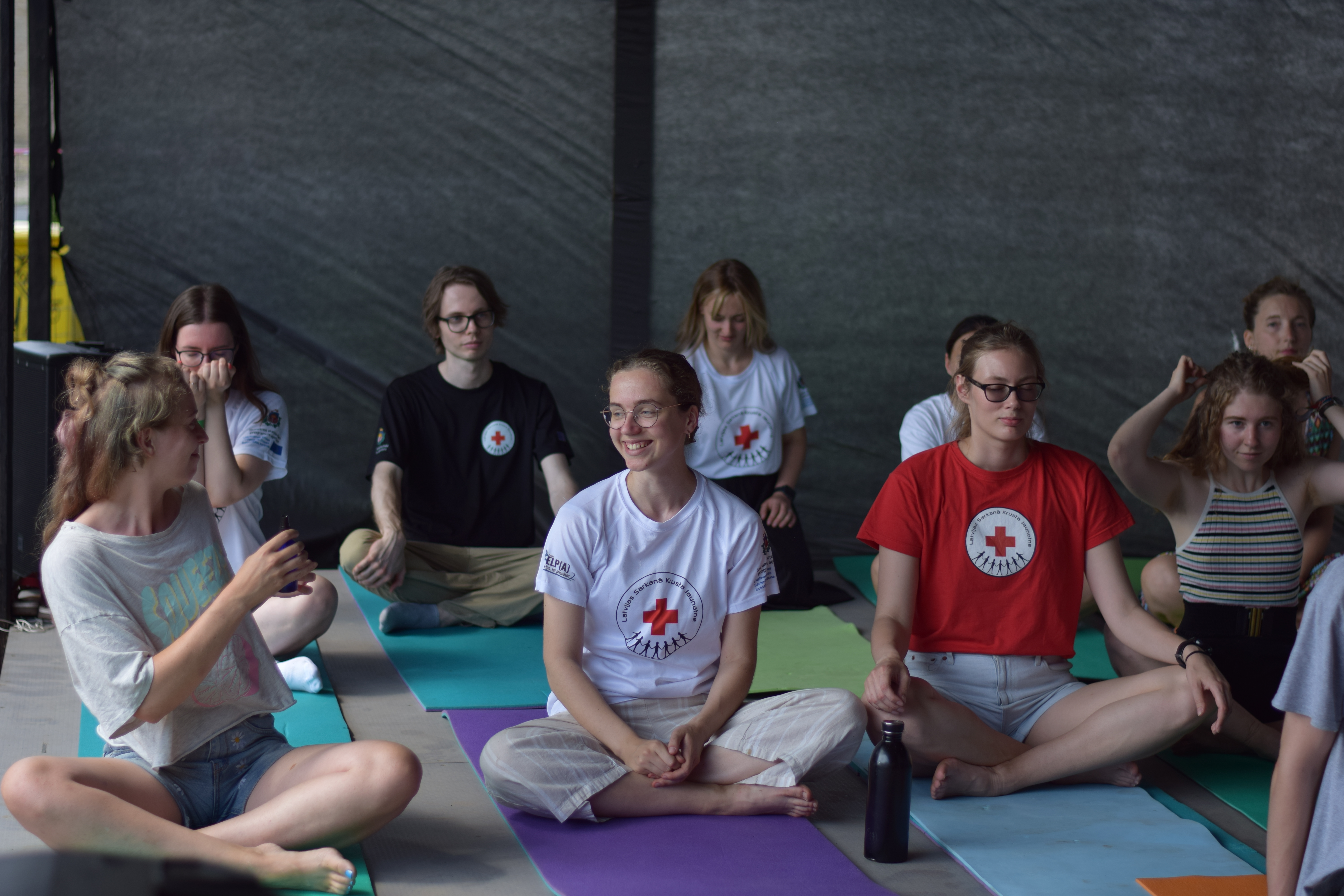 Through a series of activities, the project is looking to increase knowledge about mental health and to reduce stereotypes and potential risks of mental health disorders among young people. Seminars animated by mental health specialists providing quality information, art therapy, meditation or breathing techniques workshops provide the practical tools to self-care for mental health well-being. The project also trained young people to become mental health ambassadors and further share their knowledge and experience with their young peers. Sixteen mental health ambassadors have been trained to organise workshops in schools.
During the COVID-19 pandemic, "Breathe to be happy" adapted its activities to an online setting and kept up with webinars allowing dialogue between mental health experts and young attendees. The continuity was key in a moment young people were confronted to a particular stressful and uncertain time. The online webinars allowed to reach a wider public, and currently the project adapted and hybrid system to allow more people to participate.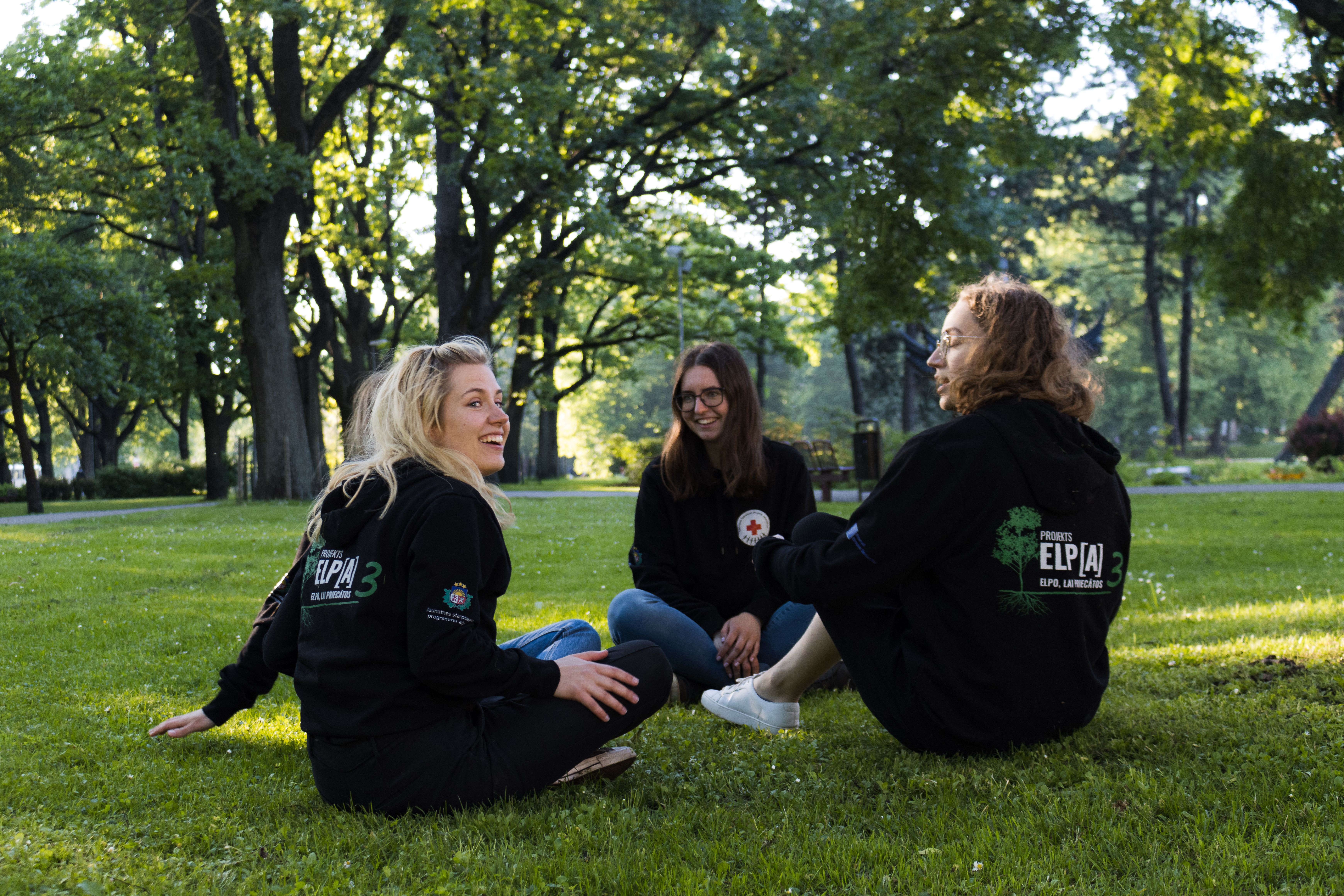 "Breathe to be happy", funded by the European Solidarity Corps programme of the EU, started in 2019 and is already in the course of its third annual edition, reaching an increasingly number of people every year. This last edition, ending in September 2022, reached more than 500 people throughout interventions in schools, seminars, webinars and the latest mental health festival organised in June 2022. Although most of the activities take place in Riga, other local branches from the Latvian Red Cross are organizing activities inspired by the project.
To implement its activities the Latvian Red Cross collaborates with a range of different actors: civil society organisations covering different issues such as suicide prevention or young people depression awareness, and different medical professionals, including psychotherapists, child psychologists and child psychiatrists. The project also works with a university clinic and a teenager resource centre when referrals are needed.
During all the implementation, "Breathe to be happy" has grown with the contribution of the team of volunteers involved that brought new ideas. In addition to encounters, new friendships and dialogues, the team produced materials such as newsletters, social media posts, postcards and a guidebook with a selection of useful information and tips that makes possible to continue reaching more people.