Empowering young asylum seekers and refugees
Could more be done to strengthen young asylum seekers' and refugees' inclusion into European society? Could participation in voluntary service provide a tool to achieve this, and what would be required to make this a reality?
These questions formed the core of the "Volunteering for Social Inclusion" (VSI) project – a comparative study looking at the merits of voluntary service as a pathway to social inclusion for young refugees and asylum seekers. The project was co-financed by the European Commission's programme for Employment and Social Solidarity – PROGRESS, and implemented collaboratively by the Danish Red Cross and the British Red Cross between September 2011 and September 2013.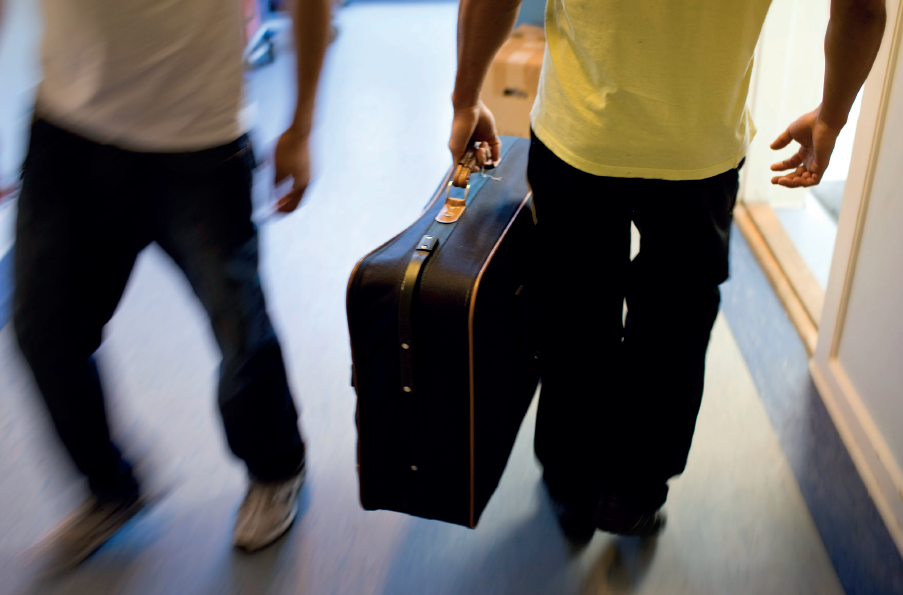 In recent years, Europe has witnessed the arrival of increasing numbers of young, single asylum seekers under the age of 25 - especially unaccompanied minors that arrive to a new country all alone, without a parent or guardian. As young asylum seekers or refugees who have just received their residence permits, establishing networks and new acquaintances often means starting from scratch.
There are many factors that can make it difficult for the newly arrived young people, including language and a lack of self-esteem, or shyness and insecurity about their surroundings. Making friends and exchanging experiences is crucial to settling in and beginning a new life for youngsters who have left their homes behind. Volunteering can offer a great opportunity for meeting people and establishing social networks in the new country. Apart from being a vehicle for building trust with local people, voluntary service can empower young refugees and asylum seekers, as they contribute to meaningful tasks within their new communities.
"I am interested in volunteering because I want to learn about the culture of this country, and this city: how people are, what they do, how they act-to find out what people are really like, and get to know them", Young male asylum seeker, Scotland.
The VSI project's overall objective was to study the extent to which voluntary service can be a useful tool in a European context towards strengthening the inclusion of young asylum seekers and refugees in civic society. The Danish Red Cross and the British Red Cross carried out a series of interactive workshops with young asylum seekers and refugees, highlighting different opportunities to get involved in volunteering. Young people who took part in volunteering activities were asked about their experiences, and volunteering organisations were also surveyed about collaborating with young asylum seekers and refugees.
"There is a lot of talk about integration and participation in democracy. If through volunteer organisations, asylum seekers and refugees can get an insight into learning and understanding organisation activities, I think they are one step closer to becoming part of Danish society" ,Danish volunteer organisation.
The study found that voluntary service helps enhance competencies that can facilitate the social inclusion and wellbeing of young asylum seekers and refugees in Europe. Not only does it serve to establish a healthy social life, but it also contributes to developing skills and experiences that can facilitate access to the labour market in the future. Some of the most important personal and structural obstacles were also identified. For example, language and time can pose significant barriers to active participation in volunteering. Furthermore, if suitable housing, or access to social and economic support are not assured, many young asylum seekers and refugees don't have the energy to volunteer, as naturally, they are preoccupied with addressing their basic life-needs.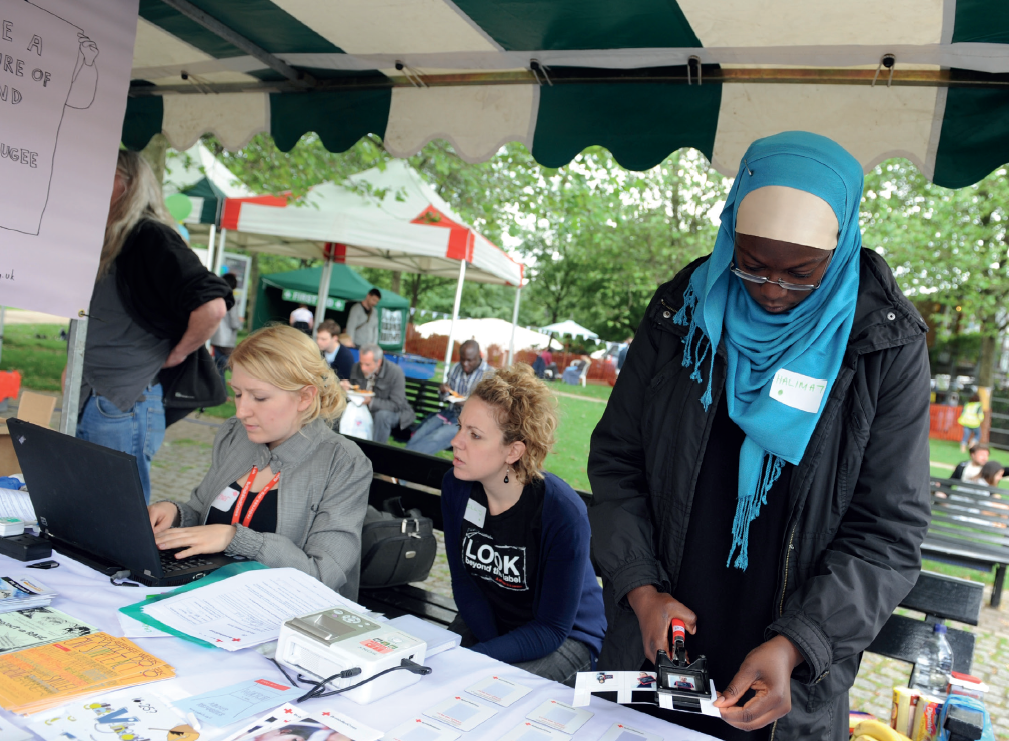 Based on the findings of the study, reinforcing the living conditions of young asylum seekers and refugees is vital to enabling their participation in voluntary service. Voluntary organisations should also actively encourage their participation, and raise awareness of the different kinds of volunteering opportunities on offer, targeting their information and recruitment strategies for this specific group.

Basic information
Activity name
Volunteering for Social Inclusion - VSI
Country
Denmark, United Kingdom
Duration
2011-2013
Partners
Danish Red Cross, British Red Cross