Enhancing Aid Capacities
The EU Aid Volunteers initiative aims to strengthen the resilience of vulnerable communities worldwide by deploying volunteers who support local organisations in their work. In order to be as useful and efficient as possible, volunteers need to be well prepared before going to the field. This is why the EU provides financial support to strengthen organisations' capacities to manage deployment under the EU Aid Volunteers initiative.
European National Red Cross Societies and the International Federation of Red Cross and Red Crescent Societies (IFRC) aim to continuously improve their emergency responses and the support offered in the field to those affected by disasters. As part of these efforts, volunteers are trained before deployment so that they are better prepared for their assignments. "Enhancing Aid Capacities" (EAC) is a two-year project running from 2018 to 2020, funded by the EU Aid Volunteers initiative. It is implemented by the IFRC in partnership with the Austrian Red Cross, the Bulgarian Red Cross, the Italian Red Cross and the Netherlands Red Cross. Through capacity building and innovative practices, the project aims to enhance the skills and competencies of volunteers and staff who can be called upon on short notice to join an international emergency response effort.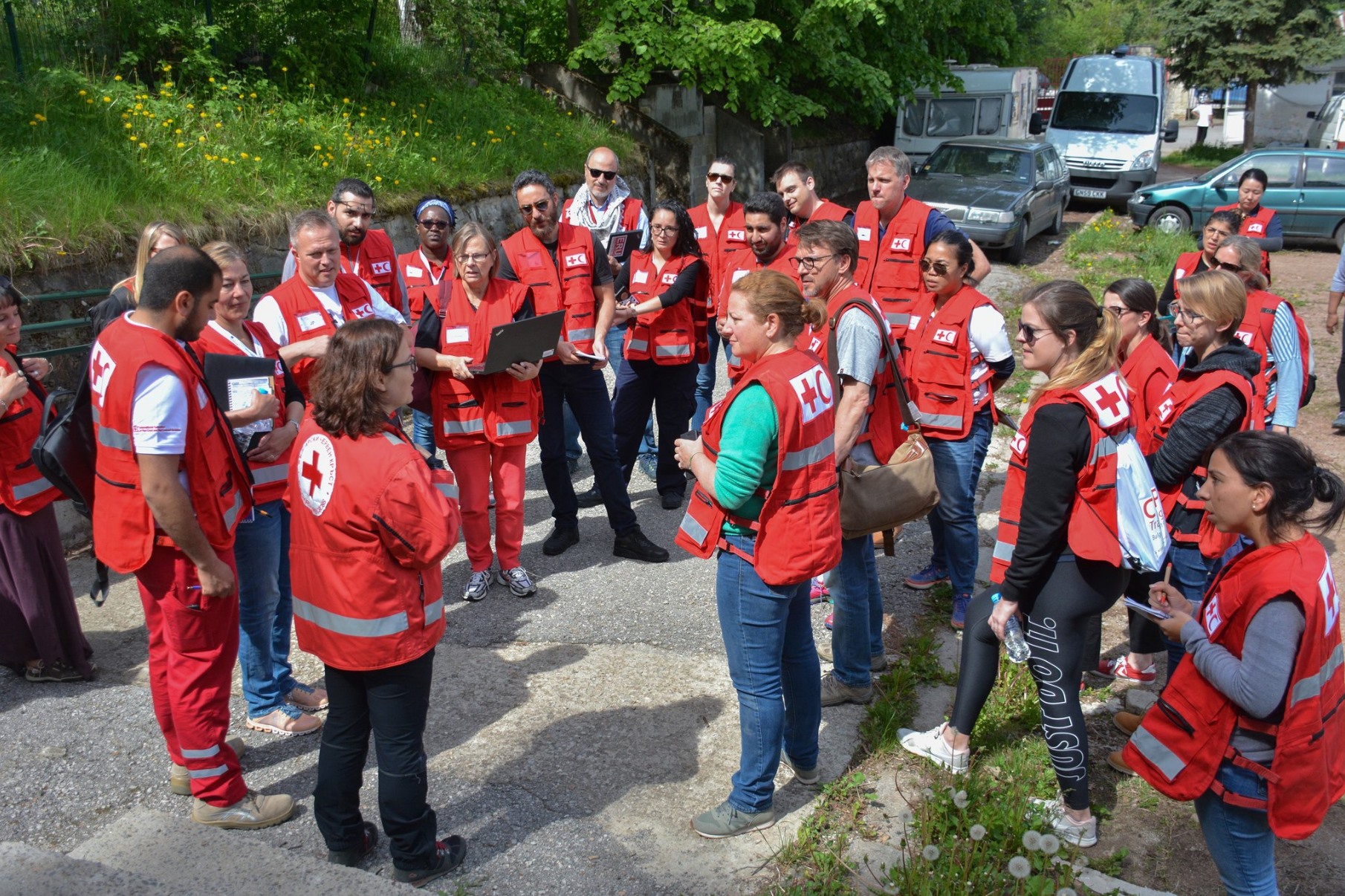 Project partners employed four types of training exercises: Coordination, Assessment and Planning (CAP), Practical Emergencies Cash Transfer (PECT), Humanitarian Information Analysis Course (HIAC), and Movement Coordination. These modules have been developed to prepare Red Cross and Red Crescent staff and volunteers for their work abroad, equipping them with the skills to manage disasters and crises effectively as members of a team. The exercises, which included simulations and emergency scenarios, took place in Bulgaria in the spring and in Austria during autumn of 2019, engaging over 120 participants in total. Through the training, EAC project partners were able to define useful tools to prepare volunteers for the challenges they might face in their assignments, such as how to analyse primary and secondary data and use it when planning an operation, how to develop and Emergency Plan of Action, how to apply specific IFRC tools, for example for Cash and Voucher Assistance, as well as to identify the most relevant profiles needed for future response operations.
"Making speedy evidence-based decisions in coordination with all major active stakeholders is key in the early stages of a large-scale disaster. It's a precondition for the subsequent relief and recovery operation, as well as for supporting the affected population in an efficient and dignified way," said Christopher Jahn, International Disaster and Crisis Management Officer at the Austrian Red Cross "The targeted training exercises developed and tested in this programme are an essential step in achieving this", he added.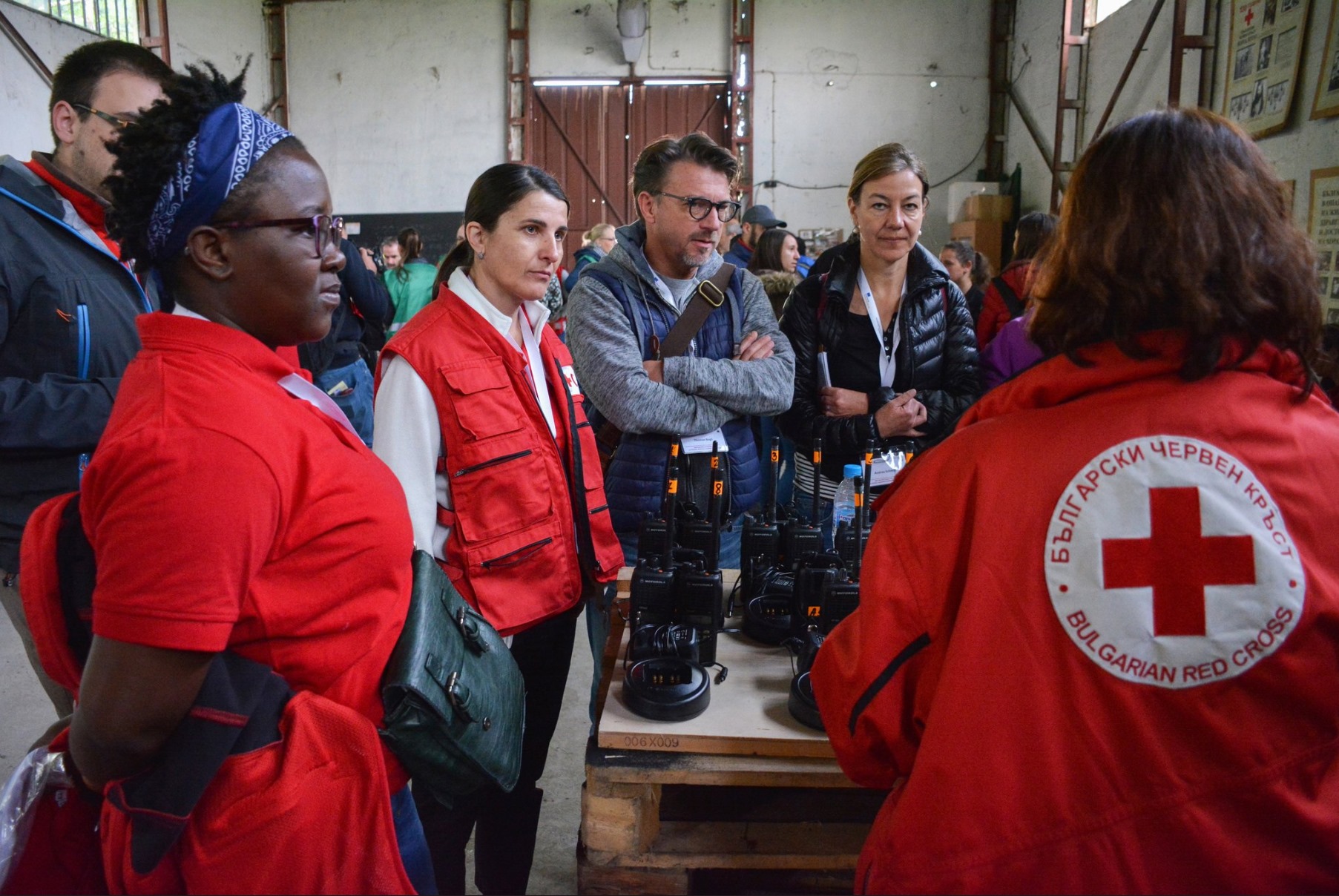 A key aspect of the project was the implementation of various new methods to develop remote support for Red Cross and Red Crescent operations. EAC project partners worked to define ways to strengthen emergency operations by enabling a faster, needs-based response, while improving the use of resources through online volunteering. Support from online volunteers in emergency contexts presents opportunities to help people facing post-disaster risks in the field, while lowering the pressure induced by bringing personnel into an area where access to resources is already challenging for local communities. It can also increase the capacities available to contribute to the disaster response as "any task done on a computer in the field could theoretically be carried out through remote support by online volunteers", explained Joachim Ramakers, Project Lead for Online Volunteering for Disaster Response at the Netherlands Red Cross. Improved digital volunteering would allow volunteers with valuable expertise who are unable to be deployed to engage and help respond to emergencies around the world.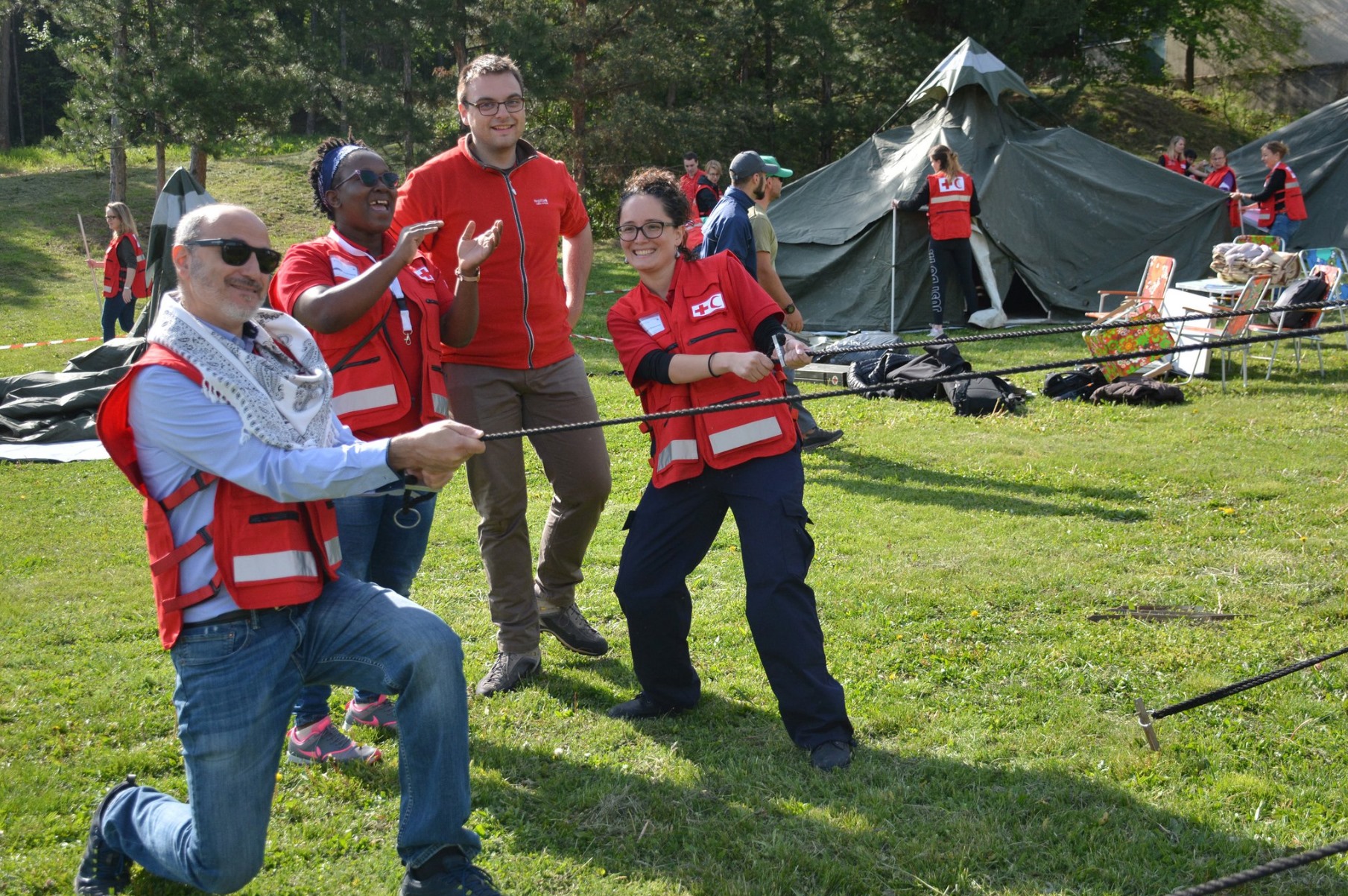 Lorenzo Massucchielli, in charge of Emergency Planning at the Italian Red Cross, witnessed the benefits of online volunteering when he was deployed to Mozambique as part of the operation in response to Cyclone Idai in March 2019. "Online volunteers are essential for improving our situational awareness when we are in the field", he said. "Online volunteers assist with data collection, information management and planning. They analyse satellite images to help us decide on possible deployment locations and the potential challenges that we could face there. This is vital as we often do not have the capacity to create such a comprehensive overview on location."
Not everyone can leave their country at a moment's notice, but that doesn't mean that can't actively contribute to an international emergency response operation. "We are rethinking the way people volunteer", Lorenzo added. "There is a lot to do for those who want to participate – not just in the field of data analysis, but they can also contribute to brainstorming and the exchange of ideas. For example, we also have online volunteers who develop scenarios for our simulation exercises – it's important work and they don't need to leave their homes to do it," Lorenzo said.
Basic information
Activity name
Enhancing Aid Capacities (EAC)
Country
Austria, Bulgaria, Italy, the Netherlands
Duration
2018 - 2020
Partners
IFRC, Austrian Red Cross, Bulgarian Red Cross, Italian Red Cross, Netherlands Red Cross
The Enhancing Aid Capacities project is funded by the EU Aid Volunteers initiative and is implemented between 2018 and 2020.