Fostering solidarity and awareness through film
Established in 1965 in Varna, what began with a few people getting together to review films has since grown into the fully-fledged International Festival of Red Cross and Health Films.
The 17th edition in 2017 saw 1,890 works from 107 countries screened under the theme, "Aggression, Humanity and Cinema". "This is a highly pertinent theme in challenging times," highlighted Iliyana Yotova, Vice President of Bulgaria, as she officially opened the festival. She drew attention to the foundations of the event as the inspiration for the selection of films being shown, emphasising that "the Bulgarian Red Cross is a place where human suffering meets hope, compassion, and courage."
The occasion brings audiences together in a demonstration of support for humanitarian work, raising awareness of global matters at the local level and fostering solidarity. This year, Hristo Grigorov, President of the Bulgarian Red Cross, urged that "cinema and art can oppose aggression in society. People need to unite and fight this phenomenon." The event attracts people with a range of expertise in the health, humanitarian, and cultural sectors, creating a space for the exchange of experiences and knowledge between international humanitarian professionals, filmmakers, and the local community. Over the years, the festival has "proved to be a platform for the discussion of humanitarian issues, building partnerships and prospects for development," says Professor Bojidar Manov, journalist, lecturer, and former Dean of the Cinema Faculty at the National Academy for Theatre and Film Arts in Sofia.
Watch the trailer of "History of Goodness: Romanian Red Cross"
The films themselves are about health and humanitarian matters. Features that cover the work of the Red Cross Red Crescent have their own category, alongside a broad range of other relevant films. This year, the prize for Best Film went to "Turn Left Now: Surviving the Unbelievable", directed by Andru Anderson. It tells the story of five young stroke victims as they work to recover. The Best Red Cross Red Crescent Film went to the animated film "Dandelion", directed by Jorge Bellver, while the International Federation of Red Cross and Red Crescent Societies (IFRC) prize was awarded to the Alexandru Trishka's "History of Goodness: Romanian Red Cross".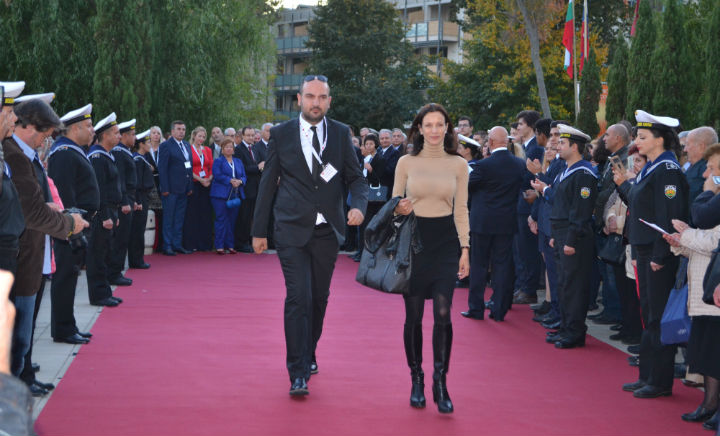 A series of lectures and workshops, open to anyone, add to the festival programme. In accordance with the 2017 theme, this year's discussions centered around aggression and humanity. Dr. Slavita Djambazova, Deputy Director the Bulgarian Red Cross, drew attention to the risks that Red Cross and Red Crescent volunteers face while carrying out their invaluable work. "They deserve our recognition and protection," she underlined. On the final day of the festival, the Bulgarian Red Cross voluntary disaster response team gave a practical water rescue demonstration, raising awareness of one of their key activities.
This event is organised by the Bulgarian Red Cross and Medical University of Varna, with the support of the IFRC, World Health Organisation (WHO), and United Nations Educational, Scientific and Cultural Organisation (UNESCO).
Basic information
Activity name
International Festival of Red Cross and Health Films
Country
Bulgaria
Partners
Bulgarian Red Cross, IFRC