Friends pave the way
As a recently arrived refugee in Denmark, it can be difficult to navigate in a new system and different cultural context. Transitioning from being on a traumatic journey, to receiving asylum and starting your new life in the host country, can feel chaotic and overwhelming. It can also be challenging for the local community to adapt to the arrival of new people from other places, with different customs and traditions. "Buddy systems" that pair up refugees with local volunteers help to ease this process by facilitating social ties in a spirit of mutual respect, learning and support.
Launched in January 2016, the Danish Red Cross-Danish Refugee Council "buddy programme" aims to ensure that all newly arrived refugees with a residence permit are offered a buddy in their host community. The project's overall objective is to promote individual integration and social cohesion at the local level, with both the refugees and host societies gaining greatly from the relationship. Volunteer buddies provide refugees with practical guidance, help open doors to local networks, and assist in cultural and linguistic interpretation. While for them, participating in the programme is a chance to expand their own network, make new friends, learn about different cultures, and make a positive difference to the lives of refugees living in Denmark.
Under the motto "friends pave the way", the project builds on the premise that early contact with local people is key to successful integration, as it has a huge impact on how welcome refugees feel and provides avenues for them to actively contribute to the collective life of the community. So far, the buddy programme has been implemented in 57 municipalities in Denmark. The Red Cross is the lead organisation in half of these, and works in collaboration with relevant local NGOs. The aim is to expand the project across all 98 Danish municipalities. In fact, the buddy programme was also developed to channel the surge in the numbers of Danes expressing their wish to volunteer in support of the migration response. To involve as many local actors as much as possible, the Danish Red Cross organises community meetings, where representatives from municipalities, civil society organisations, and the general public can discuss how to coordinate and pool resources to further support the project, and newly arrived refugees in general.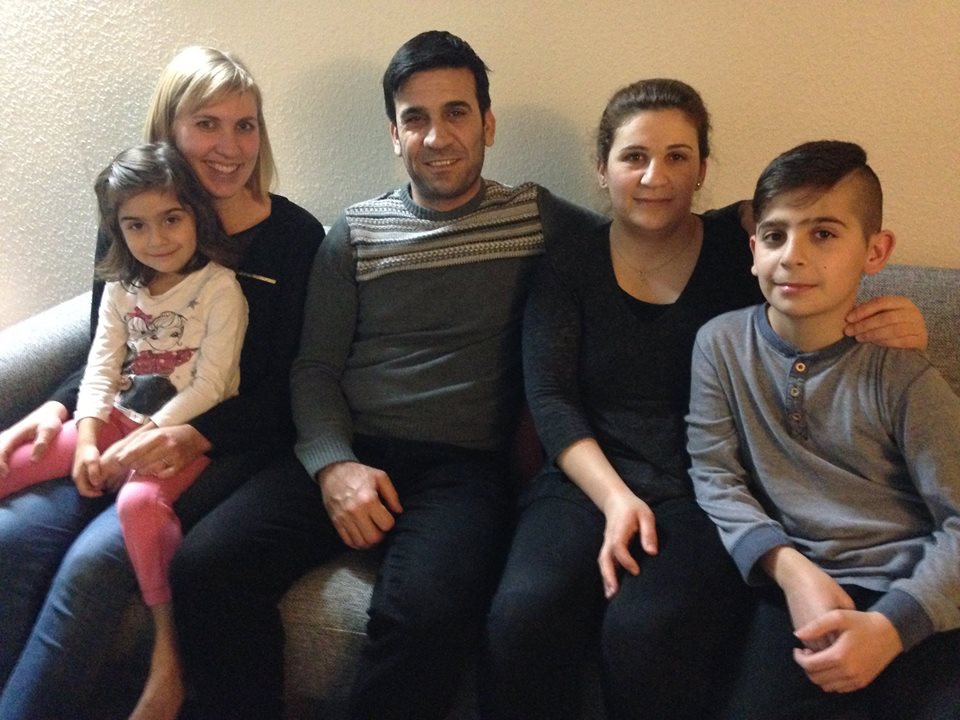 "We have been really pleased to see so many local people engaging in this initiative, and countering some of the xenophobic narratives that also exist around migration", says Sira Støhrmann, Buddy Programme project manager. "Building personal relationships is the best way to break barriers and debunk myths and stereotypes, and to ensure that the newcomers receive practical support and guidance, while establishing new social relations", she underlines.
Based on the principles of volunteering and volunteer management, the buddies involved are supervised and supported by a Red Cross volunteer coordinator in their community. They also receive training via a dedicated digital platform, covering aspects like: the types of activities that buddies and refugees can do together, how to manage and adapt expectations, tools to support language practice, and approaches that encourage equal and respectful relationships. In addition, a series of practical methods to strengthen refugee integration efforts have been developed and tested through this initiative – gathered in a "tool kit" which includes matching tools, and information materials addressing migrants, volunteers and municipalities, as well as handbooks on how to cooperate with local authorities.
To ensure consistency and continuity, volunteer buddies are asked to commit to the programme for at least a year. However, lasting friendships develop through the programme like the one between two families in the small Danish town of Hinnerup. Tine and her family were matched up with Syrian family, Adel, Ruzellin, and their two kids, Mohammed and Sima."It is really cool that I can honestly say that they are my friends", explains Tine. "… and at the same time, it is something that I can do with my family", she adds. Living close to each other, the two families have dinner together from time to time, or meet for coffee and cake. Tine's 2-year-old son, Frederik has become close to the 5-year-old Sima, and they enjoy playing together whenever the families meet up. "They are our friends", says Adel. "Tine is like family" adds Ruzellin. The couple, who fled Aleppo with their children in search of safety in Europe, chose to get a buddy-family to improve their Danish language skills and learn about the local culture and traditions.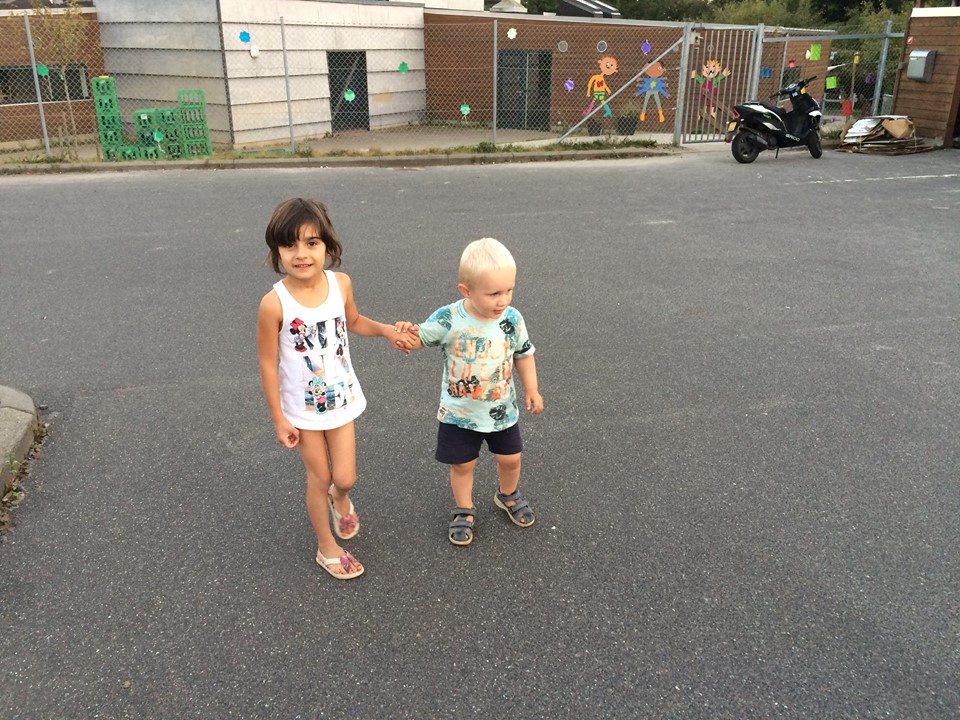 Read more about the project and access the 'toolkit' (in Danish) here.
Basic information
Activity name
Venner Viser Vej (Frends pave the way)
Country
Denmark
Duration
2016- (ongoing)
Partners
Danish Red Cross, Danish Refugee Council
URL