Healthcare, therapy, and education in an inclusive family atmosphere
According to the World Health Organisation (WHO), around one billion people globally live with some form of disability, including between 93 and 150 million children. Children with disabilities are particularly vulnerable to stigma and discrimination which is visible, for instance, in their frequent exclusion from education or community life. However, children with disabilities have the same rights as other children. As such, they are entitled to protection, assistance, inclusive education, and full participation in society.
The Cyprus Red Cross Society Children Therapy Centre "Stella Soulioti" is operating in Limassol, Cyprus. Founded in 1957, the Centre is the Cyprus Red Cross Society's largest and oldest programme and is supporting children from various communities around Cyprus. For some parents, it can be challenging to care for their children and give them the special attention they need, as it can be very time and resource intensive. Nursing children after they are discharged from hospital can also be difficult – something which has been aggravated during the COVID-19 pandemic, with hospitals forced to free up beds for patients with urgent needs. Children who leave hospital but are still in need of special support risk a deterioration in their health and a return to hospital.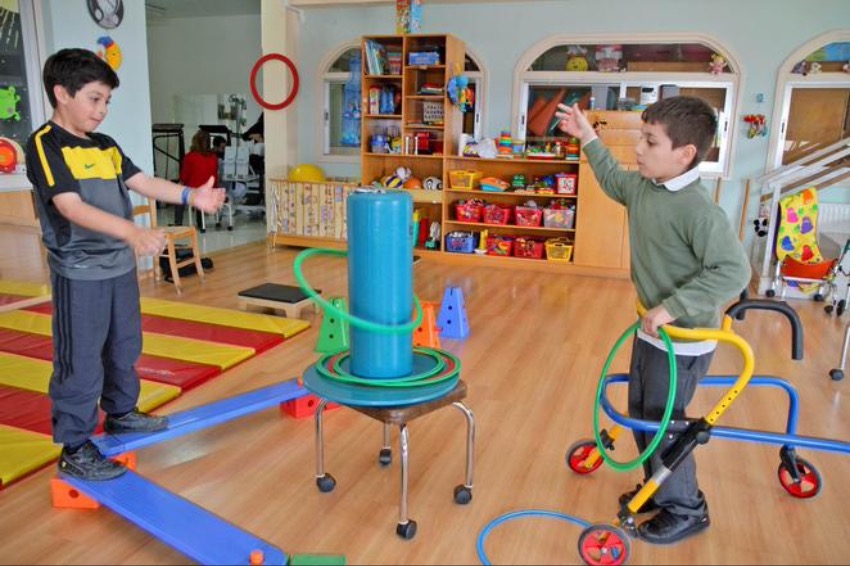 The Centre was named after the former Cyprus Red Cross Society President Stella Soulioti (1920-2012) who pioneered its foundation and supported its operations. Soulioti was a Cypriot attorney and politician, and became the justice minister of Cyprus in 1960, being the first woman globally in this role.
Most children treated in the Centre have been referred by doctors around Cyprus, some also reach it via mouth-to-mouth recommendations. "The Centre is my second home. I love my job!", says Katerina Christodoulou, Matron of the Centre.
The Centre is the only one of its kind in Cyprus. Each year, it works with over 100 children and young people up to the age of 22 years' old, who live with severe physical disabilities and other developmental problems. Dedicated personnel, using a comprehensive set of equipment, provide high-quality healthcare and a multitude of therapeutic assistance, including physiotherapy, hydrotherapy, speech therapy, occupational therapy, sensory integration therapy, music therapy and psychosocial support. The Centre also provides innovative technical mobility solutions, which bring comfort to children who have limited mobility. The services offered are consistently supervised and supported by a specialist paediatrician in close cooperation with the Cyprus Ministry of Health and the Limassol General Hospital. Since 1998, the centre has also been collaborating with the St James´ University Hospital in Leeds to provide Botulinum Toxin treatment to children with cerebral palsy. Here, Botulinum Toxin functions as an anti-spasticity medication which is injected into muscles to temporarily reduce muscle tightness, improving comfort and movement in people with severe cerebral palsy. Since its successful introduction, Botulinum Toxin is now also offered to children who qualify as candidates for the treatment in other hospitals across Cyprus.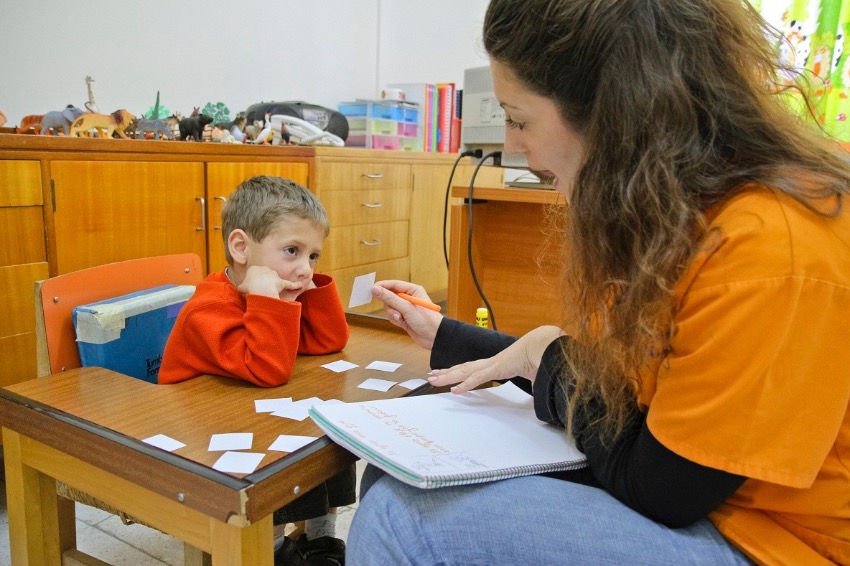 "I have been coming to the Centre with my triplets since they were 6 months old", says a regular visitor of the Centre. "I am very happy with the progress of my daughter who has cerebral palsy. One of the boys was out of programme by the age of 2. The other boy is doing well but still needs some support, mainly psychological and occupational therapy. Staff are very friendly and explain what they have done during the sessions."
In the Centre, close attention is paid to creating a family-like atmosphere, entertaining the children, facilitating their social integration, and making the best possible efforts to render their lives, and those of their families, easier. In cooperation with the Ministry of Education, Culture, Sport and Youth the Centre also operates a school for children of school age, offering adapted education, therapy, psychological support, and other activities. These activities offer an inclusive and all-encompassing way for children with disabilities or illnesses to participate in everyday-life, make lifelong friends, and experience significant improvement to the health-related challenges they face.
When the children leave the Therapy Centre and still require after-care, this is provided by various Cyprus Red Cross Society local branches in cooperation with the Cyprus Government´s medical and welfare services. The majority of children who do not require after-care are being re-integrated into their home communities, while some of them might attend other day care centres tailored to adults.
Basic information
Activity name
Cyprus Red Cross Society Children Therapy Centre "Stella Soulioti"
Country
Cyprus
Duration
1957 - ongoing
Partners
Cyprus Red Cross Society, Cyprus Ministry of Health, Cyprus Ministry of Education, Culture, Sport and Youth, Limassol General Hospital, St James´ University Hospital (Leeds)
URL