Languages give opportunities
Learning the language of your country of residence makes you feel more independent, allows you to overcome barriers and helps you to navigate the labour market. The Danish Red Cross' Sprogland ("Language Country") project provides a platform where asylum seekers, refugees and migrants over 16 years old can be connected with a volunteer to practice Danish.
The project was launched amid the COVID-19 pandemic in 2020, after the Danish Red Cross identified that refugees and migrants were using the platform SnakSammen (TalkTogether), which was intended for older and isolated people. "We identified the need of refugees and migrants to continue to practice Danish when the public language schools closed due to COVID-19. However, we soon discovered that the number of people using the service continued increasing, even after the schools had reopened. Many people find the flexibility offered by online learning extremely useful and essential. Some of them live in remote and isolated areas with little access to public transport, others work during the day or are alone with kids, as is the case for many people from Ukraine," said Nynne Reenberg, Programme Manager at Danish Red Cross.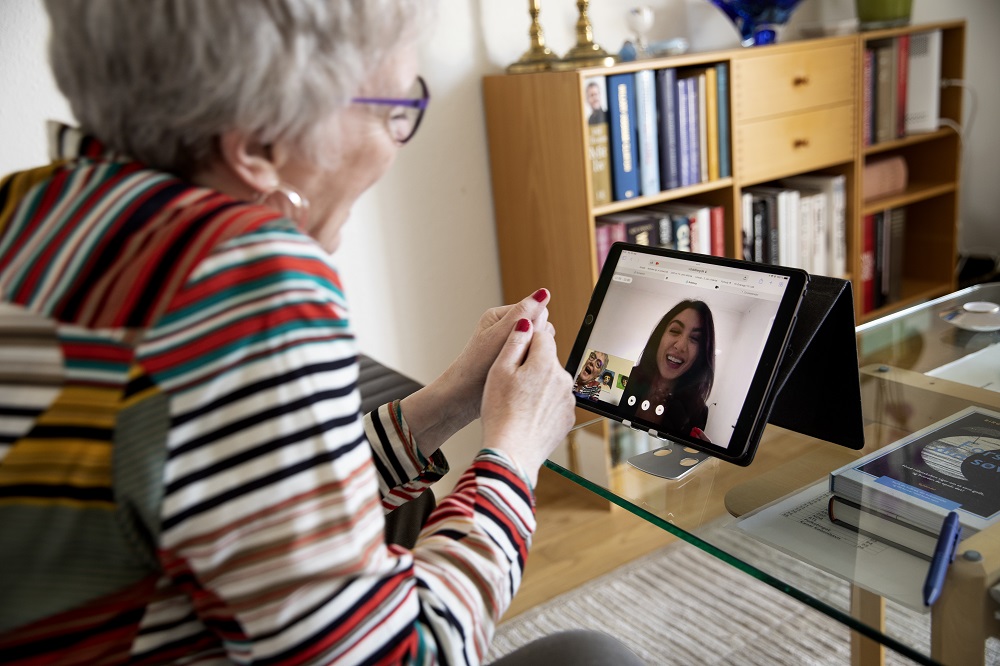 Even though the main goal of the project is to practice Danish, Sprogland creates connections, opens opportunities to the labor market and provides knowledge about Danish society and culture. Some of the topics that the participants like to discuss are the labor market, culture and the education system in Denmark, as these areas can be difficult to understand when you are new in the country.
The support provided in half-hour sessions becomes crucial in some cases. "I am not allowed to work as a nurse before I have passed my Danish exam. But some of the volunteers on Sprogland told me that until I have passed the exam, I am allowed to work as an assistant in a nursing home and they have helped me to apply for jobs," says a participant.
The Danish Red Cross has experienced increased demand from people with a health background who want to practice specific technical terms and need information regarding permit procedures and job applications. At the same time, the health sector in Denmark is lacking qualified professionals. To respond to this demand, volunteers with a health background tag their sessions with "healthcare", so participants who wish to practice their professional language in this area can book one of these sessions.
Taking place online and with flexible hours, the platform adapts to the needs of the participants, but it also allows people with busy schedules to volunteer. Since the beginning, more than 300 volunteers have been involved in the project "I find that Sprogland is a brilliant invention. It is a very easy and manageable way of supporting other people," says a volunteer. Through this specific project, the Danish Red Cross is seeing growing numbers of volunteers from companies which offer their employees the possibility to volunteer during working hours. As the time they can dedicate is limited, the online opportunity is very suitable due to its flexibility.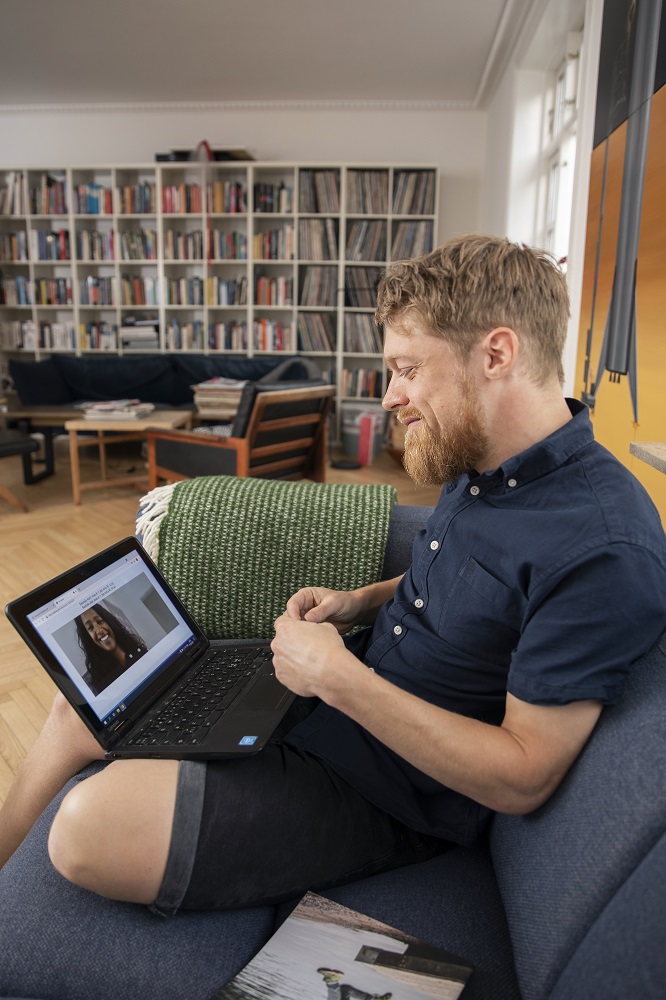 All volunteers receive an onboarding session and learn how to use the online platform. A handbook is available with information regarding the people supported, best practices for online language training, examples, and information on topics such as cultural encounters and how trauma can affect language learning. Volunteers, through Danish Red Cross staff, receive some guidance, but they are free to bring their experience and knowledge to the sessions. This is the case of retired teachers, many of whom have become volunteers in the recent years. Volunteers are also provided with a list of services and places they can refer the person to if they ask for a specific support.
Sprogland is an example of how the support provided to access the labor market and learn the local language is an important investment for the future. It also shows that building connections between the local population and migrants can help overcome stereotypes and change attitudes in our communities.
Basic information
Activity name
Sprogland ("Language Country")
Country
Denmark
Duration
2020-ongoing
Partners
Danish Red Cross and Boblberg (online community platform)
URL
Resources