MADAD: Responding to the Syrian crisis together
In 2019, the war in Syria entered its 9th year. The conflict has had devastating and far-reaching humanitarian consequences, leaving an estimated 11.7 million people in need of humanitarian assistance. With over 5.6 million Syrian refugees in neighbouring countries and the wider region, countries bordering Syria are facing particular challenges.
Turkey is currently home to more than 3.6 million Syrian refugees, while Lebanon – which along with Jordan has the largest per capita refugee population in the world – is hosting around 1.1 million. With increasing strain on resources and services, rising poverty in some host communities is further complicating the situation and resulting in mounting tensions that threaten social cohesion.
In 2017, a partnership of 14 National Red Cross and Red Crescent Societies and the International Federation of Red Cross and Red Crescent Societies (IFRC) began the implementation of a three-year programme with support from the EU. The Danish Red Cross-led project aims to assist Syrian refugees, internally displaced people and host communities in five countries neighbouring Syria – Turkey, Lebanon, Jordan, Iraq and Egypt.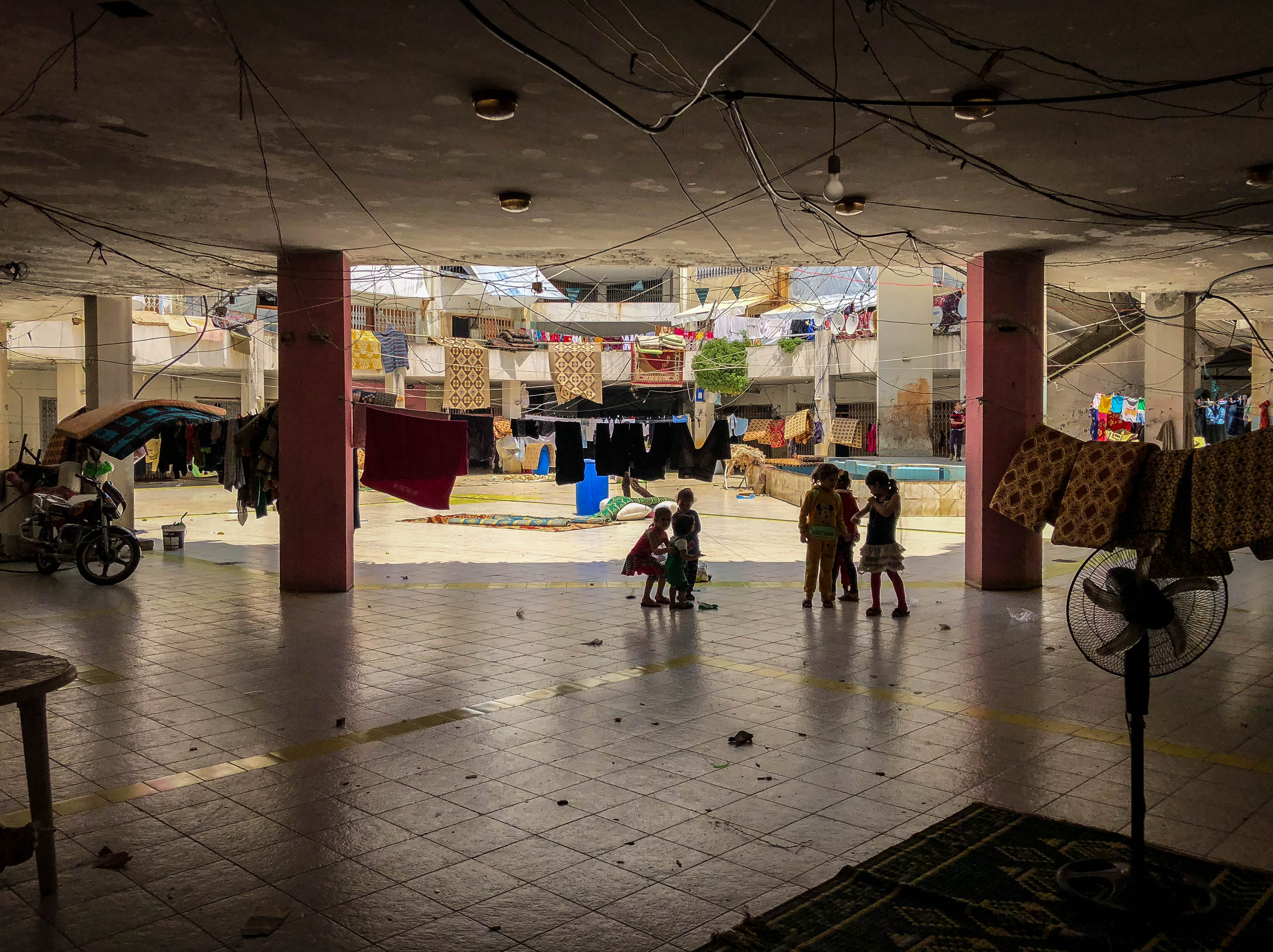 "Addressing Vulnerabilities of Refugees and Host Communities in Five Countries Affected by the Syria Crisis", has three main objectives. Firstly, to increase livelihoods, resilience and self-reliance. Secondly, to provide healthcare, health services and psychosocial support. Finally, to strengthen the capacities of the National Red Cross and Red Crescent Societies in the region. The programme will run until the end of 2020.
Across the programme's five countries of implementation, refugees and their host communities are supported with livelihood and vocational training. Language courses and start up support are offered to help better create sustainable livelihoods. Furthermore, health awareness sessions, psychosocial support, basic health care and rehabilitation are provided. In several communities, hazard analysis is also performed and micro projects are developed with the involvement of host communities and refugees to support peaceful integration and inclusion at the community level. Combined, this programme will support more than 1 million people, including Syrians, internally displaced and members of the host communities.
Stories from the region
For nine years, Petra has been volunteering with the Lebanese Red Cross. Today she is an ambulance driver during the day and at night. The programme is funding training for the ambulance station. It is important that the programme runs on schedule, as there is currently a lot of pressure on the ambulance system in Lebanon. "When people don't have money to pay for treatment if they get burns or similar injuries, they come here to receive care", Petra explains. It's tough work that requires a lot of focus and stress management, but after so many years at the Red Cross, Petra believes in the value of the service she provides. "It has started to become my identity", she shares. "At first, it was like a hobby. Now, even though my full-time job is not in the medical field, I believe that this is where I belong."
Since he fled Syria, 17-year-old Ahmed had mostly been focusing on surviving, despite having arrived safely in Turkey over 5 years ago. Now, he is settled down and feeling hopeful for the future – he dreams of opening his own salon and maybe returning home one day. He currently volunteers for the Turkish Red Crescent in Ankara every morning, assisting other Syrian refugees. The many hours that he has spent at the community centre have helped him to meet other people and build his confidence.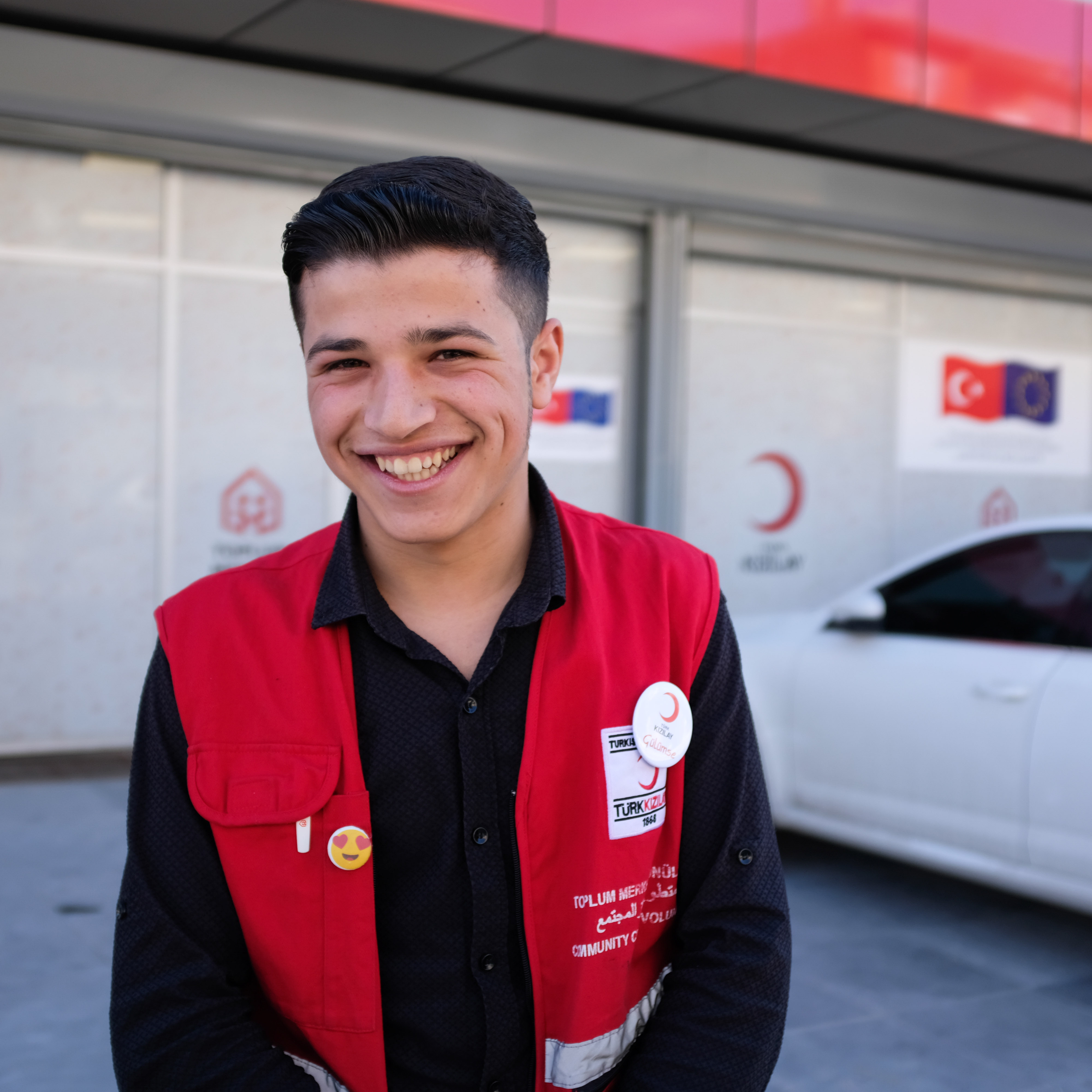 Basic information
Activity name
MADAD
Country
Turkey, Lebanon, Jordan, Iraq and Egypt
Duration
2017-2020
Partners
Danish Red Cross, 14 National Red Cross Societies, IFRC
URL
About the Madad Fund:
Since its establishment in December 2014, an increasing share of the EU's non-humanitarian aid for Syria's neighbouring countries is provided through the EU Regional Trust Fund in Response to the Syrian crisis, the 'Madad' Fund. The Trust Fund primarily addresses longer term economic, educational, protection and social needs of Syrian refugees in neighbouring countries such as Jordan, Lebanon, Turkey and Iraq, supporting host communities and their administrations. Today the EU Regional Trust Fund is also one of the key instruments through which the new EU partnership priorities with Jordan and Lebanon will be implemented.
The Fund is supported by 23 donors, the European Commission, and the EU Facility for Refugees in Turkey for the activities in Turkey.
For more information, contact Tina Breum Mariegaard, DRC at timar@rodekors.dk