Promoting integration and diversity across Europe
Migrants who just arrived in a different country may feel alone and unfamiliar with their new environment. Thus, having someone to talk to who can empathise with their experiences can help make the transition into their new life easier. What if asylum seekers and refugees could become mentors for those who have recently arrived? What if they could share the experiences and knowledge they have acquired during their asylum and integration process?
Launched in February 2018, AVAIL - "Amplifying the voices of asylum seekers and refugees for integration and life skills" is a 2-year project that aims to build on the experiences of refugees and asylum seeker sand to increase their participation and representation in their new local communities. The initiative involves Red Cross Societies in the United Kingdom, Ireland, Italy and Latvia, and is supported by the International Federation of Red Cross and Red Crescent Societies (IFRC).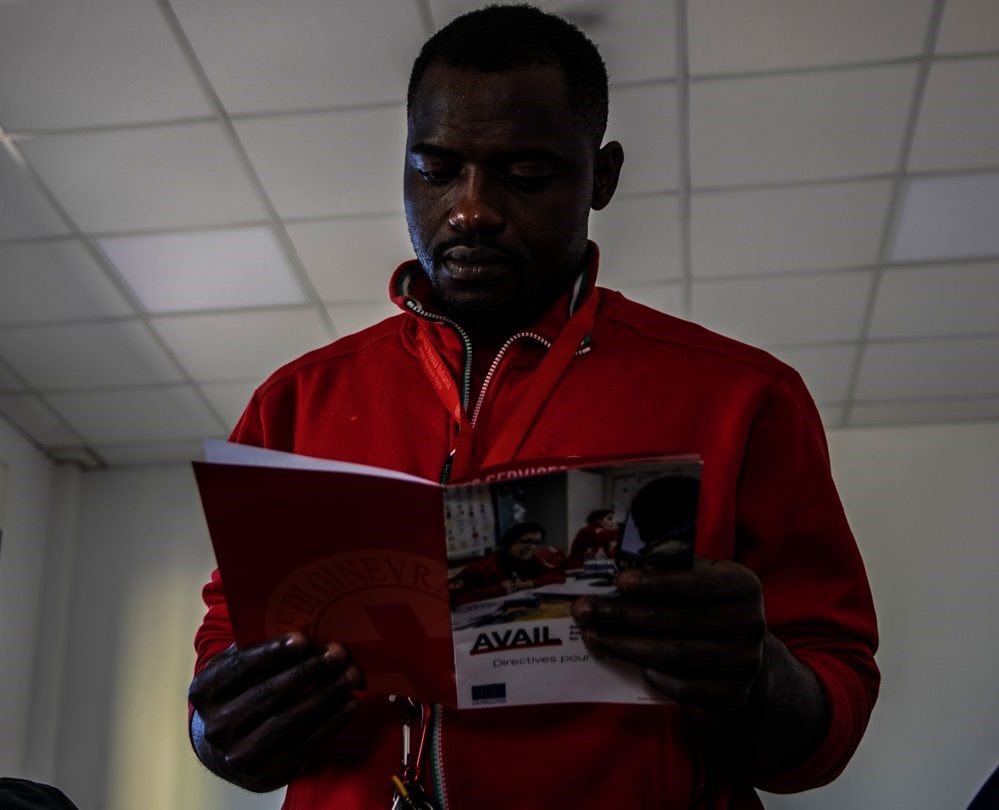 "Integration is a dynamic, two-way process of adaptation for asylum seekers and refugees, as well as for the societies who receive them", explains Fiona Harvey, project manager at the British Red Cross. "Through the empowerment of refugees and asylum seekers and recognition of their skills, their integration and wellbeing can be boosted".
Indeed, helping newcomers develop their skillset can speed up the integration process and promote mutually beneficial relationships. Involving local communities and organisations in activities to support social inclusion is also essential to enabling long-term change. In the UK, for example, the resilience of refugees and asylum seekers is reinforced through a pilot project with partner Chatterbox, where refugees are the ones who teach their languages and skills to host communities. By recognising refugees' untapped skills, refugees are empowered to develop connections with local people. The UK is also running a "VOICES" network, supporting refugees and asylum seekers to raise their voices and bring about changes in policy through advocacy work, minds through media work, and practices through improving Red Cross services. In Wales, AVAIL runs a co-produced Life Skills course, where refugees and asylum seekers co-deliver sessions for new arrivals on the realities of life in Wales, providing the expertise of their first-hand, lived experience.
In Italy, relationships between refugees and asylum seekers are enabled through peer-to-peer support mechanisms, which improve wellbeing and strengthen social networks. Indeed, as Monica D'Alò, AVAIL project manager at the Italian Red Cross recalls: "Asylum seekers who are more established in the host community can be key actors in the integration process". They are trained as mentors to support new arrivals with practical, cultural and linguistic guidance, providing information on rights and duties, access to services, and accommodation. "This is a project that focuses on our future, it will help us better understand Italy and integrate faster. When there are new arrivals in the centre, we will be able to help them, to share everything we are learning with them: an idea that fills me with strength and hope", shares Patrick, a Peer Mentor from Cameroon living in the Masseria Ghermi Reception Centre in Lecce.
As it can be difficult to navigate a new system and different cultural context without the help of a "local", newly arrived refugees and asylum seekers living in Latvia and Ireland are invited to engage in a "buddy system", which pairs them up with a local.. In a spirit of mutual respect, learning and support, these buddy systems aim to facilitate social ties, and develop understanding between refugees or asylum seekers and host communities. In Ireland, these pairs often live together, through the pledging of housing from the Irish public to resettled refugees which is co-ordinated by the Irish Red Cross. In Latvia, buddies often support families including children, who make up the majority of the circa 100 refugees resettled in the country.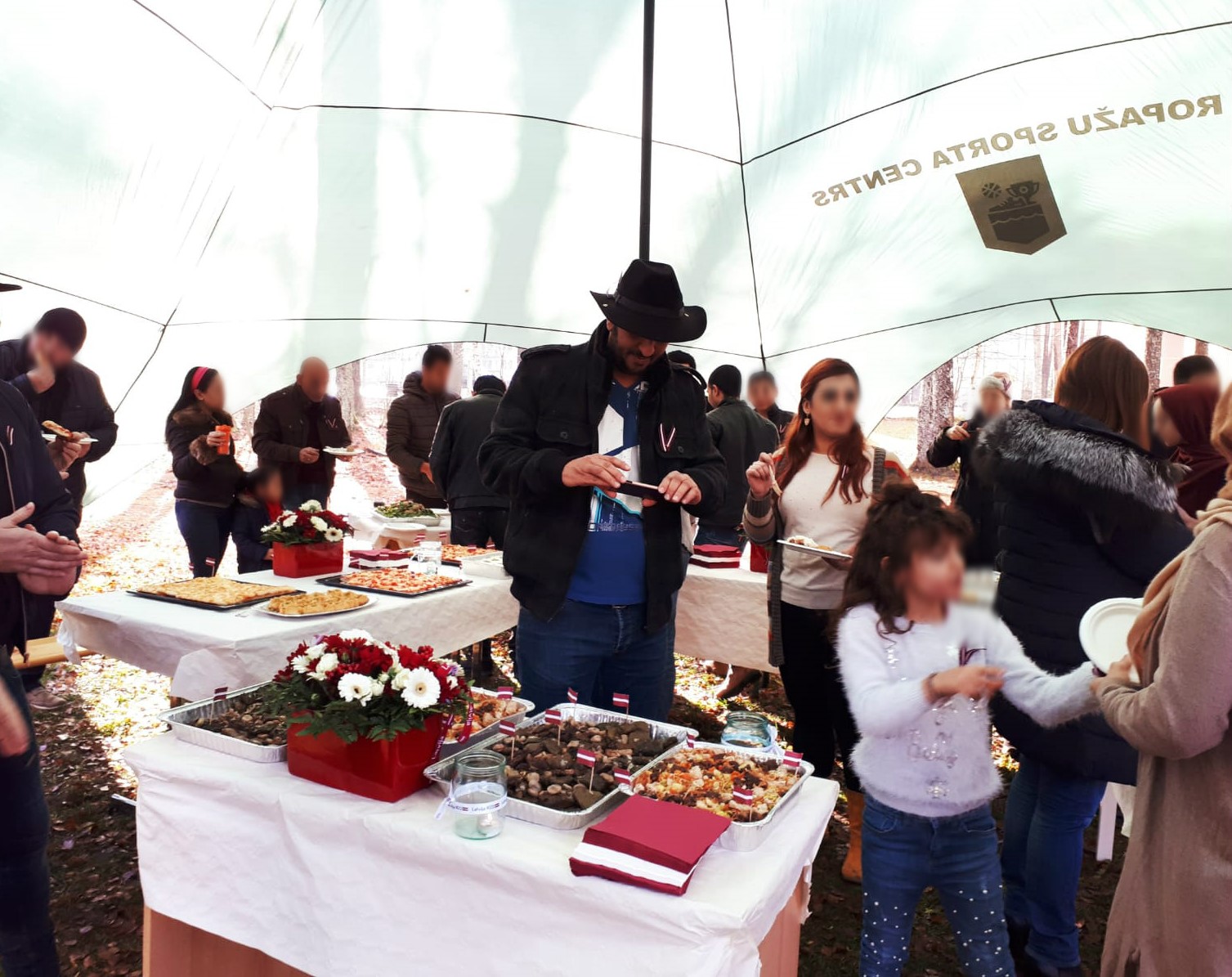 Given that the media has a big impact on people's attitudes and their perceptions, the AVAIL project also aims to provide platforms for asylum seekers and refugees to speak up and tell their stories on online radio. Promoting different perspectives and images of refugees and asylum seekers can help to reduce stereotypes and better communicate their realities. In addition, the project aims to enhance the participation of refugees and asylum seekers by supporting their contributions to public consultations with local authorities. This work is being undertaken in England, Wales, Scotland, Italy, Latvia, and the Republic of Ireland.
AVAIL strives to build bridges, networks, and mutual support - essential elements in implementing a two-way process that benefits both migrants and host communities. The project's long-term impact will be ensured by embedding the lessons learned, fruitful activities, and successful cooperation into future integration initiatives of Red Cross Societies and host communities. Research findings and co-production best practice examples will be collated by the IFRC.
Basic information
Activity name
AVAIL
Country
United Kingdom, Ireland, Italy, Latvia
Duration
2018 - 2020
Partners
British Red Cross, Irish Red Cross, Italian Red Cross, Latvian Red Cross, IFRC
This project is funded by the European Union Asylum Migration and Integration Fund (AMIF). For updates and news on the project, follow #AVAILProject on Twitter.