Solace and support for survivors of domestic abuse
"The father of my first child used to beat me, steal my money and then he kicked me out of the house. Since then, this sad feeling lingers inside me."
The words spoken by a 30-year-old mother-of-two in Hungary, and the experience is more frequent than one might think. Every third woman over the age of 15 in the EU has experienced physical and/or sexual violence. In Hungary, Romania, Bulgaria and Denmark the rate is respectively 21, 23, 24 and 32 percent.
This woman is part of one of a total of five network groups facilitated by National Red Cross Societies in Hungary, Romania, Bulgaria and Denmark as part of a project called "Strengthening psychosocial methods and practices to build resilience of female victims of domestic violence". The project has been running for one year and it will continue until January 2018. It aims at developing resilience of women and their children who have experienced domestic violence.
Essential help from trained volunteers
The network groups are held bi-weekly or weekly. One year into the project, a total of 70 female survivors of domestic violence have found solace in one another and received kindness and help from Red Cross volunteers. The volunteers facilitate group sessions as well as one-on-one mentoring with the women, supported by the expertise of Red Cross staff members and experts within women's rights, protection and aftercare.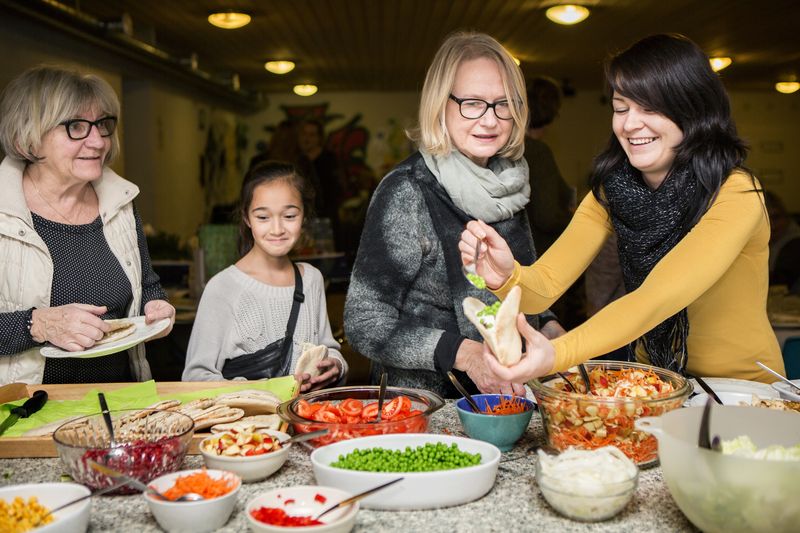 The need for help is essential for this group to be able to move forward in a healthy direction, explains Maria Stetter Rubin, project leader for the Danish Red Cross.
"In Denmark for example, one in three [women] at the crisis centres are repeats, which proves how difficult it is to break free," she says.
"Apart from maybe refugees it is difficult to find another group as vulnerable as these women. They are affected socially, physically, mentally and economically, which also set high requirements for the volunteers."
The 90 trained volunteers of the Red Cross play a vital role in establishing these women back into society.

"What volunteers do best is make others part of the local community. Many of these women have, due to the domestic violence, lost friends and family, they are isolated, traumatised and have lost trust in others. So, for them to enter a support group is both crucial and very valuable. And it also helps them to break the taboo, which violence against women is," adds Maria.
A strong foundation for the future
The four National Red Cross Societies are partners in the project. Denmark provides technical assistance from their longtime experience in working with this vulnerable group, while this is a new area of activity for the other three National Societies.
In all four countries, the Red Cross collaborates with local crisis centers for women.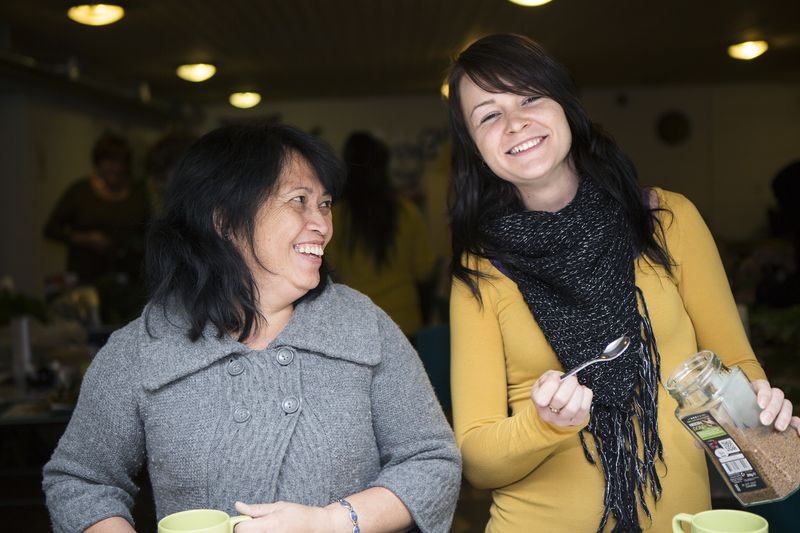 "Strengthening psychosocial methods and practices to build resilience of female victims of domestic violence" will establish best practice and produce other materials that provide a strong foundation for the activities to continue after the project ends.
The project has received financial support from the Rights Equality and Citizenship Programme (REC), which seeks to contribute to the development and protection of human rights and equality.
Daphne, a programme established to support victims of violence and combat violence against women, children and young people is an essential part of REC. The European Commission has a EUR 439 million budget for 2014-2020 supporting programmes under REC. Click here for more information, project examples and contact details.
Basic information
Activity name
Strengthening psychosocial methods and practices to build resilience of female victims of domestic violence
Country
Hungary, Romania, Bulgaria, Denmark
Duration
2016-2018
Partners
Bulgarian Red Cross, Danish Red Cross, Hungarian Red Cross, Romanian Red Cross