Supporting informed asylum decisions worldwide
When asylum seekers arrive in a new country, they are required to provide information to asylum authorities about their journey and their reasoning for leaving their homes. Based on the information collected, their cases are evaluated and their international protection needs assessed to determine whether they will be given permission to enter or stay in the country. An important aspect of this evaluation is based on the country of origin information (COI), which helps to verify the substance of the stories of individual asylum seekers. A decision on international protection has to take the current situation in a country of origin into account, therefore up-to-date information on – among others – the security and political situation in these countries is crucial.
The Austrian Red Cross is running a department called the Austrian Centre for Country of Origin and Asylum Research and Documentation (ACCORD). The centre, which was founded in 1999, makes high-quality and up-to-date COI available for all actors involved in asylum procedures. ACCORD carries out neutral research and independently publishes reports on asylum seekers' countries of origin and transit, which are consulted by asylum lawyers, refugee councils, judges, and decision makers at asylum offices worldwide.
Consulting accurate resources is vital for assisting asylum seekers and the institutions that protect them. When COI is not objective, updated and reliable, the evaluation of applications cannot be conducted fairly.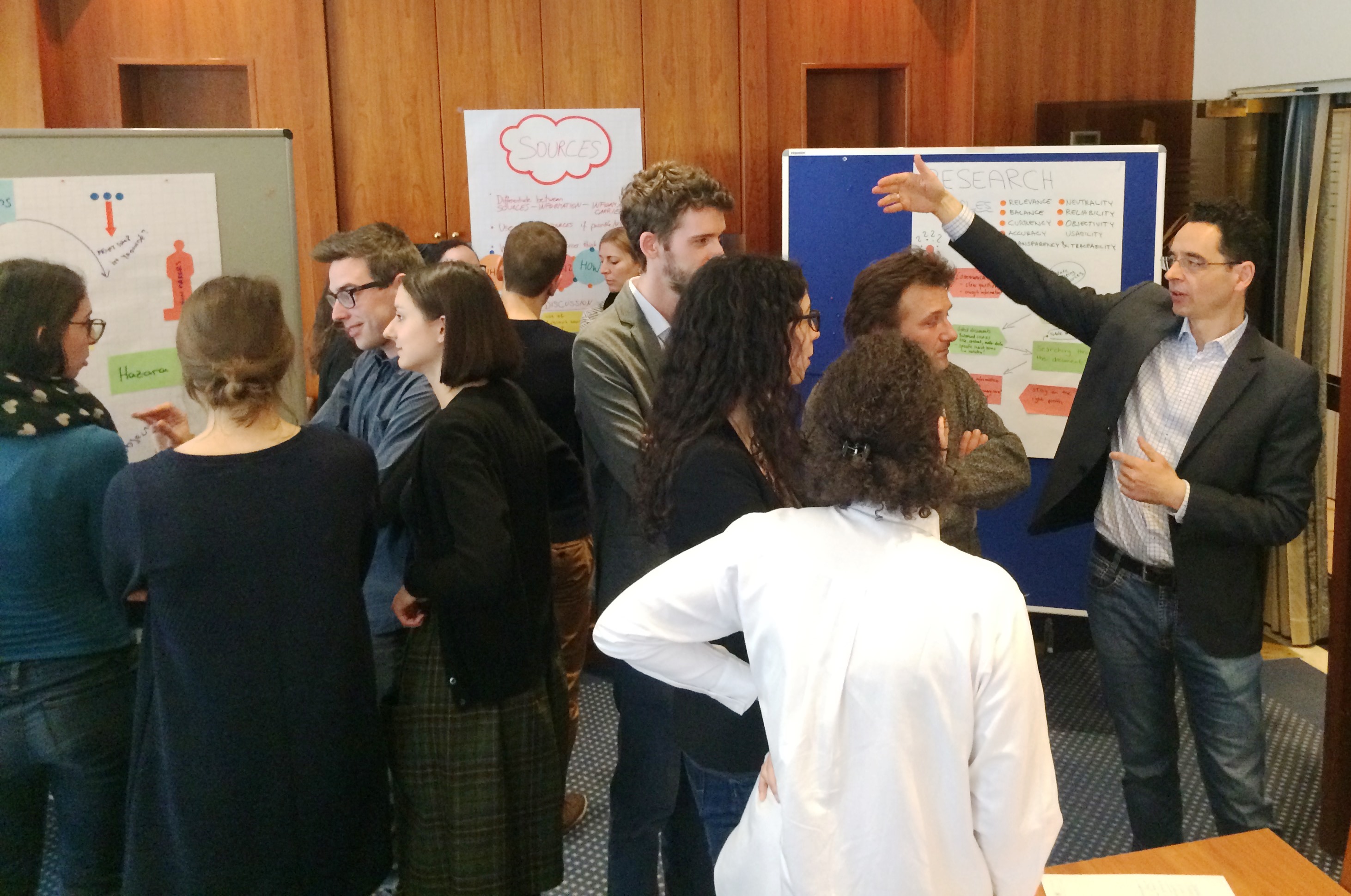 Answering to queries of the target groups and the development of country reports are among ACCORD's main activities. The department also conducts COI Training and manages the COI portal www.ecoi.net which was initiated in 2001. The portal contains relevant materials on 169 countries of origin and is fed with relevant information from 160 different sources, including human rights organisations, governments, United Nations bodies, news media, and academia.
The COI training programme aims to improve the research and use of COI according to internationally recognized quality standards formulated in ACCORD's Training Manual.
Partners of ACCORD include the United Nations High Commissioner for Refugees (UNHCR), the German Asylum and Migration Information Network, and the Austrian Federal Office for Immigration and Asylum. ACCORD also cooperates with the European Union Agency for Asylum (EUAA) and takes part in drafting and peer-reviewing of country reports. In addition, ACCORD contributed to the development of the COI module of the EUAA's Training Curriculum, which deals with standards and practical issues related to country of origin information in procedures of international protection.
The quality and relevance of ACCORD's services have been recognized not only by its satisfied users, but also by UNHCR. Since 1 January 2019, UNHCR has been endorsing the ACCORD COI platform ecoi.net as the main global platform for COI, referring all stakeholders to that platform.
Basic information
Activity name
Austrian Centre for Country of Origin and Asylum Research and Documentation
Country
Austria
Duration
ongoing
Partners
Austrian Red Cross
URL
ACCORD is co-funded by the Asylum, Migration and Integration Fund (AMIF) of the European Union and by the Austrian Ministry of the Interior.