Youth Shelters in Finland
When faced with challenges and difficulties in their lives, many people struggle to find their feet and need guidance. In many ways, young people deal with such emotions more than any other group. The pressure of choosing a career path, relationship problems, or troubles at home can greatly impact their lives and push them to look for support outside of their usual circles. Oftentimes, they avoid seeking the services of public institutions, as they do not want to be labelled and stigmatised. To provide an alternative to the state's social services and help them find shelter, protection, or advice in times of a personal or family crisis, the Finnish Red Cross has established Youth Shelters throughout the country.
The first Youth shelter was established in Helsinki in 1990 – since then, the Finnish Red Cross has set up four more facilities in other cities in Finland. Their activities sit at a multi-professional crossroads between social work, youth work, and civic/voluntary action. In 2018, more than 500 volunteers and around 40 employees provided services to several thousand young people between the ages of 12 and 25 who were struggling with problems at school, conflicts in the family, or difficulties to find a place to live or to work. In these shelters, help is available around the clock and free of charge.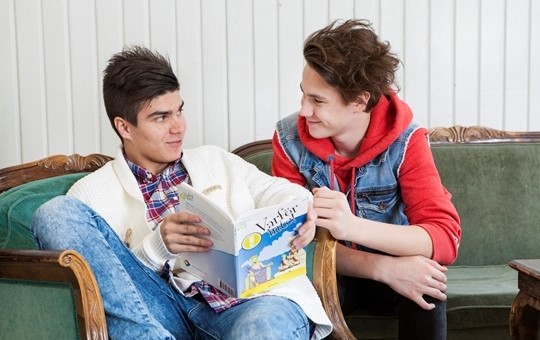 The average population age in Finland is rising, leaving many young people feeling unrepresented and with a sense that they have limited recognition in society. They often feel excluded from public services, which can lead to financial problems, but also to emotional issues. When it seems that no one cares for their troubles, these shelters are places to share their worries and receive advice. "The Youth shelter has supported me in so many ways. I have received advice which has given me self-confidence in handling my day-to-day affairs independently. For instance, I have learned to take care of my daily rhythm and my household. I know that I won't be alone with my endeavours and that I can ask for help from the Youth shelter when I need it", shared one young person who used the shelter's services.
Support is offered in a variety of forms tailored to each individual young person. Sometimes, temporary accommodation provides a safe environment where young people in a vulnerable situation can stay overnight. Counselling is also available to help them cope with pressing issues and difficult life situations. Shelter staff and volunteers involve the young person's family and wider network in their work in order to provide holistic and adapted support. Transition toward adulthood is often intertwined with significant life changes, which young people may not have resources to face alone. Through their Youth shelters, the Finnish Red Cross aim to make sure that every young adult has the opportunity to become independent in a safe and sustainable way. This implies both concrete guidance in a young person's daily life, and long-term support in overcoming the personal and social life challenges linked to fragile family ties. The young person's family or other important people in their social circles are always involved in the dialogue.
The approach towards tackling the problems that young people face is community-based. In addition to psychosocial support, assistance is offered for their studies, developing independence, and establishing a daily rhythm. Issues such as loneliness and rootlessness are prevented through social activities, like art and cooking classes, sports, and excursions. This helps young people to manage their daily lives more effectively or improve their sense of belonging and societal membership. They are also encouraged to engage in civic action with other young people and organise events within the local community.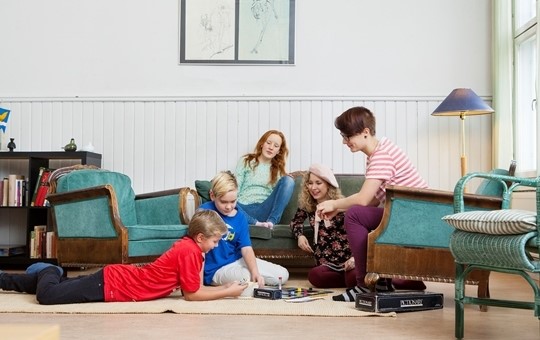 Counsel and moral support for young people are available via telephone or the internet, including chats where they can exchange with Red Cross volunteers or peers in similar life situations. The Youth shelters are part of an NGO-network coordinated by the Finnish Association for Mental Health, which aims to provide a chat service for young people who are in need of advice or a safe discussion with an adult about their mental health issues, crises, or other challenges that they face. The service is available every single day of the year. In 2018, with the help of the chat discussions, the network provided around 15,000 instances of support to young people in need. More than 100,000 young people have signed up to the chat, among them many who consider the internet as their only way of connecting with others in order to search for help.
In the future, the Finnish Red Cross hopes to continue to improve these activities and tools to help young people overcome their issues by increasing opportunities to participate in community life, access to social services, and support networks.
Basic information
Activity name
Emergency Youth Shelters
Country
Finland
Duration
ongoing
Partners
Finnish Red Cross
URL