Published on
EU Action Plan on Migrant Smuggling: A missed opportunity to uphold the protection of humanitarian space
Last week, the renewed EU action plan against migrant smuggling (2021-2025) was debated in the European Parliament. Regrettably, the discussion strongly focused on the actions proposed to counter the recent developments at the EU-Belarus border, while some of the actions plan's most critical shortcomings were not uncovered. The action plan includes a positive emphasis on preventing migrants from going missing and falling in traffickers' nets. However, it is yet another example of the EU's disproportionate focus on cooperation with non-EU countries to strengthen border controls and increase returns. It also represents a missed opportunity in safeguarding the humanitarian space and ensuring access to protection and assistance for all migrants in need.
Based on the premise that more than 90% of irregular migrants reaching the EU make use of smugglers, the action plan provides an in-depth overview of the existing smuggling networks and their possible evolution. However, this description is not complemented by an assessment of the real drivers which force people to rely on smugglers and embark on perilous journeys: the lack of adequate safe pathways to protection in the EU – as clearly pointed out by a number of Members of the European Parliament in the debate.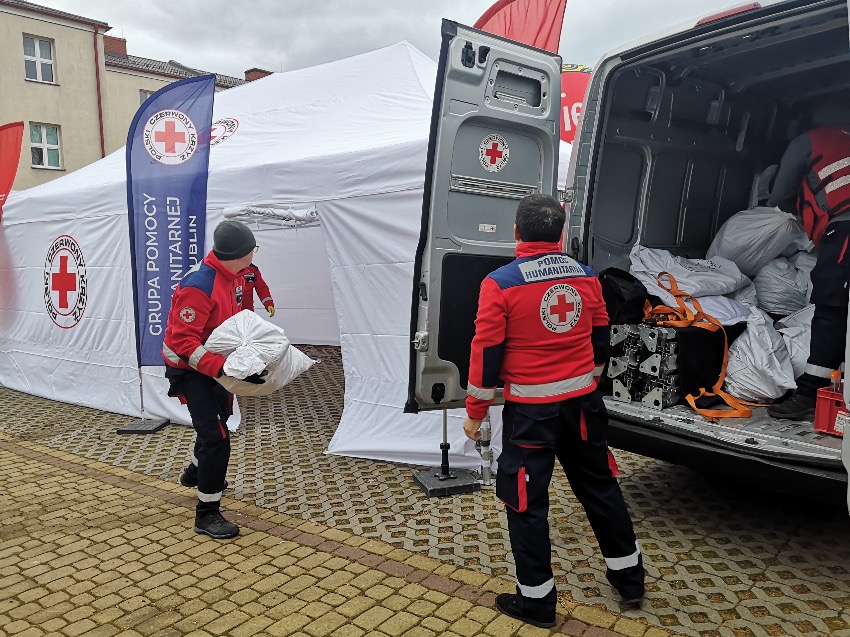 The risk of migrants going missing and being separated from loved ones during their journeys is highlighted, and Member States are called on to develop mechanisms to search for missing migrants by building on the activities already implemented by the Red Cross. Nonetheless, EU policies aimed at migration control tend to lead to migrants to taking increased risks and reduce their access to support and protection throughout their journeys. Hence, additional efforts are needed to increase legal avenues to the EU and protect migrants from death, disappearance, family separation and violations of their rights along migratory routes. Furthermore, migrants must never be penalised for irregular entry for the purpose of seeking international protection.
The action plan places significant emphasis on how to counter the new phenomenon of "instrumentalisation of irregular migration by State actors'' – drawing on recent developments at the EU-Belarusian borders, which have seen an increasing number of migrants from various countries stranded in dire conditions. Strong words are used to describe the actions of third countries "artificially creating and facilitating irregular migration" and "using migratory flows as a tool for political purposes". This framing reinforces the dehumanisation of migrants: by presenting them as a threat due to their irregular situation, the text of the action plan contributes to their stigmatisation and criminalisation. At the same time, the action plan fails to suggest steps on how to address the urgent humanitarian needs of the people crossing EU borders. Responses to smuggling should never limit access to essential services. The EU must uphold its commitments to fundamental rights, ensuring that humanitarian organisations enjoy effective access to all people in need, regardless of their location.
Cooperation with third countries represents a core element of the action plan. Suggested measures aim at preventing people from leaving their countries of origin. For instance, by supporting border management to prevent departures and transit, as well as developing information campaigns aimed at discouraging migration to Europe. Most of these activities assume that people decide to migrate based exclusively on the pursuit of better economic prospects, while the reality is more complex; people move because of a wide range of different reasons, both voluntary and involuntary. To support the activities of these so-called 'Anti-Smuggling Operational Partnerships', the European Commission is keen to commit EU funding instruments such as the Asylum Migration and Integration Fund (AMIF), the Border Management and Visa Instrument (BMVI) and the Global Europe/ Neighbourhood, Development and International Cooperation Instrument (NDICI). Linking development cooperation with EU migration management objectives and border control, risks conditioning aid and undermining the EU's human rights and development commitments.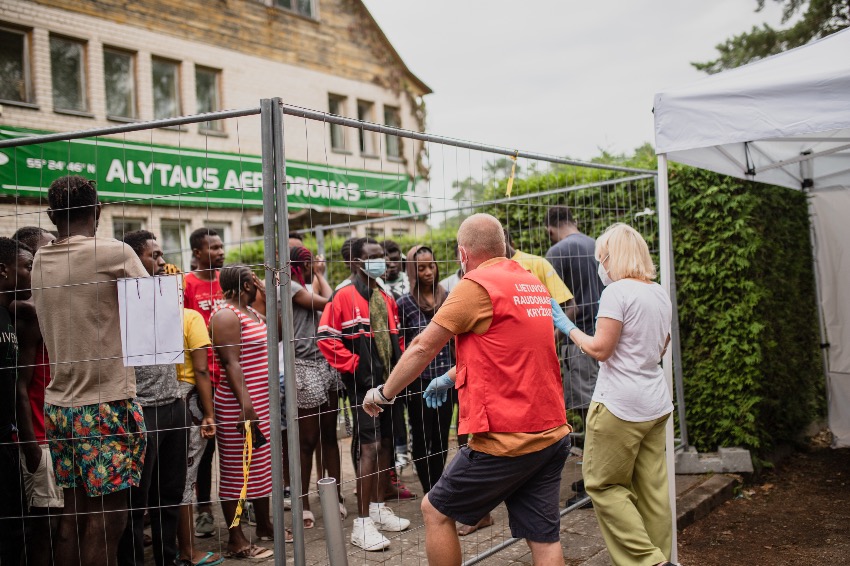 The action plan aims at strengthening the implementation of the EU's legal framework on countering irregular migration, i.e. the Facilitation Directive (2002). The Directive defines the criminal offence for facilitation of unauthorised entry and sets out criminal sanctions for those helping irregular migrants to enter and stay in the EU. Its lack of legal certainty with regards to the delivery of humanitarian assistance has led to sanctions being imposed on organisations assisting migrants along migratory routes. Building on the associated guidance presented under the Pact on Migration and Asylum, the action plan invites Member States to clarify the distinction between humanitarian assistance and migrant smuggling. Nevertheless, it is a missed opportunity in that it does not commit to concrete measures to avoid the criminalisation of humanitarian actors, which is key to protecting the humanitarian space to access and support migrants.
To collect information about smuggling networks, the action plan relies on the Pact's future screening process to identify, register and channel all migrants who arrive at EU borders irregularly into asylum or return procedures. However, the screening procedures envisaged foresee limited mechanisms to ensure adequate reception conditions and proper vulnerability assessments for all migrants. In addition, the instrument risks affecting the capacity of humanitarian actors to provide effective assistance to migrants in border areas: the ambiguous wording around investigating information on assistance provided to migrants in relation to unauthorised border crossings could lead Member States to monitor and counter the activities of humanitarian actors. Concrete amendments to this proposal are needed to prevent sanctioning people who provide aid to migrants who have irregularly crossed EU borders.
Aiming at guiding EU policies to limit irregular arrivals over the four years to come, the action plan relies on two main assumptions: the EU's capacity to find a compromise on the Pact and its ability to conclude effective agreements with third countries on migration control. Still, a significant reduction of smuggling activities cannot take place without a concrete increase of legal pathways to Europe for migration and protection.