Published on
"Imagine you sleep rough, and COVID-19 brings the country into lockdown"
Hundreds of thousands of deaths worldwide. Far-reaching socio-economic consequences. Masks and physical distancing as part of the 'new normal'. The COVID-19 pandemic is impacting society in multiple ways, but it has particularly aggravated the situation of people in need of assistance due to limited income, fragile housing or lack of basic means and goods. While governments and aid networks strive to ensure that no-one is left behind, anybody can be of help in their own communities – including by volunteering with organisations that deal with poverty and social inclusion.
Our colleague Elise Poumay is from Namur, in Belgium, and works primarily on disaster management at the Red Cross EU Office. Back in May she joined the local section of the Red Cross in her hometown, combining her regular job with part-time volunteering in a day centre that offers a wide range of services for homeless and other vulnerable populations. The team had had to considerably scale-up activities in response to the public health crisis, which prompted a substantial increase in the number of people visiting it for emergency support, and she decided to give a hand twice a week.
How do you think COVID-19 is affecting the homeless and other vulnerable populations?
Imagine you sleep rough, and with barely no money to cover your basic needs. Then, overnight, a pandemic makes the country go into lockdown and leads to the suspension of many services you relied upon to wash yourself or get access to electricity to recharge your mobile; even restaurants you would sometimes get leftovers from are temporarily closed. People visiting our centre have faced this kind of additional burdens in the last months. Shock, disbelief and fear were common feelings among many of us, but COVID-19 is obviously not affecting everyone to the same extent. For some of those who come to us regularly, the virus was (and is) not the top concern. Most were scared especially at the beginning, but couldn't afford to worry too much about it because what was keeping them awake was not knowing where to find their next meal. How to prioritise buying masks when you don't have enough to feed your children, or just lost the salary that allowed you to pay for rent?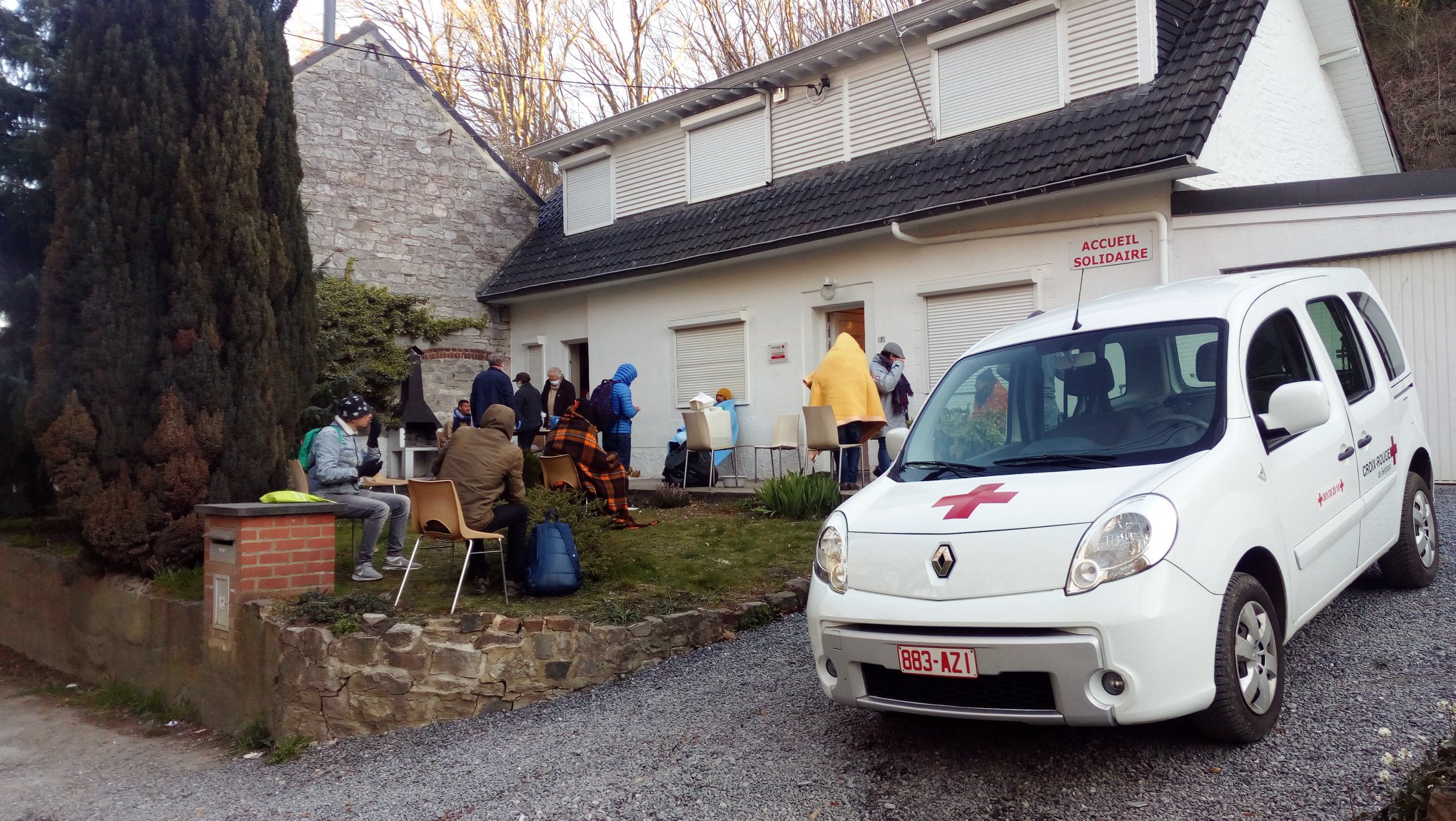 What are the main activities of the Belgian Red Cross centre you are volunteering at?
The aim is to help ensure a consistent, minimum sense of normalcy for people in need – with human interactions at the core of it. Showers, clothing, laundry, tea, coffee and snacks, food packages, access to phones and computers with internet… The centre is open every day in the mornings, and provides essential items and services. Volunteers support, care, offer guidance – or simply listen. In addition to the Belgian Red Cross staff and volunteers, people in need get regular visits and on-site assistance by social workers, psychologists, nurses and other medical professionals including dentists.
How did the pandemic change available services?
COVID-19 forced them to put some activities on hold, including shelter or haircuts, and brought along many other challenges initially. On the one hand, the number of people in need of help substantially increased, as some members of our community found themselves unemployed and other service providers in the area had to shut down due to the pandemic. On the other hand, the new safety measures entailed access restrictions to indoors facilities, and when it rained hard it was difficult to find ways to keep going – not to mention the emotional toll of weeks of confinement.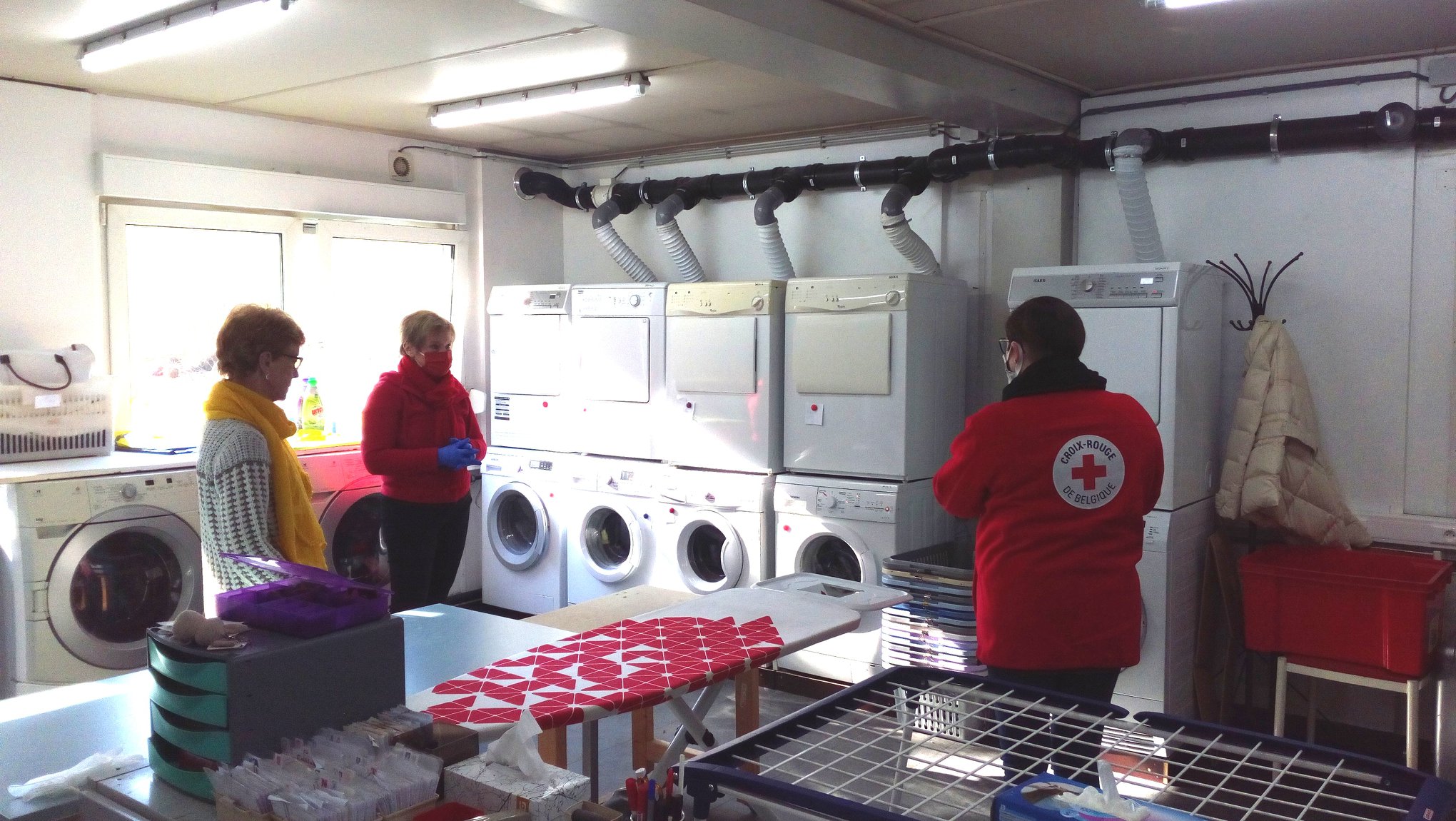 How is it to volunteer during such a crisis?
One is aware of the risks, but needs to take the necessary precautions and bring an open mind to help where most needed so that it's a safe and enriching experience. Being part of a diverse and committed team is key. In the Namur day centre, for example, we come from all walks of life: from high school students to full-time workers, retired professionals and even beneficiaries themselves: some of those who are currently receiving our assistance help in different tasks at the same time, and some of those who received support in the past are offering their time, energy and skills to others now. It's inspiring.
Toughest moments so far? And the most encouraging ones?
It is never easy to witness the daily struggles of those who visit us, whether they are young, middle-aged or elderly. The living conditions of many are dire. Some homeless women are pregnant. A man was recently telling me about his long and tough journey from Africa to Europe, where he is facing a handful of problems now too. What's important is to bear in mind that we offer them all an environment of stability, comfort, hope and liaison to other services. Also, positive news make up for the rest: when someone finds a job or accommodation, a new fresh start… Having contributed to keeping them driven with support to overcome loneliness or powerlessness is rewarding. Small gestures can make a big difference – if not in the lives of people, at least in their days. Volunteering in your own community is both heart-breaking and heart-warming, but definitely worth it.
If you would like to become a volunteer in Belgium, check here (Croix-Rouge de Belgique) or here (Rode Kruis Vlaanderen). If you would like to become a volunteer in another country, please contact the National Red Cross or Red Crescent Society there. More information on this link