Published on
Integration in local communities: working with, and not for migrants
On 4 December, representatives from civil society, the EU institutions and the UN gathered in Brussels to discuss how to better promote diversity and the integration of migrants across Europe through meaningful participation. Key recommendations built on the outcomes of two EU-funded transnational projects – Amplifying the Voices of Asylum seekers and refugees for Integration and Life Skills (AVAIL) and Action of Red Cross on Integration on Relocation and Resettlement (ARCI) implemented in Bulgaria, Croatia, Germany, Italy, Ireland, Latvia and the UK.
"If you expect refugees to integrate into society, you must allow us to have a voice", stated VOICES Network ambassador, Bibiche Katumbay Kamwanya, as she launched the event's discussions. Indeed, services and policies that directly impact the life of migrants, asylum seekers and refugees are too often designed and determined without effectively considering their views and preferences. To counter this trend, AVAIL project partners tested different types of participatory approaches, ranging from consultation to co-design and co-delivery. All of them view participants as active agents of change, rather than passive recipients of support.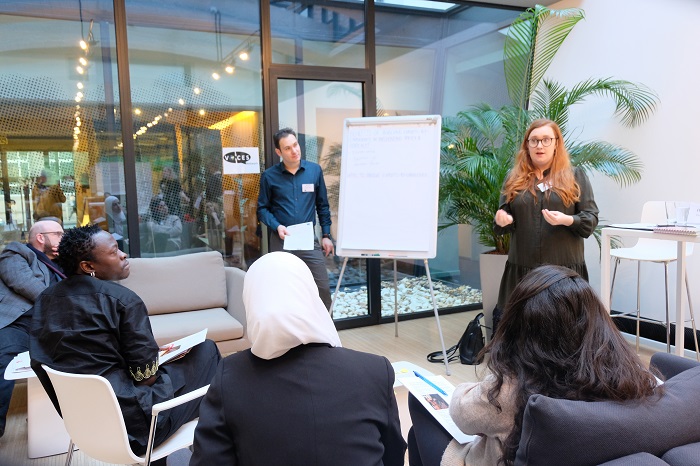 Fred Dunwoodie Stirton, researcher, at the British Red Cross explained that participants who experienced agency and responsibility through participatory approaches reported increased confidence, self-esteem and self-worth – core components of successful integration. Gerald Mballe Mballe, cultural mediator for the Italian Red Cross added that participatory approaches contribute to changing narratives around migration. They can help to improve public perception of refugees and asylum seekers.
Speaking of the most frequent requests voiced by newly arrived people, Salome Gunsch, ARCI project manager at the German Red Cross listed housing, access to the labour market, language courses, and support in navigating administrative requirements. Family separation was also highlighted as a key factor creating obstacles to integration. "Family separation often makes people unable to fully engage in their lives in their host country, as they lack their usual family support network, and they worry about the whereabouts of their loved ones", Ms Gunsch said.
"The national and local authorities of EU Member States play a crucial role in the field of integration", stressed Mariana Stoyanova, Head of Refugee Services at the Bulgarian Red Cross. To enhance integration in local communities, a long-term commitment from public authorities is needed to ensure support in areas such as accommodation, language classes, skills training, and access to employment, health care and education. This type of investment can also encourage people to settle down and limit unnecessary secondary movements.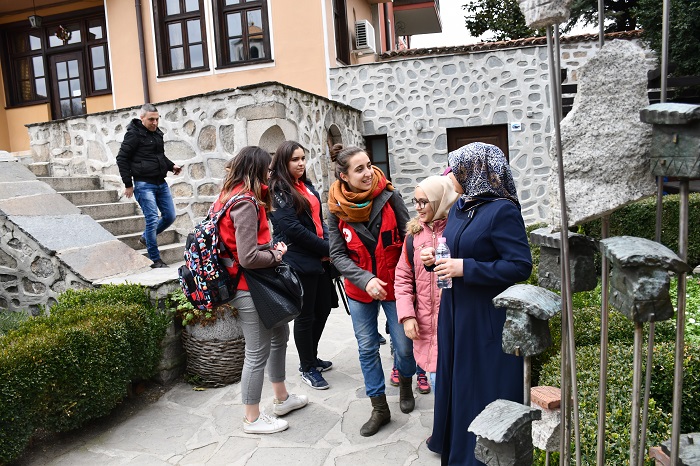 However, in some regions, local authorities and municipalities are reluctant to welcome newcomers due to their limited capacities to deliver tailored services to migrants. In many cases they also feel they lack knowledge about the integration process. Teodor Petkov from the Vitosha Municipality in Bulgaria mentioned that enhancing the capacities of municipalities and developing their skills would help to overcome this challenge.
All participants acknowledged the central role played by civil society organisations (CSOs). Local initiatives run by volunteers to support the integration of migrants were also highlighted, especially when it comes to developing a social network through activities such as buddy programmes or sport. "Through its Asylum and Migration Fund, the future EU budget proposes a higher co-financing contribution rate for integration measures implemented by CSOs and local authorities", explained Antoine Savary, Deputy Head of Unit at the European Commission's Directorate-General for Migration and Home Affairs. He invited CSOs to actively reach out to their governments to encourage them to allocate enough funding for integration-related activities.
As national ministries start to prepare to implement the Asylum and Migration Fund, ensuring that migrants, asylum seekers and refugees themselves are included throughout, with their views listened to and acted upon, will be critical for achieving long-term integration.
Several articles and summaries of the findings of both projects are available here.
Implemented by the German Red Cross, the Bulgarian Red Cross and the Croatian Red Cross, and managed by the International Federation of Red Cross and Red Crescent Societies (IFRC), ARCI sought to apply participatory approaches to facilitate integration of people newly arrived in the EU via relocation and resettlement programs, with a focus on providing clear, useful, information together with tailored support and assistance activities.
Executed by the British Red Cross, the Irish Red Cross, the Latvian Red Cross, the Italian Red Cross, and the IFRC, AVAIL explored new ways to support the integration of refugees, asylum seekers and host communities by testing participatory approaches. Learn more.
Both projects were co-funded by the EU's Asylum, Migration and Integration Fund (AMIF).