Published on
Mediterraneo
On 26 April, in celebration of World Book Day, a new graphic novel hit bookstores in Italy with the story of Amalia, a lone young migrant girl on a journey through the Mediterranean Sea. A collaboration between the Italian Red Cross and publishing house Round Robin Editrice, "Mediterraneo" aims to raise awareness of the migration phenomenon and the challenges faced by people on the move.
The novel features no dialogue and follows Amalia's journey through images as she tries to find her way back to her family. In many ways, her story mirrors that of countless migrants trying to reach the EU, as well as the risks and vulnerabilities that they experience along their routes. Indeed, the limited availability of safe and legal avenues to the EU leaves many migrants little choice but to rely on the services of smugglers, and embark on increasingly dangerous journeys. Their vulnerabilities are thus intensified as they make their way to the EU, with risks including limited access to basic services, arbitrary detention, and instances of violence and abuse.
As Francesco Rocca, President of the Italian Red Cross and the International Federation of Red Cross and Red Crescent Societies (IFRC), writes in his preface of the book:
"The Mediterranean has ceased to be. Out of shame, it has withdrawn its waters and, truly this time, has taken the role of leader and master of its own fate. For years, the Mediterranean was indeed blamed for killing human beings that were fleeing in search of safety. But the sea is not the one to have killed them, it never has been. It is rather the security-focussed policies adopted over the years, the building of walls, and the unscrupulousness of human traffickers".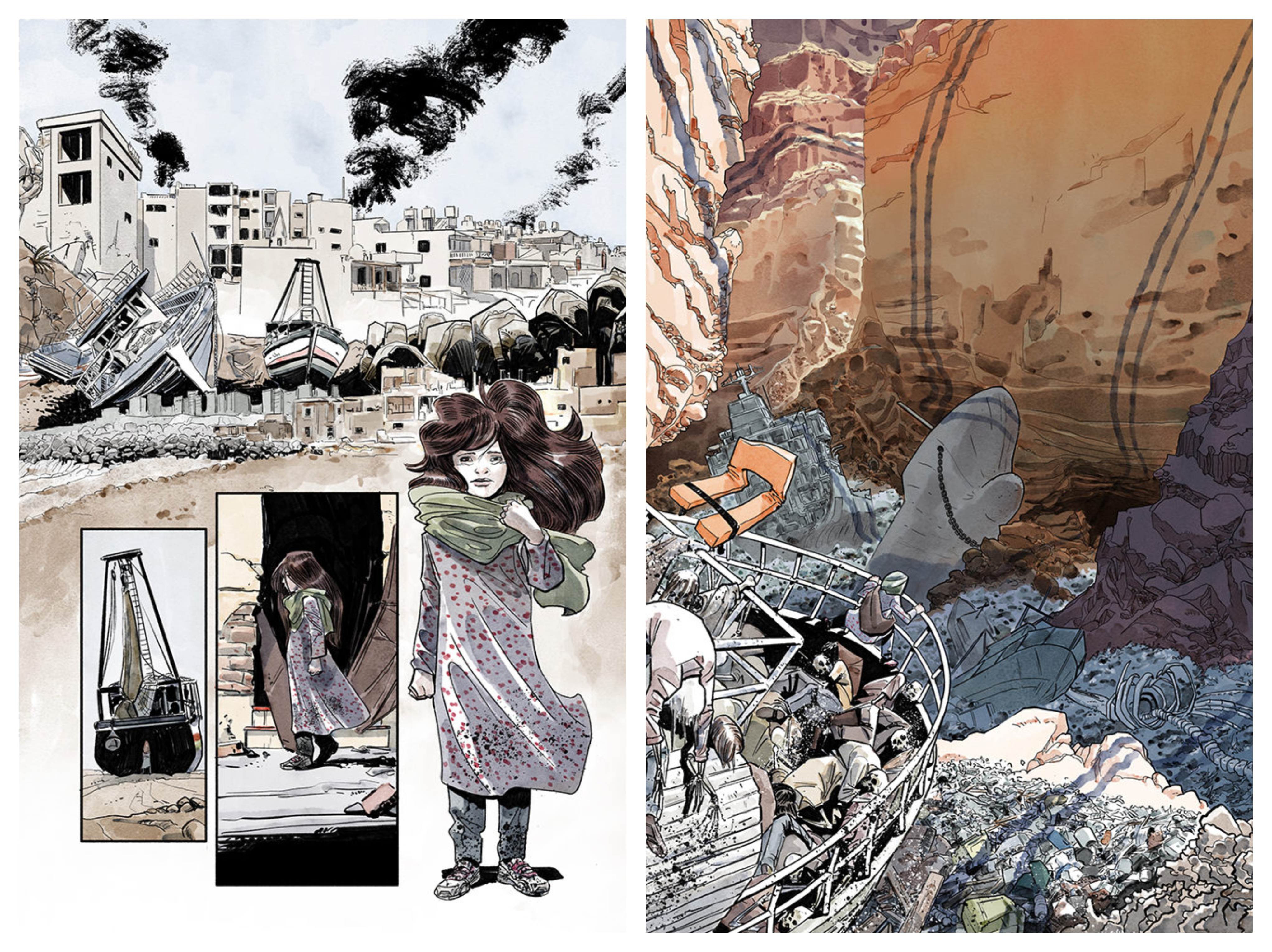 As a minor traveling alone, Amalia is particularly exposed to various risks that put her wellbeing in danger. Children are extremely vulnerable throughout their migratory journeys. They are often more exposed to becoming targets of trafficking, robbery, and abuse, making it critical that the EU and its Member States enhance their understanding of the dynamics that render some migrant groups more vulnerable, and develop mechanisms to identify these groups and treat their cases accordingly.
Like Amalia, many migrants embarking on the perilous migratory routes to Europe risk losing contact with their loved ones; even when travelling together, they can be separated at some point in the journey. The loss of contact can greatly influence their decisions and affect both their physical and psychological welfare. This is why the International Committee of the Red Cross (ICRC) and National Red Cross and Red Crescent Societies work together to locate people, put them back in contact with their relatives, and try to clarify the fate of those still missing. In the EU, the Restoring Family Links (RFL) services of European Red Cross Societies receive thousands of tracing requests each year from people in search of loved ones.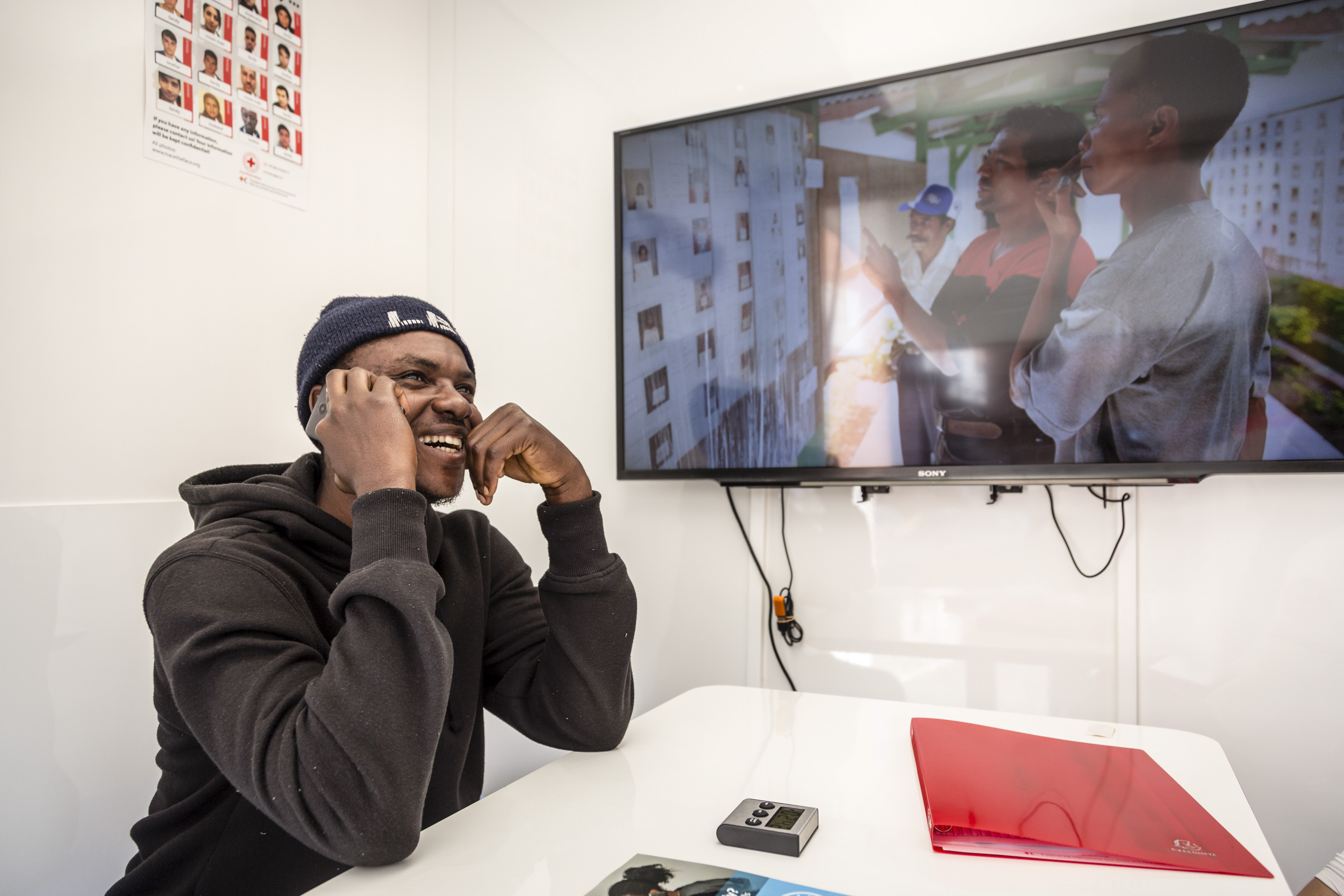 By shedding light on the conditions in which migrants find themselves as they make their way to Europe, "Mediterraneo" aims to address the fear and stigma that arises from the unknown and to raise awareness of the collective responsibility of protecting people on the move. This initiative is one of many undertaken by the Italian Red Cross to help increase social cohesion and frame a more positive narrative around diversity. For example, a previous campaign in collaboration with the Treccani Encyclopaedia promoted values through the Italian language, with words such as Respect, Trust, and Strength. Additionally, in an effort to build mutual respect between different cultures and traditions, the Italian Red Cross recently worked with the National Cinema Museum in Turin to organise an exhibition on the life of migrants in reception centres.
To reduce the vulnerabilities linked to migratory routes to Europe and ensure that Amelia's story becomes a thing of the past, an effective framework for safe and legal migration to the EU must be implemented, including by facilitating family reunification and addressing the legal, practical or administrative obstacles that limit family unity.