Published on
Strengthening response to multi-site emergencies
Recent years have seen a rise in various types of major incidents – whether technological, man-made, or natural – occurring simultaneously in different locations. As first responders in many of such emergencies, the need to enhance the understanding of Red Cross volunteers and staff, as well as their preparedness for the associated risks has become crucial. As a result, several National Red Cross Societies came together to work on a project named Multi-site Events Response and Coordinated Intervention (MERCI). The project aimed to assess the needs of responders, to analyse current knowledge, practices and tools, and to develop guidelines for the management of multi-site crises.
At the end of the 2-year implementation period, project partners for together in Brussels on 21 February, to discuss results and lessons learned. We sat down with Chief Secretary at the Bulgarian Red Cross Sofia Stoimenova and Peter Yovkov, International Cooperation and programmes, to learn more about their work as MERCI partners.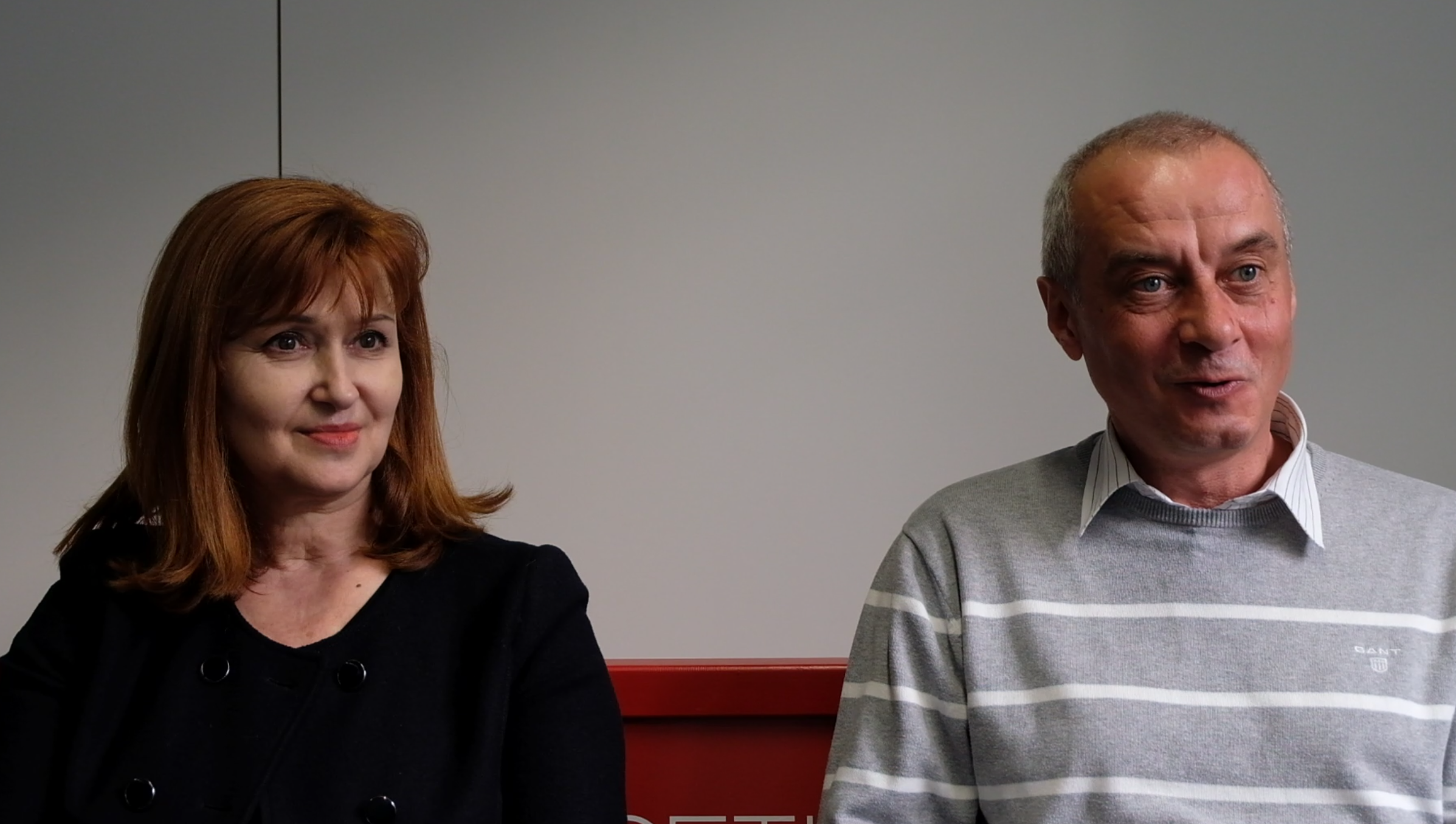 Can you tell us what the MERCI project is?
MERCI developed a new collaborative approach to incidents that have become more prevalent in recent years and heavily impact emergency response systems. Multi-site, multi-risk events consist of several urgent situations that simultaneously disperse available resources and assets in various directions. Without efficient coordination, results can be dramatic. National Red Cross Societies in France, Portugal, Italy, Spain and Bulgaria thus decided to work together to design new approaches to crisis response, share resources, reduce risks, and improve people's safety.
First, each partner analysed its way of working and assessed the level of preparedness of its volunteers to see what needed to be improved. The Red Cross in each country is operating in a specific context, with different roles and responsibilities which need to be taken into account. Improvements were clearly needed, not only in terms of internal coordination, but also regarding collaboration with public authorities.
Given these different national contexts, how did Red Cross Societies work together within the framework of the project? Was there complementarity between them?
Yes indeed, because the guidelines we developed, as well as the shared operating procedures that can be adapted to local contexts, were based on our respective knowledge and the exchange of experiences. Together, we produced a complete training programme of 11 modules to enhance the capacities of our teams. This tool can be integrated into existing training methods.
Although each partner was responsible for a specific task during the implementation of this project, we worked together to develop all the tools. We also learned a lot from the civil protection actors, who have been affected by these kinds of disasters in the past.
What are the gaps that were identified through the project? Why is there a need to improve multi-site, multi-risk emergency response?
The idea for the project came from the French Red Cross, which experienced the aftermath of the terrorist attacks in Paris in November 2015. Our colleagues wanted to share what they had modified in their procedures and plans, as well as their approach to responding to events involving chemical or biological risks. Building on this and the experiences of partners in other countries, we have produced tools that can cover a wide range of events.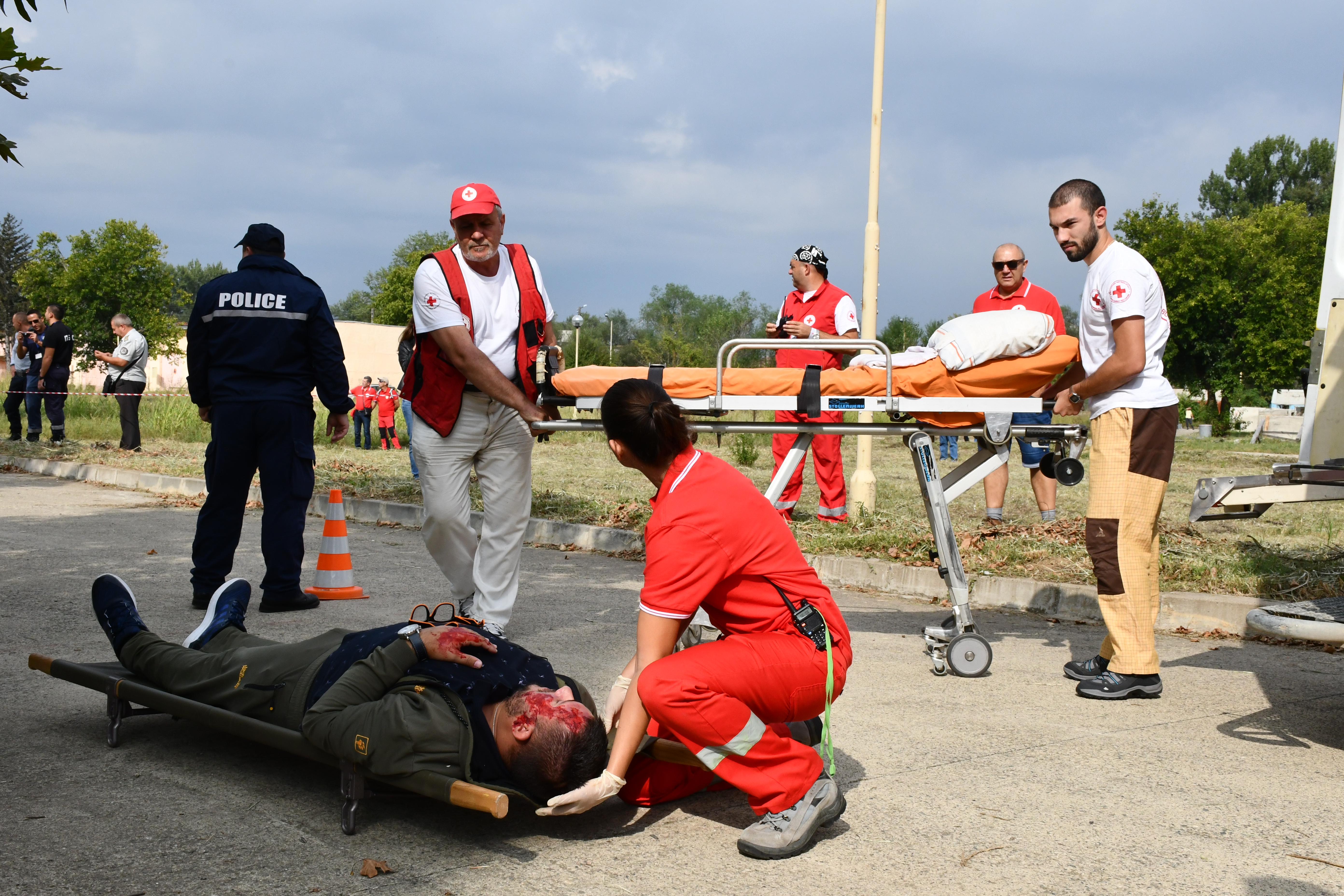 The role of National Red Cross Societies in crisis situations is very precise and recognised, with specific laws that define these responsibilities. Nowadays, with disasters increasing in intensity and complexity, and affecting many people, we decided that it is important for us to join our efforts and build capacities we are more effective when we work with public authorities as auxiliaries to the state in the humanitarian field.
Can you share your experience in collaborating with public authorities in the framework of the project in Bulgaria?
We have a good partnership. Not only with local authorities, but also with the ministries involved in crisis management, as well as the fire brigades. The Bulgarian Red Cross is part of the national disaster response systems, which is stipulated in Bulgarian law. During the exercises and training sessions that took place throughout the project, we worked closely with our national authorities, exchanging information and defining various policies and procedures together.
During the simulation exercises, we test our abilities. We were able identify the gaps and try to improve in order to be more prepared when we are called on to provide assistance to those in need. The project provided an opportunity for all partners to move away from the scenarios they are used to and see which additional capacities are needed to efficiently react to multi-site situations. The world is changing, the external environment is changing, and we need to be prepared and reflect that in our response systems.
The main aim of the MERCI project is to protect citizens. How do you evaluate the impact of the project in terms of protecting the public?
Protecting citizens is our mission. While taking account of the specificities, traditions, and contexts in each country, our common goal is to contribute to the wellbeing of the entire population by enhancing our knowledge, and improving our skills and preparedness. We can really do something meaningful to respond to present challenges and difficulties, and even make a prognosis of what will be needed in the future.
Since the beginning, the project targeted a specific group of people – a large number of people in Europe who can and do save lives – Red Cross volunteers. The tools developed during the MERCI project aim to help volunteers who are not used to dealing with emergencies, and who are called on to become rescuers and lifesaver. Our volunteers need to be prepared so that they can act with more confidence in these specific situations – a continuous process because we need to make sure that newcomers are adequately trained.