Published on
Tackling child poverty together
In 2022, almost 1 in 4 children in the European Union were at risk of poverty and social exclusion. Eurostat data reveals that families in which parents have higher educational attainment are less likely to risk experiencing poverty and social exclusion. Children growing up in poverty or social exclusion often encounter difficulties to do well at school, enjoy good health and realise their full potential later in life. They also face a higher risk of becoming unemployed, poor and socially excluded as adults.
National Red Cross Societies have a wealth of experience in providing a range of support for children and families in need. Focusing on the needs of people who are at risk of exclusion, they often fill the gaps of insufficient support structures at the national, regional and local levels.
Across Europe, Red Cross societies offer early childhood education and care services which contribute to facilitating access to every child in need. Maternal and parental centres accompany families during children's first years of life and provide technical and psychological support for parents. Assistance for families also includes activities to prevent homelessness and help to ensure stable transitions for children and young people from state care to a life of independence. Education services directed to older children are strongly shaped by volunteering, which provides continuous training opportunities and activities that develop knowledge that can be applied to personal and professional life. For example, training on first aid and healthy nutrition is developed together with health programmes which promote healthy lifestyles and positive mental health, as well as awareness raising to prevent and combat communicable and non-communicable diseases.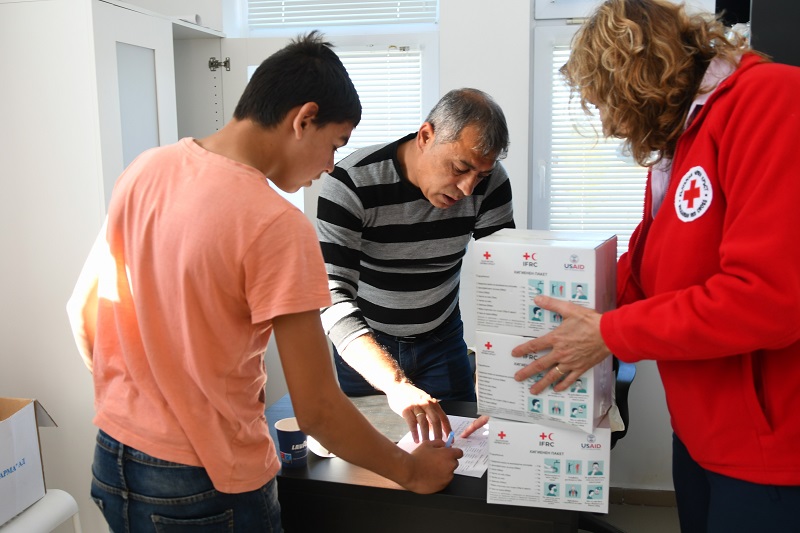 With the number of children at risk of poverty or social exclusion in the EU rising in recent years, efforts to address the causes and consequences must be strengthened. To face this challenge, the EU has undertaken several important policy initiatives to support Member States in working to reduce child poverty at the national, regional and local levels.
One of these is the European Child Guarantee, which puts into practice Principle 11 of the European Pillar on Social Rights on childcare and support for children. The Child Guarantee aims to tackle child poverty, foster equal opportunities and prevent social exclusion by guaranteeing access for children in need to a set of key services: early childhood education and care, education and out-of-school activities, housing, healthcare and healthy nutrition. Member States must set out national action plans (NAPs) detailing the measures that the country will undertake to ensure equal access to quality childcare by 2030.
For these plans to be effectively implemented, the NAPs should be integrated with broader national instruments and departments through a comprehensive and integrated approach which includes services for both children and for family support. A person-centred approach is crucial. All children should benefit from child-centred care plans that are tailored to their individual needs so that every child has access to essential services, without distinction or discrimination.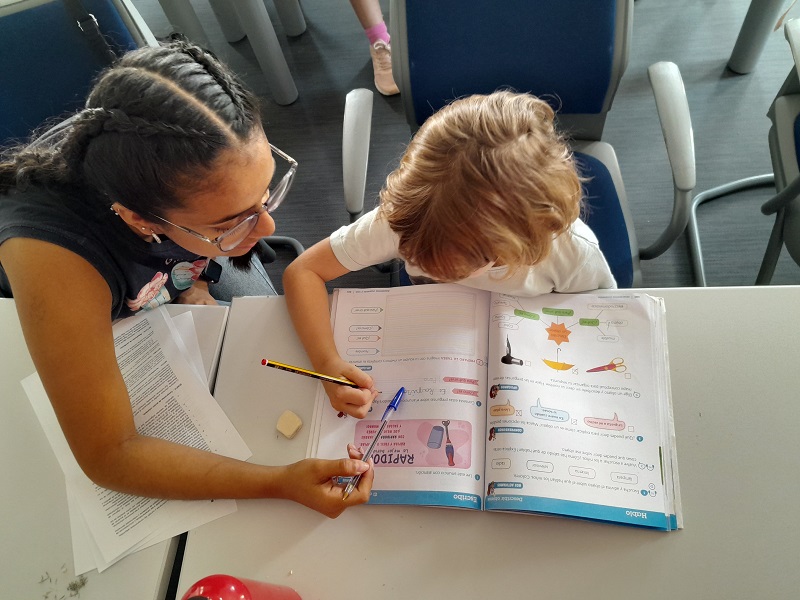 The Red Cross works to ensure that people's needs are met through holistic, person-centred approaches. High quality services depend on evidence-based programming that is shaped and led by the affected community, with the support of trained volunteers and staff. Community engagement and accountability thus represents a cornerstone of our work; communities play an active role in designing and managing programmes. Involving the community also facilitates social innovation and local experimentation to maximise the social impact of our activities.
As Member States implement their NAPs, there is an important opportunity to bolster the impact of local, regional and national efforts to improve the situation of millions of children experiencing poverty and exclusion across the EU. However, Member States cannot do it alone. Not-for-profit social organisations such as the Red Cross, work in proximity to children and families who are either at risk or already experiencing poverty, are key actors in ensuring efficient implementation and in monitoring the results and impacts of these interventions.