Published on
Voices of young people at European level – the European Youth Network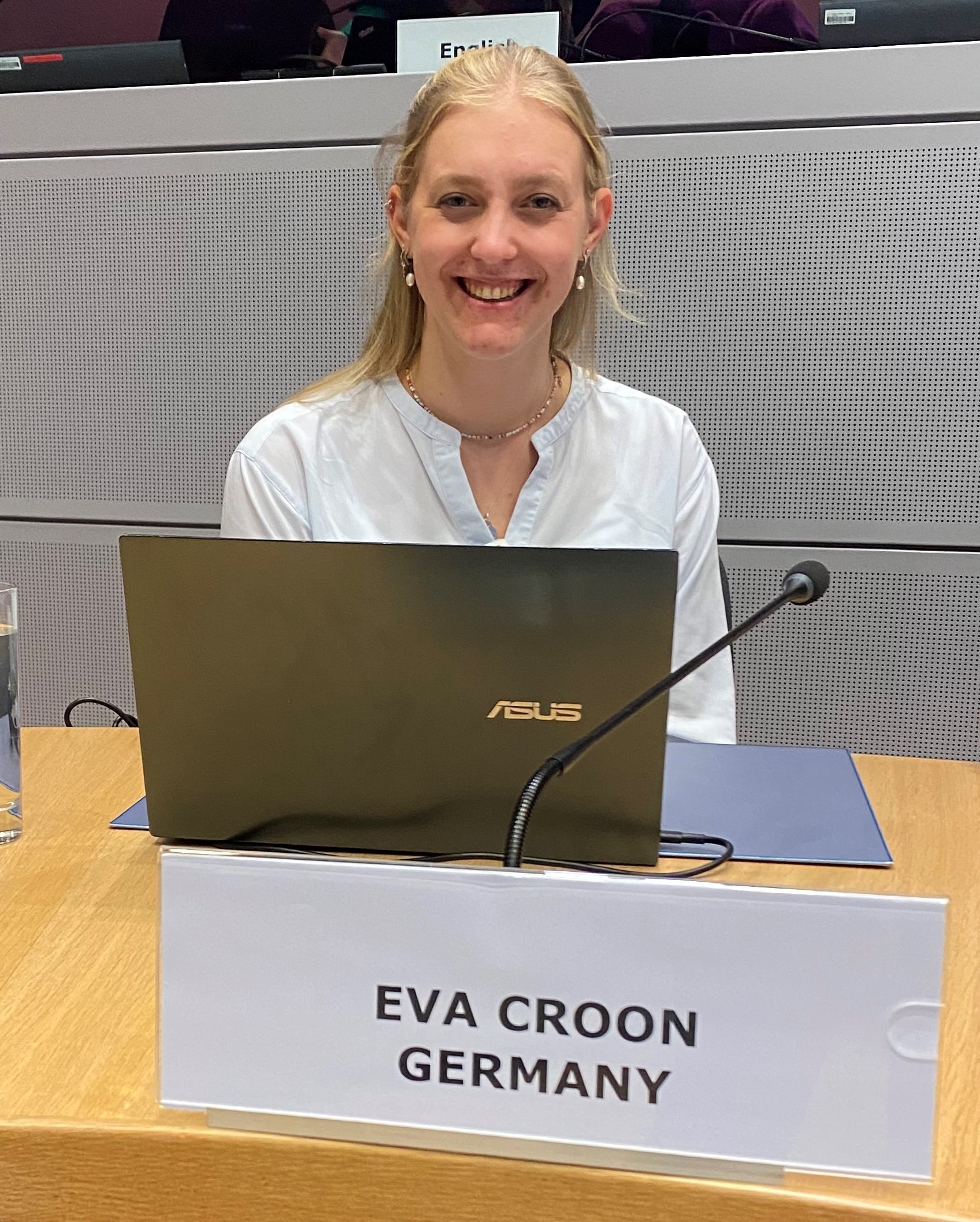 The Red Cross Red Crescent European Youth Network (EYN) has empowered young people across the International Red Cross and Red Crescent Movement since 1975. It creates links between more than 800,000 young volunteers across 53 member countries in Europe and Central Asia to facilitate the exchange of good practices and advocate on behalf of its young members. The EYN operates as a coordinator for joint activities by National Red Cross Red Crescent Societies and young volunteers who are interested in international humanitarian work.
We caught up with Eva Croon from the German Red Cross Youth who is currently serving as Vice-Chair of the EYN and recently represented her organization during a meeting with European Commissioner for Crisis Management, Janez Lenarčič. Eva was also elected as Vice Chair of her local German Red Cross Youth branch at the age of 16, making her the youngest leader in the association's history.
Why did you join the German Red Cross Youth?
I joined the German Red Cross Youth in 2013 after doing a first aid course where I instantly fell in love with the International Red Cross and Red Crescent Movement – its values, the atmosphere, and the people. As Vice-Chair of the local German Red Cross Youth branch in my community, I am in charge of political education and communications. Moreover, as Vice-Chair of the EYN, I volunteer every day, mostly in fields of advocacy, policy and strategy. Understanding youth organizations as democratic forms of self-organization and representation of interests, we need to take responsibility as part of civil society and participate in dialogues and decision-making on behalf of our communities to fully live up to our humanitarian values.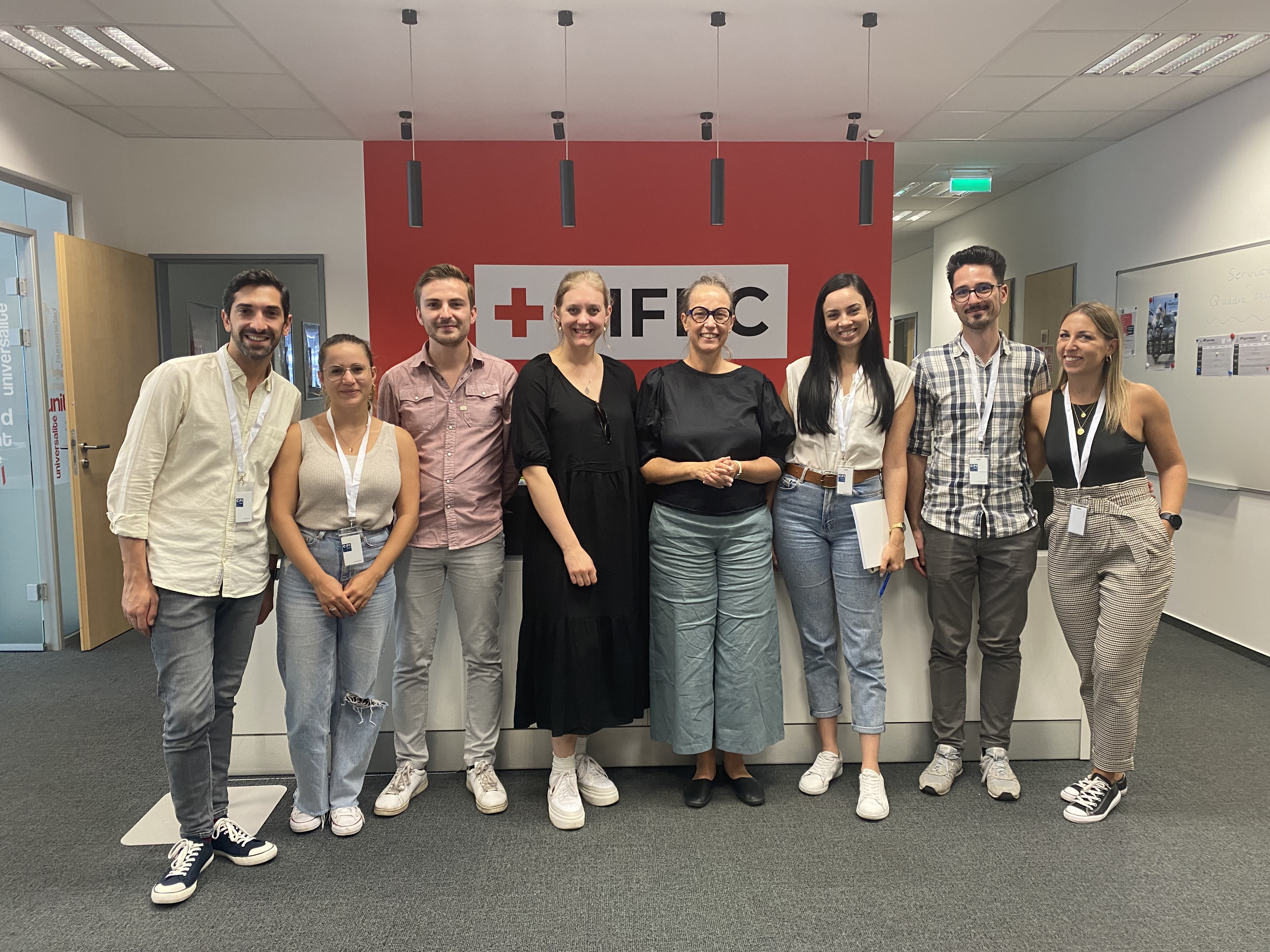 What kind of activities does your team organize?
The EYN's coordination committee is made up of seven representatives directly elected by EYN members. We work on five thematic priorities - climate crisis, mental health and wellbeing, diversity and inclusion, migration, and humanitarian education – by coordinating projects, strategies, policies or events in the region and mainstreaming youth into these topics. In collaboration with the International Federation of Red Cross and Red Crescent Societies (IFRC) Regional Office in Budapest, the Red Cross Office EU Office and National Red Cross Red Crescent Societies, we bring young perspectives to humanitarian activities and advocate for these at events and conferences. We also represent our values at the European Youth Forum, a platform of over 100 youth organisations across Europe. Furthermore, we contribute to humanitarian diplomacy by advocating for matters close to our hearts, from the needs of young people affected by humanitarian crises to efforts in healthcare or climate measures.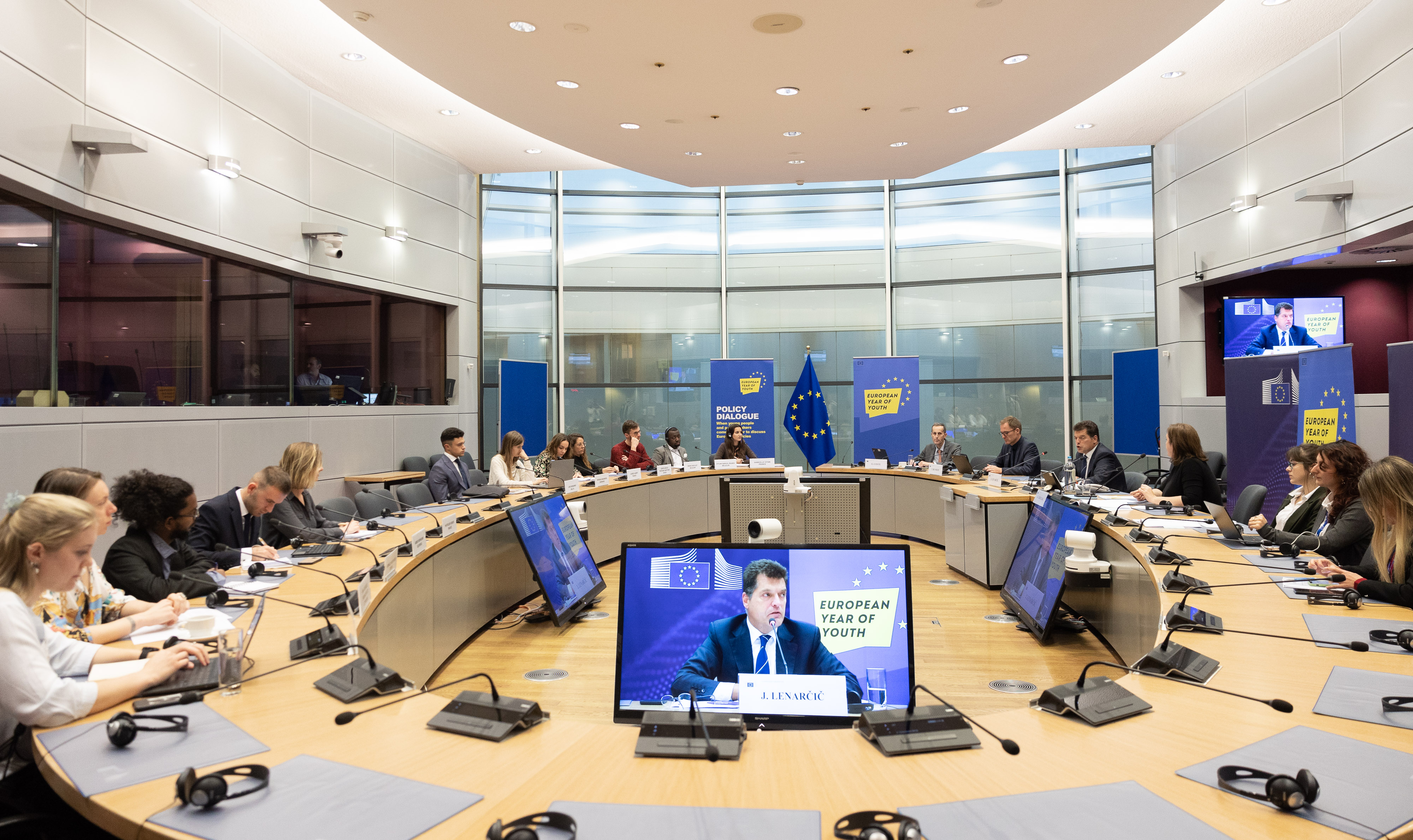 What are your views and hopes for the future?
Young people grow up in an ever-changing world challenged by multiple crises. We watch political leaders fail to encounter these challenges and witness empty words in global fora which are not followed by large-scale actions, even though sufficient scientific research proves what needs to be done. We witness breaches of International Humanitarian Law through the screens of our phones and see people suffer from armed conflict, climate-induced disasters and pandemics. This is frustrating and often does not leave much space for hope. I then like to look around at my friends and colleagues who spend all their energy volunteering or advocating for action, driven by the humanitarian values that are so deeply ingrained in our identities. This gives me energy to continue.
As a representative of the EYN, you recently met Commissioner Lenarčič. In this European Year of Youth, what did you address in your conversation with Commissioner Lenarčič?
With support from the German Red Cross, the IFRC Regional Office Europe and the Red Cross EU Office, I had prepared to speak on the climate crisis and its humanitarian consequences, International Humanitarian Law, the connection between humanitarian action, development work and peacebuilding and the mandate of the Directorate-General for European Civil Protection and Humanitarian Aid Operations (DG ECHO). It is urgent to raise our voice on the needs of young people in humanitarian crises, which are not sufficiently addressed in the work done by DG ECHO. I asked how the EU will ensure that the needs of young people are met during crises and how we can further support and protect young people as change-makers and peacebuilders in their communities. Finally, I advocated for implementing and respecting International Humanitarian Law and principled humanitarian action during my intervention – something we can never go without in our humanitarian work.