Published on
Volunteering to facilitate social inclusion
Participation in community life is a key driver of social inclusion, including for migrants. Often, Civil Society Organisations (CSOs) are among the main actors who are regularly in contact with migrants, responding to their needs through a variety of integration and reception actions. It is therefore important that they have adequate means to support migrants to enhance their contribution to the receiving community. The new EU Action Plan on Integration and Inclusion (2021-2027) adopted by the European Commission earlier this year,emphasises the need for a multi-stakeholder approach and increasing the participation of migrants inintegration processes. What is still missing though, are concrete and inclusive ways to empower individuals. Positively enough, EU funding for projects that promote volunteering actions co-designed by migrants and communities, is identified as one of the key objectives.
Volunteerism offers a unique bridge between different members of a community. Through a wide range of volunteering activities, National Red Cross Societies across Europe facilitate social interactions and promote active citizenship. Such initiatives show the positive impact that volunteering can have in building trust and increasing the visibility and recognition of migrants' contributions to their communities. Volunteering also helps to establish a dynamic social life and contributes to developing useful skills and experiences. Creating meaningful opportunities for migrants to shape and define integration processes contributes to promotingrespect for diversity and fighting intolerance, prejudice, and discrimination.
In Greece, the Hellenic Red Cross runs two multifunctional centres which have placed volunteering opportunities for migrants at the core of their work. One is located in Athens and has been in service since 1997, while the other one was established in Thessaloniki in 2017 to accommodate newly arrived asylum seekers. The overall philosophy behind these multifunctional centres is to enable migrants to feel safe, connected, and informed. For example, through the community volunteering system, volunteers help newcomers to navigate the Greek system, including by teaching language lessons in Greek, English, Arabic and Farsi, by providing after-school assistance, and by carrying out psychosocial support activities. With the assistance of local staff, migrants who are more familiar with the system provide a wide range of services to others who are facing a more uncertain living situation in Greece. This support includes help with registering and obtaining the necessary documents in order to be eligible for employment and to access social services, such as education and medical care.
"Being a volunteer is the greatest thing!", says Kate, a community volunteer from Cameroon. "I have been a volunteer at the Multifunctional Centre in Athens for more than a year. Being a refugee myself, the opportunity to volunteer helps me a lot psychologically, because talking with refugees, comforting and helping them to integrate in society makes me understand that there is still hope. No matter what we are facing, we need to move on."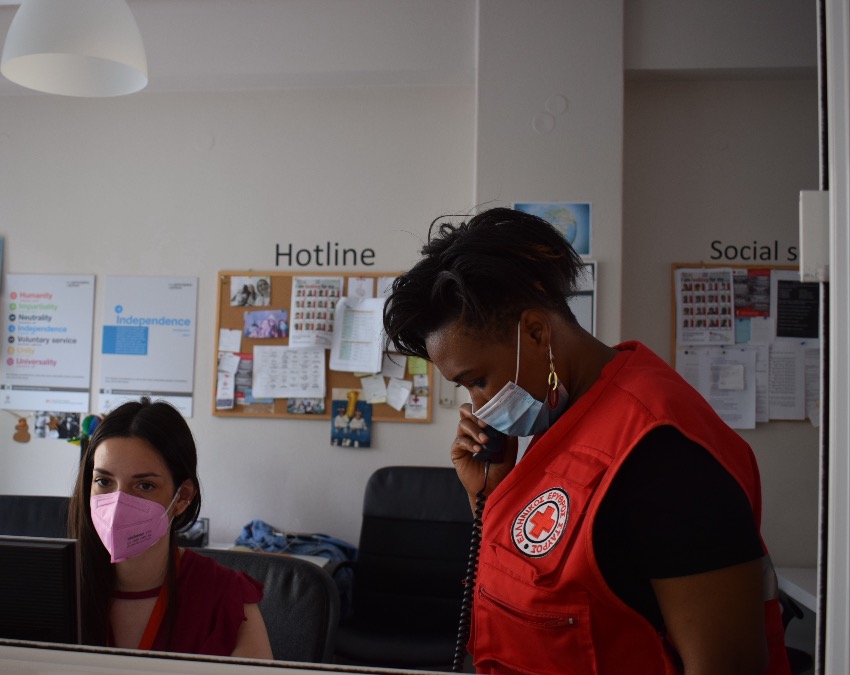 This holistic approach aims to build resilience and encourage autonomy in everyday life through community volunteering. It is a way enabling the resources and knowledge that individuals need to help their communities grow in a sustainable manner. Additionally, new connections to people living in similar situations are established, which may otherwise be difficult in many urban settings. Young people below the age of 18 are also offered training and guidance to become volunteers, as well as a chance to participate in several learning and recreational activities, such as a summer school, or photo and audio-visual classes. These activities help to build confidence and provide tools to facilitate social integration.
With agreement reached on the new Asylum, Migration and Integration Fund (AMIF), it is now a key moment for Member States to design their national programmes in a way that truly responds to integration needs of migrants. In doing this, they should capitalise on existing projects that promote participatory practices like the Hellenic Red Cross' multifunctional centres. Migrants and the civil society organisations who work with them need to have a say in the preparation, implementation, monitoring and evaluation of AMIF national programmes, as stressed by the Red Cross and other civil society organisations (CSOs) at EU level.