A refuge for young LGBT people in Rome
"My mother's boyfriend would beat me, saying that people like me were a waste of humanity. She told me that I disgusted her, and kicked me out of home. My dream is to have a beard and not to see the breast ever more."
That is how Flavio described his harrowing family experience as a transexual. He was a guest in 'CASA+' set up by the Italian Red Cross in Rome, the first house of hospitality for young LGBT survivors of violence who suffer from discrimination and social exclusion in Italy.
CASA+ is a unique shelter that provides temporary accommodation for gay and transexual people who have been subjected to violence or discrimination as a result of their sexual orientation and need a safe place to rebuild their lives. The project draws on the experience of the French association 'Le Refuge', which offers temporary shelter and support to young victims of homophobia and transphobia in cities across France.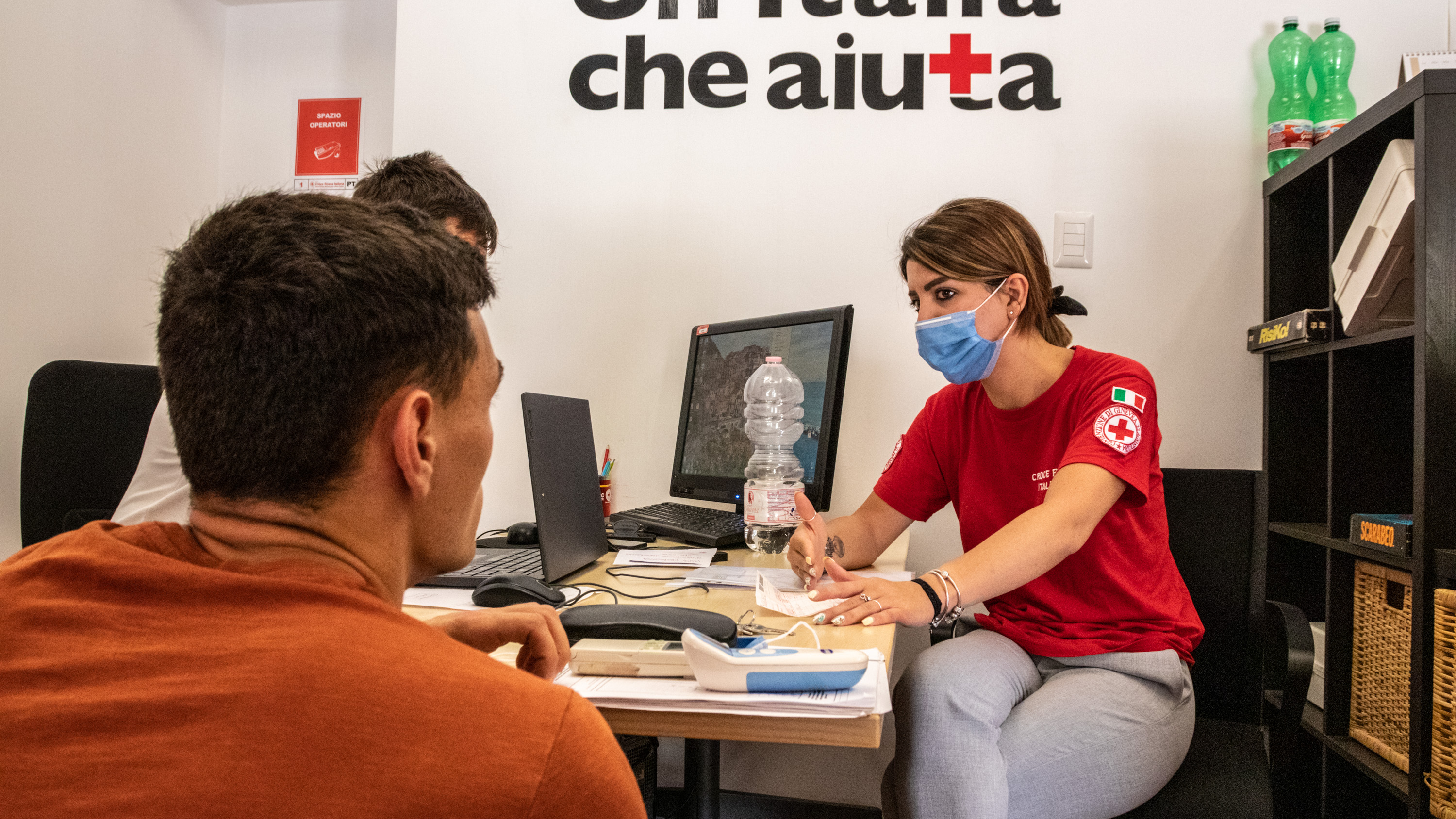 Alexia, a guest of the house explained: "I found a family here. I changed as a person and feel happier and more self-confident. I have had the chance to meet new great friends, and I found an amazing member of staff who is supporting me, never letting me fall down and helping me to realise my dream of opening a beauty shop."
In CASA+, it is important to help the guests in their daily life, in recovery, and in their relationships with their families. Qualified Italian Red Cross staff provide residents with a wide range of professional and counselling services: they offer psychological support to overcome problems and facilitate peaceful family and social reintegration; legal assistance; educational guidance to enhance and support integration at school; career advice for guests to find jobs or better integrate in professional settings; and mediation with social and cultural services, as well as with families.
The house can host up to eight people between the ages of 18 and 30 and the period of stay is from 6 to 12 months. Its main goal is to help each of person in different processes, facilitate their reintegration, and accompany them with multi-disciplinary support along the way.
Calling the national green number (800.065510) or texting by WhatsApp to +39 370 128 8375 people can ask for help and access to CASA+.
Given the limited capacity, access is managed through a waiting list based on the team's assessment. Staying inside Casa + is completely free for guests.
CASA+ is only part of the Italian Red Cross' efforts to defeat discrimination based on gender and sexual orientation, to promote human rights and to raise awareness among citizens and local institutions. For more information, kindly check: https://cri.it/cosa-facciamo/sociale/vittime-violenza-discriminazione/ and https://cri.it/casapiu/
Basic information
Activity name
CASA+
Country
Italy
Duration
Ongoing since 2016
Partners
Italian Red Cross
URL