Accompanying children to visit their parents in prison, key to maintain family ties
Around 17,000 children are affected by the imprisonment of a parent in Belgium, and 9,000 of them reside in the Wallonia-Brussels Federation. Since penitentiary institutions are often remote, far from urban centres and poorly served by public transport, many families do not have sufficient resources to travel long and costly distances. Due to economic and financial constraints, half of them can never visit their parents deprived of their liberty, and studies reveal that the confinement of a parental figure has psychosocial and emotional repercussions on minors and their family structure.
In response to this challenge, since 2004 the Belgian Red Cross (French Community) has trained, supported and coordinated more than 1,170 volunteers to accompany children's visits to their detained parents within the framework of the project 'Itinérances' (Itineraries), which is aimed at particularly vulnerable families. The initiative now covers the 18 penal establishments of the Wallonia-Brussels Federation, and has already helped 3,000 children to re-establish ties with their parents deprived of their liberty. Without this service, 35% of the children accompanied by the Relay Children-Parents (REP) and inmate support services would never meet their incarcerated parent(s).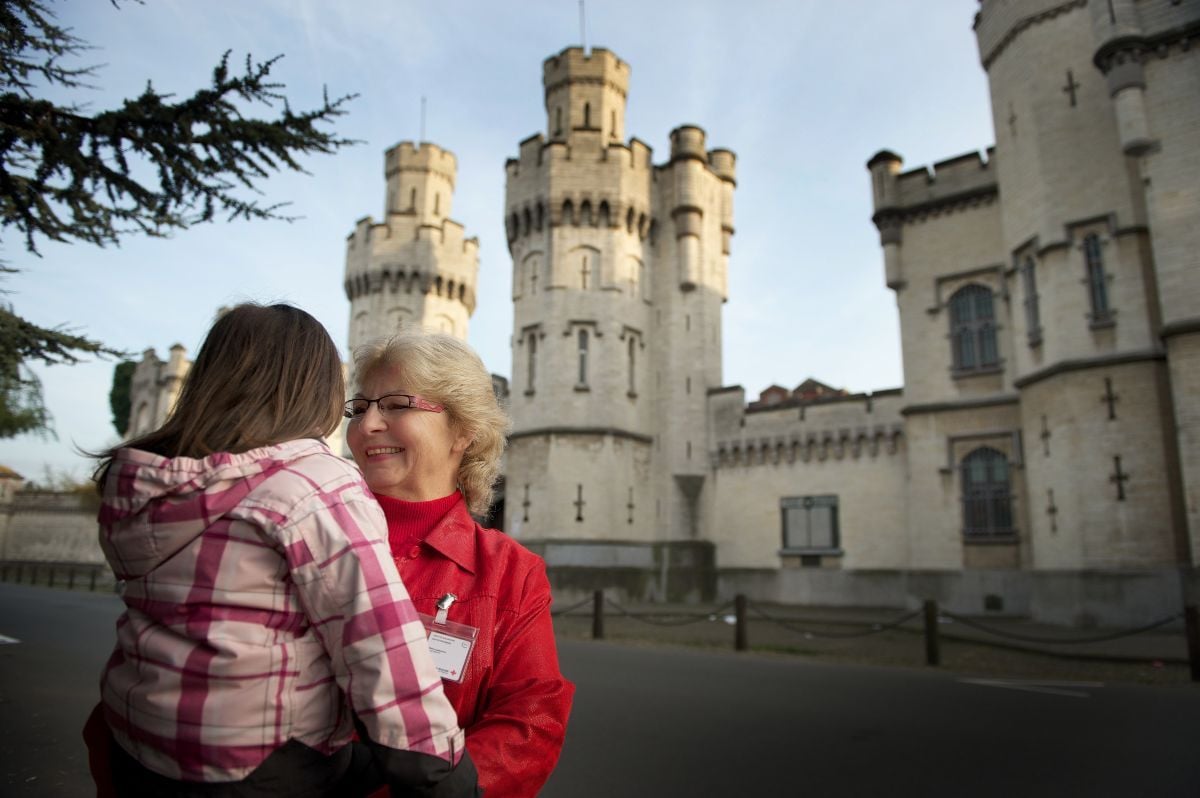 The Belgian Red Cross collaborates closely with the Relais Enfants-Parents (REP) and the Services of Assistance to Detainees (SAD), which address the needs of detained persons and aim to maintain and foster the relations between them and their children. These organisations have teams of psychologists, social workers and cultural coordinators who prepare and support the meetings between the child and his or her parent, and may request the Belgian Red Cross support due to the length of journeys, the lack of vehicles or availaibility public transport, financial difficulties and family experience or problems in reconciling daily life with the schedule of visits, among other reasons.
Within the project, Belgian Red Cross volunteers accompany the same children in teams of two, by car or public transport, once or twice per month. The volunteers go with the child from their home to the prison, and they offer him/her a space for discussion during the trips – including at the end of the visit.
"We do not realise at all the difficulties when we think about small children visiting their parents in prison. We think it's simple, that they can take the bus, a car. In reality, it is very very hard. Generally, the parents have been separated for a long time, so there is a certain power balance between them which makes it hard for the children to reach the prison," explains Karine Belary, Belgian Red Cross volunteer. Paul Sarlet, who is also collaborating in this project, echoes that: "If you look at things form the prisoner's perspective, it is a person who made a mistake in life, like any human could. He still has the right to see his children – and the children should not be punished."