Bringing families together
Although the right to family life is well-anchored in international and European law, beneficiaries of international protection still face multiple challenges to exercise this right in practice in the European Union (EU). People who flee persecution or generalised violence often experience family separation, and family reunification procedures are usually the only way to ensure that their right to family life is respected.
Yet, family reunification is often limited by legal and practical obstacles. Such impediments relate mainly to administrative delays, stringent requirements, fees, lack of information on the intricacies of the law and the absence of affordable advice on how it applies to individual situations. After 2015, in response to the increased numbers of asylum-seekers arriving in their territory, many Member States have introduced further restrictions, principally affecting beneficiaries of subsidiary protection that in several instances need to wait for up to three or more years before applying for family reunification – or are obliged to provide evidence for income, accommodation and health insurance. These practices can seriously undermine people's well-being, threaten the safety and lives of family members left behind, and inhibit the integration process, ultimately to the detriment of the host community as well.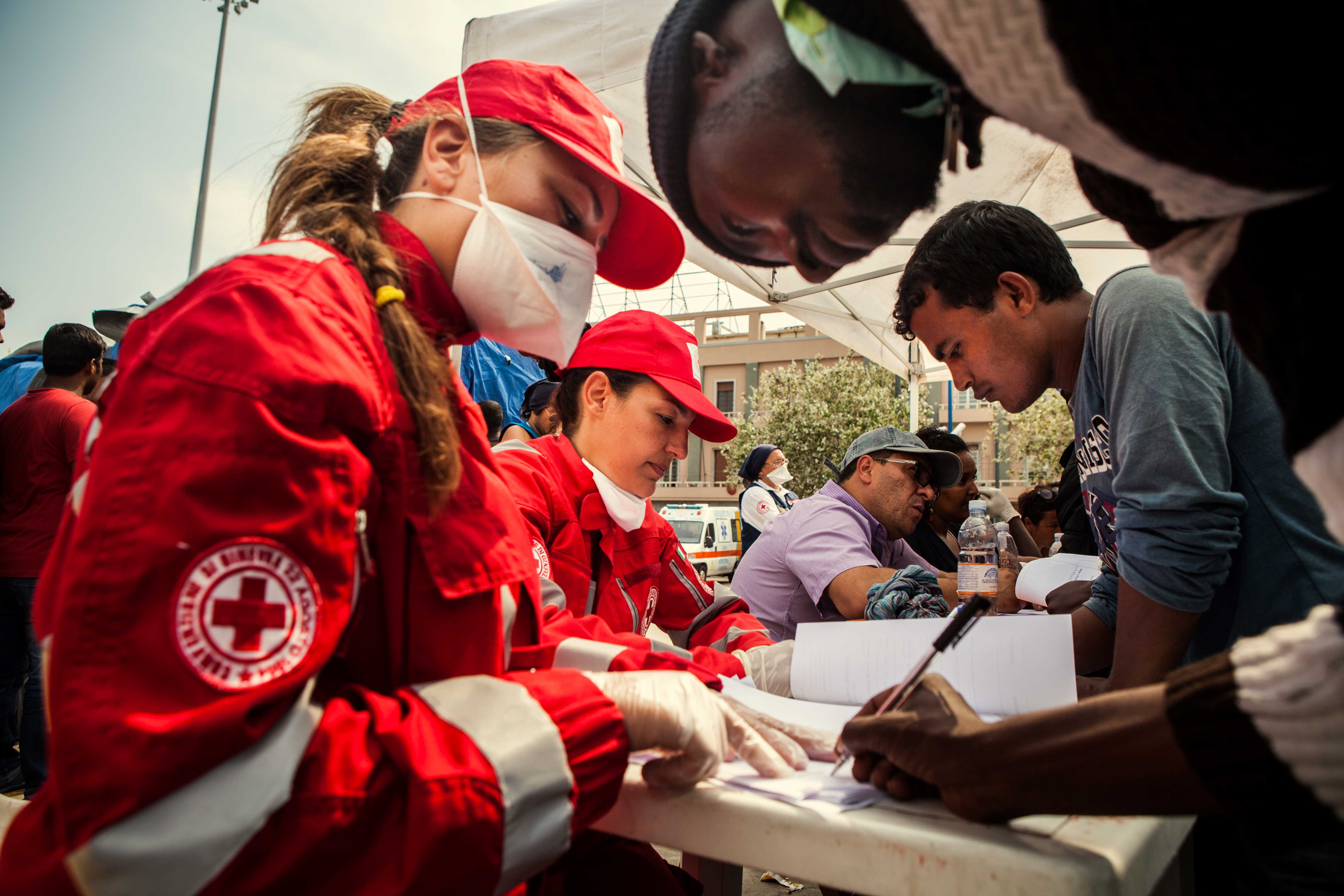 National Red Cross Societies across Europe witness the negative impacts of family separation, and strive to address the policy, legal and practical challenges that affected individuals may face. To this end, they implement a plethora of activities that build upon their Restoring Family Links service, which aims to prevent separation and disappearance, clarify the fate and whereabouts of people reported missing, restore and maintain contact between family members. After restoring contact between family members, they often provide legal and practical assistance throughout the family reunification procedure including with travel arrangements and covering the -usually- excessive flight costs for family members allowed to travel to Europe. Their services are accessible to a wide range of beneficiaries, such as adults and families with refugee status, persons with subsidiary protection, unaccompanied children, but also all migrants with other type of residence permits.
The examples listed below are indicative of the multifaceted support provided by National Red Cross Societies:
The Austrian Red Cross, for example, runs a dedicated family reunification service through a multi-professional team of around 25 people, including lawyers and social workers, spread across its headquarters in Vienna and various local branches. A physical information desk in the country's capital is complemented by a multilingual website offering information and advice. In addition, the team delivers regular training sessions and workshops to practitioners and volunteers who may come into contact with separated migrants.
Similarly, the German Red Cross counselling service operates in more than 100 offices, with over 200 counsellors. Their online counselling is available in 19 languages. Once family members arrive in the country, the German Red Cross supports them in their integration through mentoring projects, welcome cafes or other programmes on access to the labour market.
In the United Kingdom, the British Red Cross helps migrants to identify which family members are eligible for family reunification. People are assisted in gathering the necessary supporting documents for their application, producing witness statements for any missing documentation, completing the complex application forms, and booking appointments at application centres. "I could never have managed the application on my own. I'm not earning enough money to hire a lawyer. I wouldn't know where to start", shares one user of the service. The British Red Cross also provides further legal advice when cases are refused, and caseworkers help with emotional and practical issues during the application process, including financial assistance with travel costs if the family's application is successful.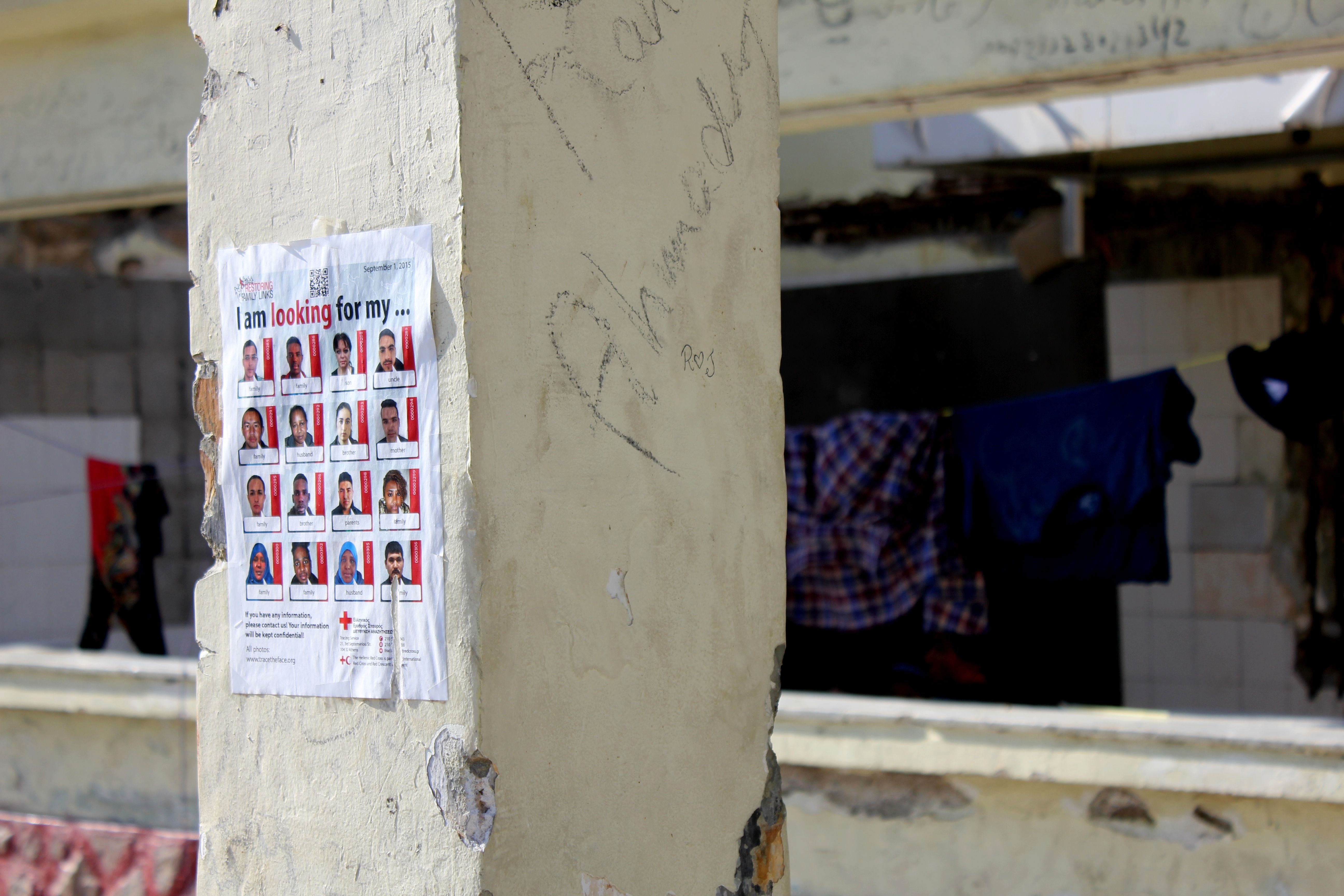 The Swedish Red Cross runs a telephone service on Restoring Family Links, including procedural and legal guidance on family reunification. Information is also available online. It is estimated that over 1,500 enquiries were answered by phone or email only in 2018. The Swedish Red Cross employs a team of advisers and lawyers who provide general information and legal advice, assistance and representation in the family reunification procedure. This process can be lengthy, difficult, and it not often financially supported by the government. Issues faced by people using this service are also flagged with the advocacy team so they can be shared with public authorities.
In the same vein, the French Red Cross family reunification program, created in 2012, provides holistic support: diagnosis of the situation of the sponsor and his/her family member(s) living in a country of origin or transit, information on the French legal framework, referral to other stakeholders if necessary, and help with gathering necessary evidences or taking appointments with French embassies abroad.
Other National Societies, such as the Finnish Red Cross, the Hellenic Red Cross or the Spanish Red Cross have similar far reaching services in place, ranging from punctual assistance to more extended programmes. In some cases, such as the Swiss Red Cross, National Societies also conduct strategic litigation by identifying and pursuing legal cases in an attempt to bring about changes in the law or in policy.
European National Red Cross Societies count on the help of a broad network that consists of International Committee of the Red Cross delegations and National Societies in the countries of origin or transit where the sponsor's family members are residing. In addition, National Societies work closely both with authorities and other humanitarian stakeholders.
The newly set-up Red Cross Red Crescent (RCRC) Family Reunification Working Group aims to enhance cooperation and increase opportunities to support the right to family reunification of international protection beneficiaries, both from an operational and a policy perspective. In doing so, Red Cross has become one of the key players in making the right to family life a reality in Europe and beyond.