Holistic and sustainable assistance for people living with a disability 
People with disabilities account for 12.4% of the total population in Croatia. They are particularly vulnerable to social exclusion, face increased risks to their health, and may experience obstacles and barriers in navigating everyday life. The Croatian Red Cross has long-standing collaboration with public authorities to offer dedicated services to people with physical and intellectual disabilities. An example of this is the so-called 'Daily-care' centre. Established in partnership with the Croatian Ministry of Health and Social Welfare in Županja in April 2021, the centre provides assistance services to people living with disabilities, such as transport, accommodation, nutritional and health care, psychosocial support, social rehabilitation and leisure activities. The daily care programme targets adults with intellectual disability, and can serve up to 40 people at any one time.
The types of educational activities are widespread and carried out in cooperation with the person's parents, foster parents or guardians. They focus on cultivating self-reliance, on improving psychomotor abilities, speech and language, and on developing the skills needed in social environments. Examples of how these skills are being transmitted include physical education, art and music therapy, as well as entertainment and recreational activities. With the support of Croatian Red Cross volunteers, professionals from different fields, such as social workers and occupational therapists, offer daily workshops for the centre´s residents to participate in.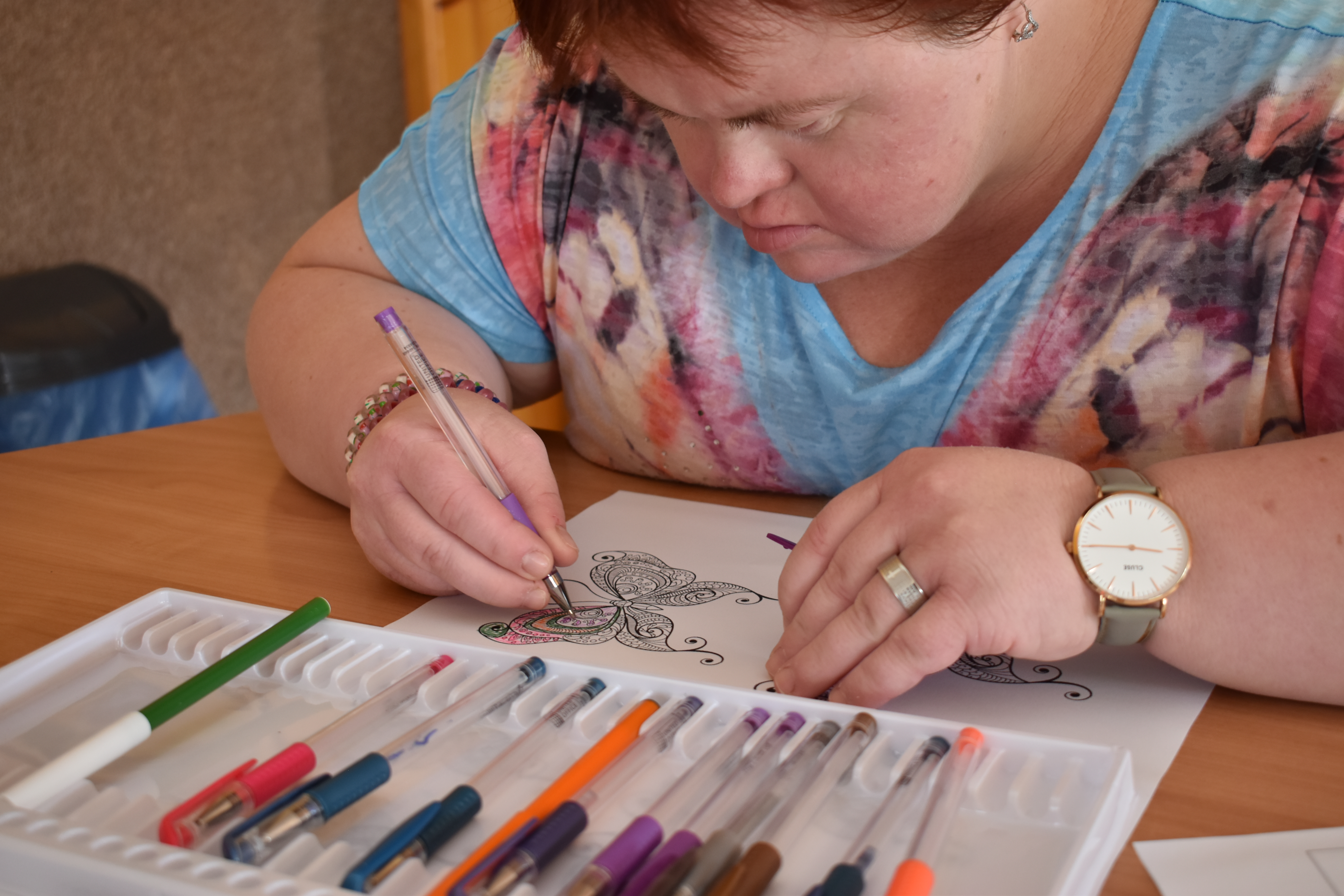 "I volunteer here because I want to be useful", says Ivona Bročić, a Croatian Red Cross volunteer involved in the project. "I cannot describe how glad I am to see that the residents are happy when I arrive. I am a disabled person myself. I have cerebral palsy and tunnel vision, but this does not prevent me from helping other people with disabilities. The daily-care centre is a great place to volunteer because it provides a lot of activities to get involved in".
Beyond the daily workshops, Croatian Red Cross teams encourage residents to participate in cultural events organised by the local community or by the residents of the daily-care itself, for example, the Garden Party held every year to mark the anniversary of the centre.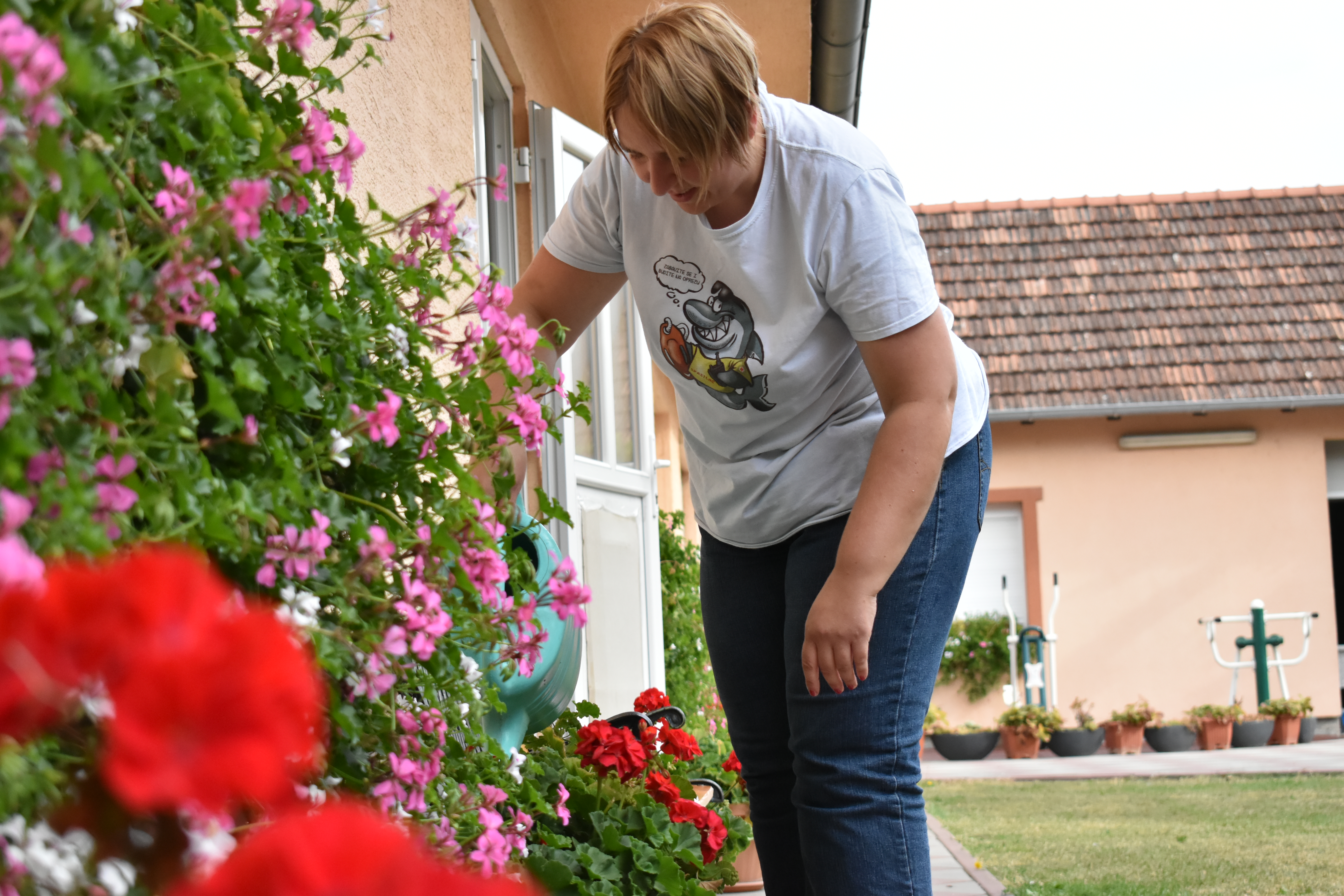 Some people have been participating in the daily-care centre's activities since it was established in 2012. One of them is Martin, a person with an intellectual disability. Martin was placed in foster care as he does not have any relatives who can help him take care of himself and meet his needs. Engaging in the activities offered by the daily-care centre has helped him strengthen his psychosocial skills and supported him to autonomously navigate everyday life. "I have been coming to the daily-care centre for nine years now and really like working in the garden", says Martin. "Coming here means a lot to me, because otherwise in Županja we do not have many options. I have friends here and I love spending time with them".
With its Dailycare Centre, the Croatian Red Cross mitigates the increasing issues of social exclusion and dependence on external assistance of persons with disabilities by promoting their active inclusion and participation in the life of their communities. Through the daily implementation of diverse workshops and projects, people who participate in the programme become more and more independent by learning new skills. The variability of the services offered by the daily-care centre show the value of holistic and sustainable individualised assistance that meets the immediate needs of people living with a disability.