Employment plan to access the labour market
On International Workers Day, the Spanish Red Cross shares the impacts of its Plan de Empleo (Employment Plan) during 2015. The initiative aims to support the people facing the greatest difficulty in accessing the labour market to increase their employability, by providing a wide range of services that are adapted to each person's needs and context.
With an unemployment rate of over 20%, many people in Spain are struggling to find a job. The most common group in 2015 were migrant women, aged between 25 and 54, with few or no qualifications, that have been unemployed for a period of 1-2 years.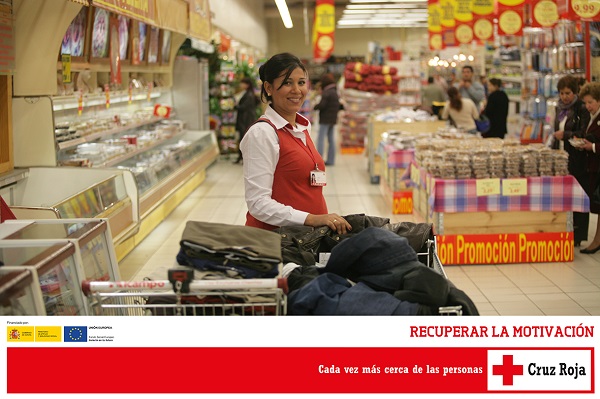 The Spanish Red Cross' Employment Plan services are available throughout the country. In 2015 alone, over 88000 people participated in its activities and projects. As a result, over 15000 people found jobs, of which more than 9600 were women. Significantly, the rate of labour-market insertion for people participating in the Employment Plan rose to 38% (three percent higher than in 2014).

"The Red Cross Employment Plan acts as a safety net and motivational force for people and groups that face greater difficulties in finding employment. It allows them to take action and rebuild new personal and professional aspirations," Maika Sanchez, head of the Spanish Red Cross' Employment Plan.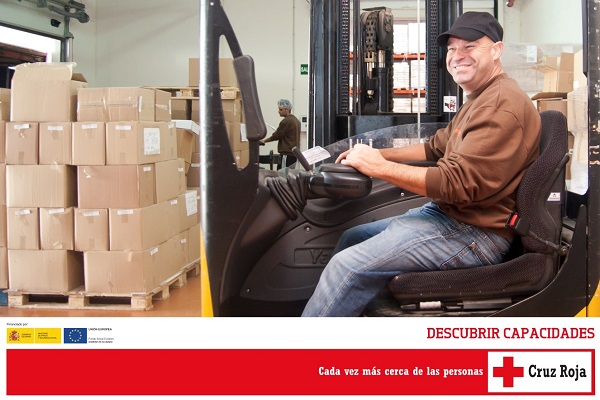 In context of the severe impacts of the global economic crisis in Spain, the Red Cross Employment Plan has developed specific employment support actions targeting the most affected groups. While women continue to be the largest group, the economic crisis has significantly increased their numbers. Similarly, the rate of log-term unemployment has grown, and there has been a rise in unemployment among over 45-year olds and young people with few or no qualifications.
Across the country, more than 6300 volunteers collaborate with the Employment Plan, providing tremendous value through their time, expertise and knowledge to support those facing the greatest challenges in accessing the job market.
Partnerships with companies and public administrations:
The Employment Plan's activities are aimed at helping the most vulnerable through the different stages of their journey towards employment. Services range from advise and orientation in looking for a job, to direct support during a job placement, with a variety of training activities carried out in between to develop the individual's skills and competences, and prepare them to work in a particular sector.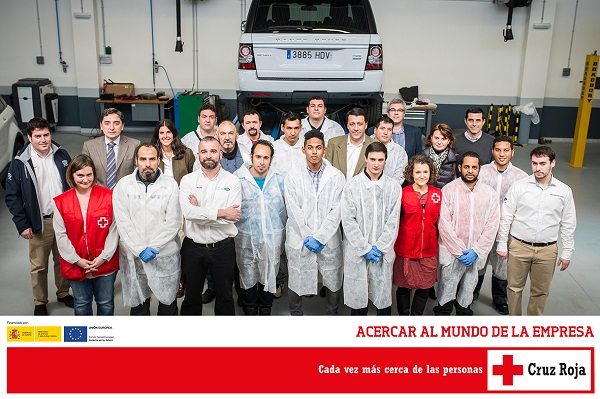 The Red Cross also plays an important intermediary role, facilitating contact with companies and organisations that are looking for particular professional profiles, and are committed to providing opportunities to those that need it most. In 2015, the Employment Plan managed job offers from more than 5900 different companies.
The Spanish Red Cross' Employment Plan is implemented with the financial support of the Spanish Ministry for Employment and Social Security and the European Social Fund.
Basic information
Activity name
Plan de Empleo (Employment Plan)
Country
Spain
Partners
Spanish Red Cross
URL
The European Social Fund (ESF) is a programme established to support access to employment, better jobs and fairer job opportunities in the 28 EU Member States. Every year, the EU offers EUR 10 billion in financial support for "investments in human capital", awarded to public and private sector organisations providing support services in particular to those struggling to get work. For more information, project examples and contact details of national managing authorities, visit this page.