Lay Home Care: promoting healthy and active ageing
The population in Europe is ageing. An increasingly ageing demographic presents governments and National Red Cross Societies with various challenges and opportunities. Meeting the needs of older people can include addressing symptoms of disability or disease, as well as promoting the development and maintenance of a functional ability that facilitates well-being later on in life. This process is known as healthy ageing and allows people to live a fulfilling life. The "Lay Home Care" programme by the Slovenian Red Cross supports healthy ageing by offering an educational programme for adults who have either older people or people in need of care in their lives, by providing new knowledge and skills in caring for an elderly person with specific needs.
According to the European Commission´s Green Paper on Ageing, a thriving ageing society, as well as healthy and active ageing and lifelong learning, need to start at an early age. Within a holistic lifecycle approach, all ages and generations mutually reinforce and are beneficial for each other.
National Red Cross Societies across the EU have substantial experience in supporting ageing communities, providing services to ensure health assistance to older people. Slovenia is no stranger to the phenomenon of an ageing society – the Slovenian Red Cross' "Lay Home Care" has been running for the past two decades, and is being expanded in light of developments brought about by the COVID-19 pandemic.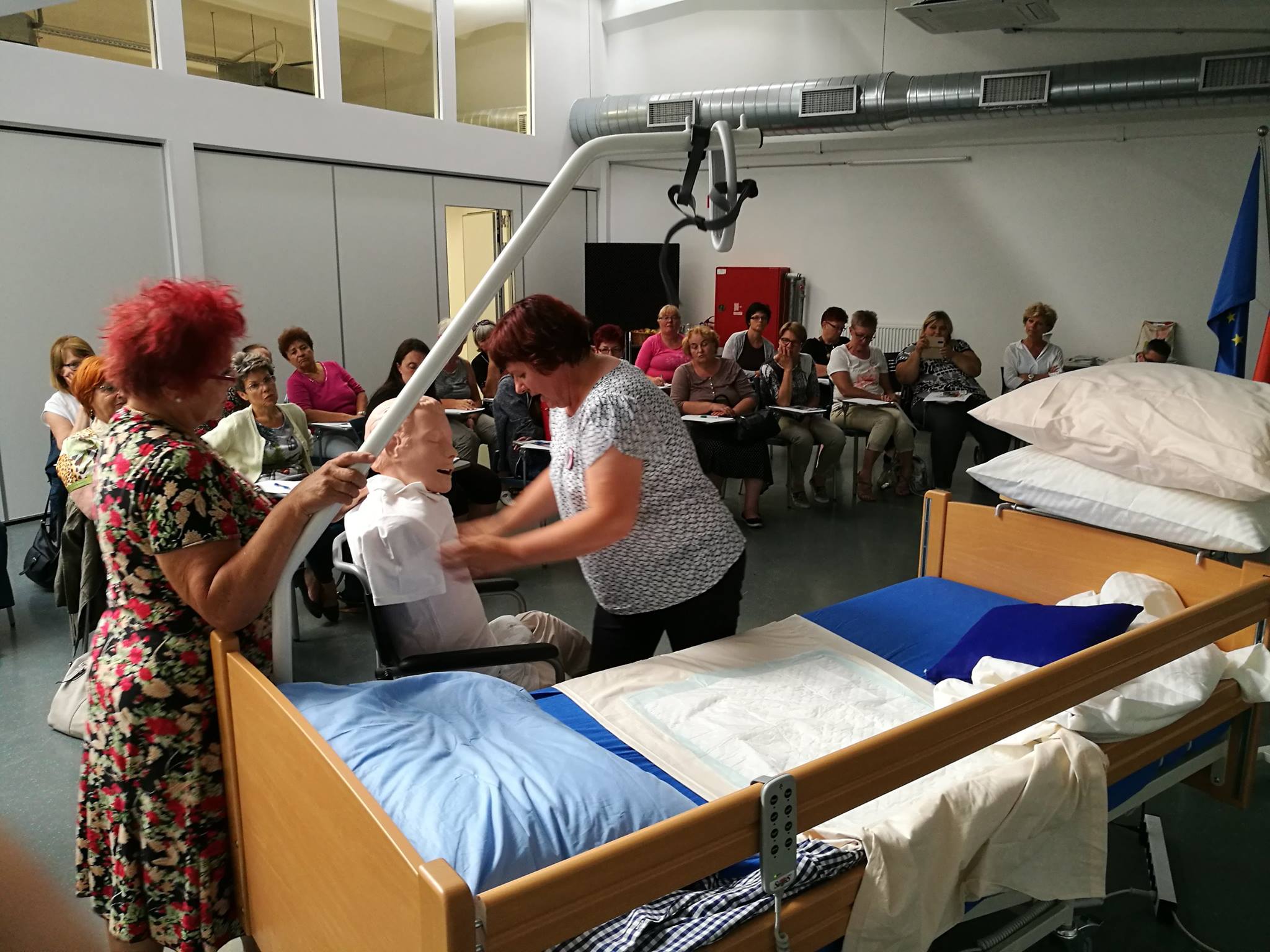 The training programme is diverse and offers courses related to physical, behavioural, and nutritional aspects of healthy ageing. For example, the training teaches the basics of a healthy diet, with the specific needs of older people in mind, including through booklets and brochures with tips on nutrition and recipes. Courses also cover physical activity in old age, psychosocial support to people with care needs, and caring for mobile or immobile elderly or sick people. Overall, each course is centred around strengthening individual and community knowledge about healthy ageing principles which are in line with the International Federation of Red Cross and Red Crescent Societies (IFRC)´s Healthy Ageing Strategy 2020/2030, as well as with the European Commission´s Green Paper on Ageing.
In the planning process of a course, announcements of dates are made with workshops and trainings, free to join for all the members of the community who are interested. Usually, the participants then promote the courses to others through mouth-to-mouth recommendation.
At the end of the course, participants report to have increased their knowledge and skills in the field of caring for older or sick people, which has helped them to them become increasingly involved in the care of older people around them due to their enhanced competence. Moreover, professional nurses who provide care have shared that it is easier for them to do their work in the presence of people who have completed the educational programme.
Basic information
Activity name
Lay Home Care
Country
Slovenia
Duration
2000 - ongoing
Partners
Slovenian Red Cross