Women Deliver Healthcare to Displaced Populations in Iraq
Years of conflict and violence have led millions of Iraqis to be forcefully displaced inside and outside their country. Persistent insecurity and limited livelihood opportunities have dramatically increased their vulnerability. Unmet humanitarian needs remain extensive in this generally a fragile context, aggravated by the large influx of refugees from Syria in the Northern part of the country.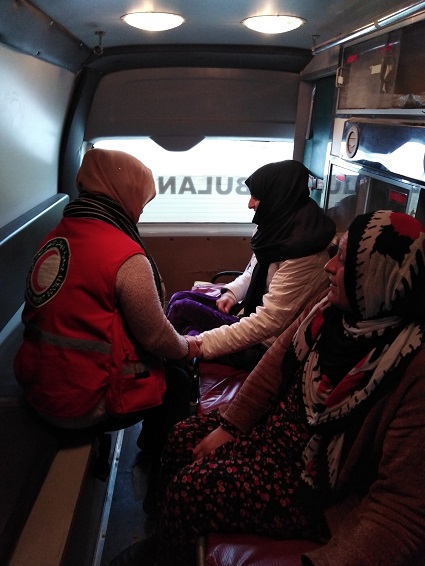 To aid local communities in Erbil and Dohuk, in 2017 the Iraqi Red Crescent and the Norwegian Red Cross launched a project that enables Syrian refugees to provide health care services to vulnerable people in the region. The team consists of 46 volunteers, 70% of which are women. They have been trained to respond to prevalent threats in the area, such as fires, disease outbreaks, and cold weather. The volunteers also provide ambulance services during emergencies.
Through this project, the Norwegian Red Cross is directly supporting ambulance activities in Iraq, having provided six ambulances and five sterilisation rooms with life-saving equipment and essential medication. Volunteers work around the clock to treat and transfer patients to hospitals and clinics in the area.
Preventative health care is another essential aspect of this work, as it helps to address disease and illness before they become acute. To equip local communities to provide medical treatment for minor injuries, Iraqi Red Crescent volunteers delivered over 6,000 first aid kits containing bandages, forceps and hand sanitisers throughout 2019. In addition to this material support, informal information sessions designed to improve health outcomes were run with community groups. Almost 14,000 people from 11 refugee and IDP camps received important health education. "When the community health campaigns began, pregnant women started visiting their gynaecologist and followed up on their vaccinations much more regularly", said the director of a primary health centre.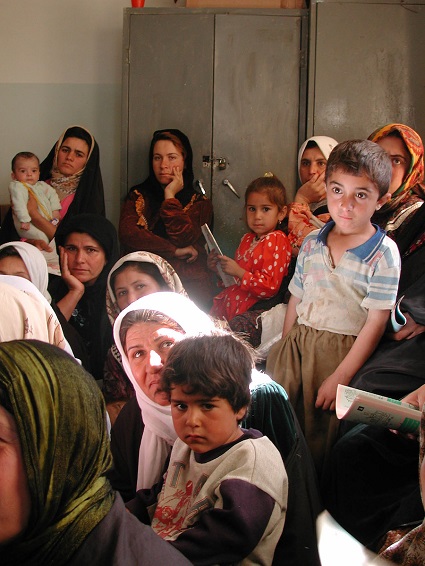 Awareness raising and the dissemination of hygiene promotion tips, such as handwashing and food hygiene, have been effective in warding off diarrhoea, lice, and scabies, which are often common in overcrowded spaces with unsanitary conditions. Vulnerable families also received over 8,000 hygiene kits, with essentials like soap, nappies, toothpaste, and bin liners – helping to contribute to disease prevention.
Alongside the health interventions in the camps, the project included initiatives to improve water and sanitation in clinics and schools. Waste management systems were introduced in 11 clinics, benefitting an average of 9,000 patients each week. In schools, sinks and water tanks were renovated, significantly improving hygiene levels for pupils. Ryan Marwan, a sixth-grade student, said: "I was so happy when the toilet stalls were refurbished. On behalf of all girls who face difficulties, I am thankful for the support that has been provided in our school."
The four-year project is a part of a EUR 88 million financial commitment by European Union Civil Protection and Humanitarian Aid Operations (ECHO) to assist vulnerable refugees in Iraq, Yemen, and Palestine. Together with the Norwegian Red Cross and other Red Cross and Red Crescent partners, the Iraqi Red Crescent has delivered crucial healthcare to thousands of men, women, and children.
Basic information
Country
Iraq
Partners
Iraqi Red Crescent, Norwegian Red Cross