Fighting against energy poverty and climate change
Energy Poverty is a reality that increasingly affects more families every day. In 2020, between 9.6% and 16% of Spanish households could not meet the basic energy needs. 9 out of 100 people were far from the 18-22 degrees recommended by the World Health Organization for a house in winter. This number has unfortunately increased due to the escalation of energy prices since mid-2021 and as a consequence of the Ukraine conflict.
The Energy Poverty project of the Spanish Red Cross aims to support at-risk or extremely vulnerable groups suffering from energy problems. One of them is Nancy, who lives in a rented apartment with her family. She and her son both work, but after paying the rent, they have little left to cover the housing expenses. Heating is a luxury for them. "I don't dare turn on the boiler because the bill will skyrocket. We turn on the heating only when the child is at home, after school," she says. The child is her ten-year-old grandson. The rest of the time they use a heater that they usually put in the living room and try to keep warm. "Sometimes our lungs get sick, and we treat it with some medicine," she says.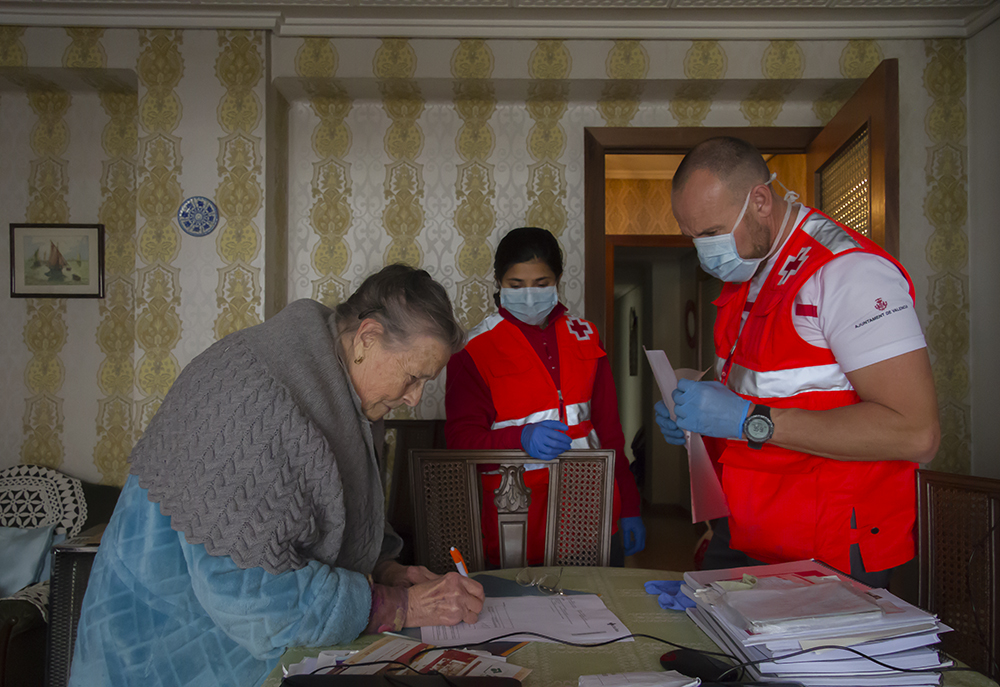 91.3% of the persons assisted by the Spanish Red Cross have housing problems such as lack of insolation, leaks, or rotting, and around 59% are forced to choose between paying for basic expenses, such as adequate food, or heating their homes.
The Spanish Red Cross helps them understand their electricity bill and provides personalized advice on energy efficiency, distributes energy micro-efficiency kits with light bulbs, insulators and other useful items, trains individuals and families, and carries out energy rehabilitations. Some of these actions are aimed at reducing energy costs for families, such as the application for the social voucher that decreases the price they pay for electricity, while others aim at decreasing consumption, such as the distribution of energy efficiency materials.
The impact of this project goes farther. While supporting families to reduce their energy bill, the project also reduces environmental impact. The project calculates the reduction of emissions by multiplying the energy savings by the corresponding emission factor. The Spanish Red Cross also promotes a reduction of greenhouse gas emissions, contributing to the commitment to climate action and the fulfilment of the Sustainable Development Goals.
Basic information
Activity name
Energy Poverty
Country
Spain
Duration
2019 – 2024
Partners
Spanish Red Cross and Naturgy
URL
https://www2.cruzroja.es/web/ahora/-/familias-vulnerables-mas-sufren-pobreza-energetica
Resources